At PRINTING United editor Morten B. Reitoft spoke with President Felix Mueller from Heidelberg USA. We love the 'conversations' format since it allows industry leaders to give a wider and broader perspective of the hows and the whys. Felix Mueller has been with Heidelberg for a long time and in many different positions. Before coming to America, he was in Singapore, and obviously also in Germany. Heidelberg was after the financial crisis very quiet – almost away from events, less advertising, but seems to be back now – not only participating at events, and advertising, but also with a new fresh approach to the market. Gallus, Heidelberg, Prinect, and new business models have been introduced at practically every print show INKISH has been participating in the past year – and we love it.
This conversation is great. We loved talking to Felix Mueller, and do spend 25 minutes in our company and get a new perspective.
Felix Mueller, you are the president of Heidelberg America, or US.
Yes, that's true. I'm in that position since January 2018. I came in July 2017 here to the US, appointed then as president, so I'm here now almost two years. I have to say I enjoy it. I'm not only president of the US but also responsible for Canada and for Mexico. So for the whole North American market.
It sounds very interesting. And I guess that, besides being interesting from a personal and a career perspective, I think also it must be interesting times because I guess that Heidelberg, as the largest supplier of litho machines in the world, you have gone through tremendous changes over the past 10 years, right?
Yes. I would say it started already since 2000. I think I'm allowed to say that, I'm now 22 years with the company, so I joined Heidelberg in 1997. So I think in all these years, the industry, but also Heidelberg, underwent a lot of change. And I would say the biggest change towards a digital company is still in front of us, or we are in between. It is almost like a roller coaster, but you have to go that way in order to keep up with the time. But also, on the other side, I mean, our printers expect Heidelberg also to be the front runner. Look at Heidelberg, what are they doing? What are they proposing? What do they advise what we should do in order to stay also competitive and successful in the future?
That's one of the reasons why I'm so happy that Heidelberg is at PRINTING United because, I mean, since the financial crisis, you had a period where Heidelberg were Drupa almost only, and no other events. And I think that the leading role that you just described is also participating in presenting your technologies and your visions for the future. So I'm really happy that you are back in the game also from an expo position.
I think that is also a little bit of a change in our marketing, and this is not only what's happening in the US. So we participated in the fair in March in Mexico. I was heavily in favor of doing that. So we are here, and the same happens also in Thailand. It happens all over the world. And it is important to do that because we need to have say a local footprint or a local representation of what Heidelberg stands for.
And that was like when I met Sameer, your colleague in India. That was almost his exact same words because that was also the first time they participated in PRINTPACK India. And one of the reasons why I reached out to talk to you is because I think that responsibility of being that large player in the market is not… If I should be like not trying to be provocative or trying to say, I think that a lot of people have seen Heidelberg as the gigantic printing supplier that was difficult to move. And to see that now you have found your new ways, both with Prinect, and with Gallus, and with consumables and you have SaaS solutions. I would just love [inaudible 00:03:28] SaaS solution. Everything seems to be in a new direction for Heidelberg.
Yes, it's going into new direction without forgetting the past and that is very important. I mean, our key customers are in the sheet-fed industry but of course we need to be an agile company in order to really cope with the challenges we have, but also to show our customers that someone is coping with the challenges and giving them some ideas what they can do. I mean you mentioned all these areas where we are even stronger going in. I mean, our software, Prinect, was already around at least since 2008, even longer. I mean, automatical transfer of color data, data towards the machine, I mean, we invented that. But now we have a huge production work flow. We are even offering our customers on the one side also interfaces they can have with their customers, so they can have open relations with us with their customers.
But also what is important, I mean, when you look at the software, you need data. Some of my former employees in Germany, by the way said, "I mean the XL is the best machine of the world, but do you know what the fuel is in order to launch that rocket?" This is the data. Therefore data is in today's world so important. So therefore also, big data for us is important and the software's important. What are we doing with the big data? We are analyzing this big data and I mean we have connected 10,000 machines, and this is reality. So we are getting terabyte of data per month, which we can analyze, where we can help also our customers through consultancy to get better. And the key point is to increase their OEE. Their efficiency factor, their effectiveness, their machine have. We believe over time you have to increase this OEE effector in order to be successful.
If you look at some of the digital players in the market, I guess that they have, because they did it, so they have from the very beginning, been collecting data and used that kind of thing. So, when Heidelberg moves into that, as you say, just the volume of machines you have in the market means that you get a lot of data that you have to analyze on. And, I mean, you can use it for, as you mentioned, just for both for supporting existing customers, but also to analyzing the needs of equipment for the future.
We made an interview with Jacob [Hiederdam 00:00:06:01]-
He's a colleague of mine.
Who did the participating in the analysis of the Prinect business and a analyze program. And when I talked to him, it's just like I truly actually understand how it works, not forgetting your past and your legacy, of course, but you're moving. Plus you have this enormous market recognition, and acknowledged for good hardware and good software. It seems that you are in a hotspot of where at least some part of the market's going. When you look at packaging, when you look at the commercial print, when you look at… And also the Primefire platform for the new digital technology. But has the data being used to get to that point or is it a more like management decision and more decision on how to move in that direction?
No, I have many say different answers. Not different answers, but many answers to your question. First of all, the data and to analyze data, it's only one part of the whole story. Of course, we should not forget that we offer a complete production workflow and that we offer a complete MIS system and we even want to get stronger. And I see at the moment in the US the need to update the MIS systems. Many customers do not have MIS systems or old systems. So there is a need also to bring in their software.
And when it comes to production workflow, also to just mention that even the production workflow can be designed much more efficient. So we are talking about fingertips. So in the old world, 17, 20 whatever finger tips you needed in order to transform a file to a printing plate for offset machine, or to put it onto a digital machine, today you want to reduce that, you want to save time. So the direction is as less as possible, fingertips, highest automation. And that leads you also what we call a smart print job, where you cope with the challenges of today's world.
So when you then ask what leads to a point of Primefire, then of course this is a management decision based on a really meticulously done market study. So the time is definitely there to have a digital packaging solution and a digital packaging solution in the 40 inch area. So this is the first machine, the first industrial digitally [inaudible 00:08:44] producing machine.
And you sold the first one in the world was in the US. Was that ePAK or, in Denver, or…?
The first one was to NPS in Germany.
Okay.
So, the first American machine was sold to the customer Warneke in Denver.
That's right. Yeah.
And we are of course happy to announce now the second one, which is RK at the east coast, and we are quite confident we will also see the third machine signed soon.
So you are happy about that move. I guess.
Absolutely.
Yeah, yeah.
Absolutely.
You look happy.
I mean, absolutely, because I think this is also what the customers need but also the brand owners need. The brand owners are quite enthused about the possibilities they see with that digital solution, which is all of a sudden coming up product for them. So, that's great stuff. So it's important for our customers but also for the brand owners then behind our customer. So I'm convinced it will bring the whole industry further. And the packaging format is a 40 inch format. It is not the smaller format. It is a 40 inch format and I think we have absolutely made the right decision to go for 40 inch press. And also with the right technology, to choose [inaudible 00:10:08] technology.
I would like to change track a little bit. Before the camera was turned on, you told me that you had been in many different places and been in the Heidelberg for 23 years. Can you tell a little bit, who are Felix Mueller?
So Felix Miller… Okay. I'm now 54 years old. I'm 22 years with the company exactly. Almost 22 and a half years. So I had different functions in Heidelberg. So, one function I always highlight, assignment, I highlight it and that was really a nice assignment, was staying between 2005 and 2009 in the Far East. So I lived in Singapore and was responsible at that time for the whole Asian market for sheet-fed software as well as CDP at the end, even post press. So I of course gathered a lot of experience, and this was also the time where I recognized it is important of course, to have a strong brand like Heidelberg, to have a German technology, but also to adapt locally to the market.
You have to have a local face, convince also the customers. It was a great time and when I came back-
Sounds like you're missing it sometimes.
I mean, I enjoyed it, but I really like to be here in the US, but we come to that later.
Yeah, we do, yeah.
So when I came back, I was responsible for product management sheet-fed. At that time we developed all the projects, which were then shown on XL platform, a Trooper 2016. Also very interesting time, I would say challenging, but very interesting. And also successful time. I mean, 2016 that was a Trooper, where we invented and showed to the world first time the push to stop concept, which is well received and we have many, many machines with that concept in the market now.
Is that when you buy a machine and push to stop, is that like something you add onto it or is it standard on new machines or…?
It is what you choose.
Okay.
And now we are coming back to-
So is it like a car, where you could put in different seats and different colors?
Absolutely.
So you configure the machine to your need, basically.
And what is important, and I said that at the beginning, it's combination out of the machine itself and the software, because you need in order to run a machine on the push to stop concept, what we also call autonomous printing, you need the data. And there, of course, Heidelberg has a unique workflow and we have the strongest workflow. So we push all the data to the machine and of course, I mean, what's happening in the industry, run lengths of the jobs is getting down, more jobs, more make readies. So, that's the right answer to the development-
And that's why you, of course, need to be able to make the machine as efficient as possible.
Absolutely.
Would you say that with the latest technology, because I mean, when you listen to, I know that you're a digital manufacturer as well, but when you listen to digital printers, it's always like everybody needs variable data on print and reality is that that's not a factor.
I mean, I'm happy that you say that. Of course there is variable printing, but compared to what was said many years ago that all of a sudden everything goes variable, I would say the opposite is the case. I'm not denying that there is a need for variable printing, but still the whole printing market is dominated by static data. And I always tell the customers when you come to packaging, it will be, I think 90% of today's offset machine will still prevail in the next 10 years. Because it will not change. I mean, go to American supermarket, look at all these beer carriers and with all the discussion, plastic and folding carton paper replacing plastic maybe, we even maybe see more demand on that. So, from that point of view-
The reason why I was mentioning this was also because I was thinking of that when you go short run, the set up time and the speed of an offset machine, actually makes the offset machine quite competitive on a very low print run actually.
Absolutely.
And I think that sometimes even converters forget about that. They think that they need to have digital, right?
That's a definitely a fact. People are surprised how competitive sheet-fed can be. So don't get me wrong, I'm not starting a discussion, either or digital and sheet-fed or offset. I'm just saying that sheet-fed is very competitive to a very short run length. Take for example the European… I mean, you are coming from Denmark, you see the European web to print printers. They are going down to run length of 200, 250 and are still competitive with offset against digital. So, I believe, I'm convinced there is still a lot of potential of offset, of sheet-fed offset, which we can really make use of it in the next years to come. And Heidelberg is dedicated really to make use of these potentials we have in the whole technology.
That is actually my point because I mean when I see… I made an interview with a Keypoint Intelligence, talking about digital packaging and as they said in that interview, say that, okay the growth is rapidly in that digital space or digital produced labels and packaging, but it accounts for 0.02% of the global print market in packaging.
So, I mean both flexo and offset and all the other technologies are so… They just take up so much space. So to talk about the crisis as maybe because the market is changing and most people are conservative. So when there's a change, people see it as something that is bad. But if you look at just talking to you now, when I listened to you and talk about the changes that the market has done to Heidelberg, you came out stronger, right?
I would say we came out stronger. We are by far not anymore only focused on sheet-fed. I mean, look at the product portfolio we are offering today. Here on our booth, we are offering a scalable solution, what we say. We picked the theme of a micro brewery. So we say we can produce everything, the label, the supporting material, the marketing material, the carriers for the beer.
So we are doing everything. But if you are not talking anymore to a microbrewery, but to Interproof for example, you can have all the XLs which are printing the labels. You can have the big stuff. But the interesting point is everything is controlled by the same software. So our Prinect software, our production manager can control all the machines and I think that is also for our customers good news. They can start small, they can make an investment, but they can grow over time.
And another thing I like about your software approach is that I was honestly very worried, because like a few years ago, maybe it's five, six, 10 years, seven years, ago Prinect was very proprietary, right? Now it's like also opened up because you have also got to… Of course, you know that some of your customers have software and hardware and binding equipment from different vendors, right?
Absolutely. And I think this is also a strategy now more and more of Heidelberg, also by our CEO, of our chief digital officer. We want to have a open platform and look at for example-
Is that Ryan [inaudible 00:18:19]?
This is Dr. Hermann, Dr. Ulrich Hermann.
Oh, okay. Okay.
A member of the board. So Stephan Plenz is responsible for the main technological developments but also Dr. Hermann responsible also for the digital development. But this makes it for us much easier.Take for example, MIS systems. We can interface with other MIS systems and to good uses, we have a JDF standard. So with our MIS connector, we can integrate existing software. We don't say, "Take everything from Heidelberg and you are done." We can interface here software and there is more to come with Trooper. But the core production workflow, that will stay definitely Prinect.
And an advantage that you may not even have thought of, is that when you open up to the world, people understand that that openness actually gives you a marketing advantage. So people will maybe sometimes think that now we want to buy everything from Heidelberg because of that openness. Right?
Absolutely.
Because if you tie all your investments into one platform and you can't get out of it or you can't buy what you need, then you are stuck. But now you have the openness. So I guess that is an advantage that was maybe not even foreseen.
We are also starting more and more to make our customers aware that this is possible. We can interface on the packaging side with Esko. We've done that many times. You know yourself best, Esko is kind of a really a strong workflow in the packaging segment. We can interface with Esko. We can interface also with Apogee workflow, if it's necessary. So it's not say, either or. Start with the Heidelberg software, but allow me that comment, you soon will figure out-
That you should.
Exactly. So it makes good sense to buy also the other modules from Heidelberg.
Yeah. Yeah. We have to talk about it as well. How is the market? I mean the approach, I like. I like the fact that you're opening up to the world. I like that you're participating in the world again. Is the market positive do you?
I mean, I received many, many positive comments about being here and I said that fortunately also our CMO, our Chief Marketing Officer, is here. Sonja Mechling. I said to her, "See, it is all good what you're doing centrally in Europe, but you have to find also a local way." And she supported that. I mean, she's coming from another big German company, Bosch, and she understands that and that's great. You have to find your local way because you have to do American marketing in order to be successful.
Yeah. And you have been all over the world, so you know better than most, right, how important that is.
That's the reason why I support also my colleagues in Brazil or whether I support my guys in Thailand. A good colleague is running Asia. I say, "Do that." That's a great thing to do, because people like it and we have to adapt, say our statements we make in Europe, which are great statements, or messages, but we have to adapt them to the local needs. It doesn't matter whether it's in Asia, in India, in Japan, Thailand, US, Canada, Mexico. But we have to adapt them.
I'll give you an example. Mexico is different stage of development in the printing industry. Like for example, a real industrial market. Mexico is still coming up. They are eager to see locally machines running. They want to talk to the people. What can I do to grow? What machines do I have to invest? And you have to be there. You cannot run that out of Germany or out of Europe. You have to be there.
The marketing seems to be adapt… When I was asking you about how the market is accepting your approaches, I mean, I guess that you're not selling as many machines as you did in the 80s, right? And I guess that every measurement of success also in Heidelberg is, can you accommodate the budgets? Can you be profitable? Can you have reasonable measurements on successes and are you able to grow your business here?
So this is also, say a new style coming with new board members. We have to justify our investment. How many people do we reach? How many opportunities do we generate? How many customers we are talking to? And on the one side it's great to be here, but I have full understanding that headquarters is asking for that. You have to justify the money you are spending.
Of course.
I mean this is not a cheap fair.
No.
And if you want to be here, you have to be consequent. That means you have to be here with the equipment and you have to be here with your staff because customers are asking for their salesman.
And if you have the booth, the booth is just a location, right? What makes the interaction with your customers is basically that you have staff that is qualified, that you have machines that you can show, that you have software and solutions that make sense to come and see, right?
The funny thing is, yeah, I mean you see it everywhere during the fair. The moment something is turning, is running, is making noise, people are there.
Too much noise sometimes.
Sometimes too much noise. It will be worth the [inaudible 00:24:07].
Oh yeah. Oh yeah. But at least you have your own hole, right?
Almost.
Almost. Okay.
Because in hall number one is newly designed, so it's different than in the past, but I mean, the people want to see the… Feeling is believing in the end, and it's not sufficient to just have a booth there, where you have a table where you can sit and discuss. You want to see the machine and then you want to have a discussion. So, that said, we received many positive comments and I also say today, at the end of the second day, was absolutely the right decision to be here. Of course, you can always improve something, and that is also something where we have to review after the fair.
Wouldn't it be a shame if you couldn't develop further?
Definitely. But you have to be here in order to find out. I think here's a lot of traffic, so it was definitely the right decision to be here.
Felix, it was so nice talking to you.
Morten, thank you very much.
Thank you very much.
Thank you. John's Company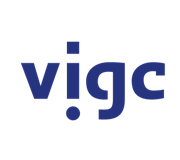 Vigc Company John's Company John's Company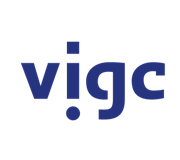 Vigc Company John's Company John's Company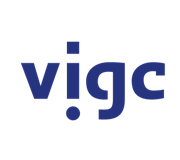 Vigc Company John's Company