At the recent #OPS2020 Online Print Symposium in Munich, Germany, CEO Rainer Hundsdörfer from Heidelberg Druckmaschinen AG gave a presentation. Back to that in a moment. Hundsdörfer started his presentation announcing that Heidelberg is in good shape, and on track in a, what he referred to as, a difficult transformation. In this INKISH interview, Hundsdörfer readily answers the questions we are asking, and it's good to get wise on – in our humble opinion. At the #OPS2020 Hundsdörfer spoke about the Heidelberg subscription model, but also how important Heidelberg see collaboration and their platforms in the future of the Smart Print Factories.
We really like this interview, and as you can see, we had a good time also time for a joke here and there.
Enjoy!
But we are working on solutions where we can get the necessary fundings.
Or print your own money.
Yeah, you get in jail for that.
So Rainer, it's such a pleasure to meet you here at Online Print Symposium in Munich and you just gave a speech. I have to ask you, you started your speech kind of explaining that Heidelberg is in good shape, but why should you spend time on that?
Because there were some news in the newspapers about Heidelberg in difficulties and that's not true. We are in a difficult transformation, that's true. But everything is under control and Heidelberg will reach its goal. It is systems relevant and it will also be around in the next years to come and form the industry.
I think that all transformations are difficult, right? So my question is more like, why do you think there's such a big interest in particularly your changes and the way that Heidelberg is in transformation right now?
Is of course that Heidelberg is by far the largest player in the print media machinery industry. It is still one of the largest machinery companies in Germany, so there's a focus, and last not least, it's also a publicly traded company and we have all not enjoyed in the last month a very good climate at the stock market.
And of course that influences everything that you do because you need to be attractive to investors as well.
Absolutely, and that sometimes not very helpful. However, we still follow through with the transformation and not just do the easiest thing, just stay with today's business, which is by the way, profitable business.
When I think about Heidelberg, maybe Spisz, specifically, when you were through, I would say almost the first transformation that was after the financial crisis in seven eight, right? I think that a lot of people are maybe, and maybe the reason why you get in fire in the media is because do you think you've been good enough communicating your strategy in a way that people understand what you actually want to achieve?
I guess we have to improve there. You're right. We can probably be better in explaining why it takes more time, why it costs more money, and why it is still the valid goal because if we reach it, Heidelberg will be as strong or maybe even stronger than it used to be.
I made an interview with one of your colleagues, Felix Mueller, in the U.S. at Printing United and I said to him that I believe that all the beatings you have got in the past 10 years must make you totally much stronger.
There's some truth to that and you know, some facts as I mentioned in my speech, are just exciting. Heidelberg owns almost 45 percent world market. Show me another company. We own 25% of the market in Japan where we even have a large player and some smaller players — unheard of. No foreign company in Japan is successful to that extent. So this shows in facts, the technological and market strengths of Heidelberg. The dark side, so to speak, is we didn't really make a profitable business out of it over the last 10 years, but that has to do not with the technology. It has to do that we had no growth and we didn't probably restructure our processes consequently enough. And that's something that we're working on by using also digital means by improving our processes with digital means Industry 4.0 is not only for our customers, it's also for our own processes.
I totally agree with you but I think that maybe you said I could ask critical questions so I will ask you one that I think a little critical. One thing is the market and one thing is a transformation takes longer time and that growth in the industry is maybe less than anticipated. You also mentioned in your speech that maybe digital print and packaging has taken on a little bit slower than anticipated. From your position isn't it a problem that Heidelberg is, I mean you are very, very good at offset machines, you're very good at binding equipment, you're also very good at workflow, but on the digital side, I think to some extent that you've been relying a little bit on Fujifilm printhead, you've been relying a little bit on Ricoh partnerships and you've been relying a little bit, are you at all investing in digital print technology yourself?
We invest significantly. It's basically half of our R&D budget because the heads is one thing. However, all the software, all the functions around the application is so significant that this is an extremely costly venture. And again, it doesn't make sense to reinvent the wheel. So you know if they are good heads, so you better take them and focus on the other things. However, Heidelberg has a position where we, except for the heads, we have all the knowledge around the heads for the digital printing process. We know the application, we know pretty much everything in detail, we did develop in the last years the own knowledge about debt.
So you have the liberty of actually choosing the best.
That's the idea. And if you look at what the development of printing has cost, it's so big, so tremendous, that Heidelberg couldn't really get it done by ourselves.
Let's talk about your speech. I know that we're busy, so let's do that fast because one of the things I really liked about your speech, even though it was German, so I maybe only captured 50% of it, I don't know, but it was the fact that you were talking about also partnerships in technology and how you integrate your, not only your own equipment but also partner's equipment. Would you say that it's a new Heidelberg that also have a more open attitude towards other vendors?
We have to have. If we want to make a platform work, which we believe is the way to go also follow industry, then we need one platform. And if it's the Heidelberg platform, nobody will join, so must be an open platform. And we just learned from talking to our customers, which we intensively do, they tell us it's all great and nice, but I would not deal with several platforms. If you have one, that's great. So we decided, okay, and we learned from other industries as well, a platform needs to be open for anyone our customers does business with and it's going to be successful.
You are not only partnering on that what you just said, but you're also partnering because you also mentioned your subscription model that has also got a lot of attention in the media because it's a new way of actually selling things. But in that model you also offer consumables and other parts as part of the subscription service, isn't that right?
Yeah. We offer anything you need to operate a press, including the press. If you have a full subscription contract, the customer operates and pays the outcome, that's the idea. And the customers, and we have quite a number where we operate in that model, are all very happy. They say, finally we have a joint interest. If the machine performs well, both parties make money. If it doesn't, no one does. And in former times, at least that's the view of our customers, they're only paid.
One of the questions I got on social media this morning, because I mentioned that I was going to talk to you, was the question that I think you have probably got from elsewhere as well. When you have, for example, software service and subscription models aren't services, the investment has already been done, but when you do that on hardware, that must be a tremendous cashflow issue involved in the process, so how do you manage that part?
It is, and this is of course also hindering us to move faster, but we're working on solutions where we can get the necessary fundings.
Or print your money.
Yeah. You get in jail for that.
So we don't suggest that, right?
No, no, no. That would be easy. But you know, the consequences aren't nice. But we found legal ways.
I was just kidding, just to be sure.
Well we found legal ways I will not talk about yet. But I think there's a good chance that around drupa, we have the possibility to push this model really hard. John's Company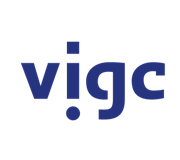 Vigc Company John's Company John's Company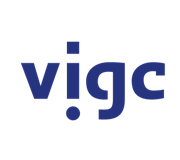 Vigc Company John's Company John's Company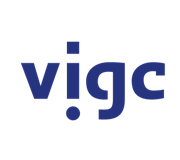 Vigc Company John's Company