At the recent Print Pack India Heidelberg India for the first time exhibited, and we got a chance to talk to both President Samir Patkar and Business Head Equipment Sales Peter Rego from Heidelberg India. Heidelberg has for some years been hard to find on almost any tradeshow in the world, but both Samir Patkar and Peter Rego are positively surprised over the overwhelmingly positive response Print Pack gave Heidelberg. We expect to see them in two years again!
However, the story these gentlemen tells is essential. Emerging markets such as India is growing, and the appetite for high-quality machines, along with consumables, software, and more, is giving Heidelberg a great optimism in India.
Great people. Watch, like, enjoy – and share!
I know what you mean. But actually it's now important to be part of expos as well. You've got to optimize also your costs. So there are so many exhibitions happening all over the world. There's always something happening in The Graphic Artist Business Group, is the mother of all exhibitions, so you know, there's so much of focus. And then in every country there's so many other exhibitions. For instance, here in India we've got Printpack, which we realize now is so big on the scale and the size.
We were participating earlier in an exhibition called Pamix and there are so many more. So, one has to really pick and choose and depending on how the market is growing, optimize your cost. There's also adspend and marketing spend. We are doing our bit, we had some challenging years over the time and it's time to come back now.
I would say any of the markets, any of the emerging markets, it's like a pyramid. You've got really the guys on the top who focus a lot on quality and productivity, and then you've got the middle segment which is growing at the moment, and then you've got somebody right down there on the pyramid. So, it's a very dynamic market changing real time. India, if you ask me, still is among the strongest economies in the world. This year we should be doing about 7.5% percent on GDP, so which is still pretty good.
So I would say this is a very, very diversified market and there's a market for everybody. Value addition is something which is a key focus. And this is an area where Heidelberg comes in with all our best machines, with technology in and getting the whole workflow solution for our customers.
Yes, Martin, if we look at the figures, the GDP growth and the packaging, it's [inaudible 00:02:15] So if the GDP is 7.5, we see growth in packaging at around 14%, 15%.
As you know, India is a very diversified region, you have 29 different states. And so what we're seeing now, we're seeing growth across the A cities. You can say emerged, but we see growth in B and C cities, smaller towns who only had heard of Heidelberg, so would buy used machines, now they are getting into buying new machines. So we are seeing growth mainly in the west, north and now we see something happening in the south as well, which was dry for maybe three to four years. So it's overall good growth.
Yes. If we look at statistics, earlier India was more of a second hand market, but now we are seeing that these customers would rather come into new. And of course, as Samir may have told you, 1.2 billion. There's room for everybody. So we are at the top of the pyramid of course, and then you have the other German manufacturers, then you have the Japanese. So that's how it works.
Today we try to offer him the whole solution. It's no longer just selling machines, because you know, Heidelberg has everything from pre press to consumables. We were not in consumables business earlier, but now we look at that as a good market. We see growth there. So when we go to a customer, we go with the entire package. We try and get him, including finance. We have some banks who are tied up with Heidelberg. We give them the entire range. If he buys a machine, we also offer the CVP, the softwares. So we are now providing solutions, no longer machines only.
One of the key focus apart from the technology and the quality, is the standardization of processes, working on the workflows, so it's a whole package. It's just not an equipment here or there. So with Heidelberg, we offer all the solution right from consumables, the best services, the best workflows, the best equipment. And that's where the customers today are so much looking at securing their investment, and that's where Heidelberg is.
It has been a good show. This is the first time Heidelberg India has participated in Twinpack and the response has been overwhelming.
It is exceeded our expectations. A, we wanted to tell the market we are back again. The Indian market knows us for obvious reasons, that we are the best in the press business, but you would see two nice, lovely post press equipment from our partners, MK. And now with the cooperation with MK going even more stronger, this was extremely important. This was the goal of the show and not just the finishing side but we've got so many other things. We've got consumables under Saphira brand, you've got Twin Neck, which is our workflow solutions, or little bit on the pre press side. You've got Gallus right behind me, the label equipment business. Gallus is, by the way, number one in the world, and now being acquired by Heidelberg 100%. And then we've got spare parts and services, we've got ISD, so it's one shop solution. John's Company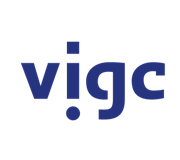 Vigc Company John's Company John's Company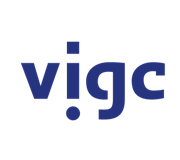 Vigc Company John's Company John's Company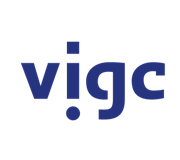 Vigc Company John's Company