At DRUPA 2016 Heidelberg exhibited under the motto "Simply Smart" and Heidelberg was in many ways more fit for the challenges of tomorrow compared to DRUPA four years ago. In this episode we have a talk with Stephan Plenz, Member of the Management Board of Heidelberg about Offset, Digital, Market – topics that are quite interesting, especially when told by the world's largest manufacturer of printing machines+
We like our booth and what we got from the customers is very, very positive. I feel it friendly, open and clearly structured. We have the 'Drupa' model as "Simply Smart", in the smart print shop, smart services and smart collaboration on top of that, so guiding our customers into the digitized future, into industry 4.0 and what will that bring to them and how can we support them and get it done. So it's not only the product standing here, it's the workflow, the services; everything is so important for our customers to get it integrated. If you don't have an integrated print shop, you cannot run industry 4.0 in your print shop and I think that's a clear future and that's what customers like here.
You always have to work on your image, on how you act, and what your values are, and 2 years ago, we've invested heavily into that and we created that set of values, which is "Listen, Inspire, Deliver". So, listen to your customers, get clearly what they need; inspire them with the products you're delivering – you cannot just build what they tell you, you have to get a bit more and then deliver what you have promised. So, you can buy all the products here, that will work in your print shop and it's for industrialized printing, it's not just for the show.
When you look into our industry, we're getting less and less print shops and they are getting bigger and bigger, more industrialized, more professionalized, and our clear target, our clear goal is to support the successful print shops in the world, because what you have to do is make your customer successful, to be successful with your own products, and therefore we have to deliver what we promise.
It requires big changes in the whole group, in the whole industry. I mean, when you come from a 100,000 print shops, I would say in 5 years from now there might be maybe 10,000 print shops to 80% of our turnover. There will be more, but they do not invest anymore and that's a big change. So, you have to work on your sales organization, your service organization, the way you design products – it's all a big change that's for sure, but that's true for every industry. Industry is changing and if you say as a company: "Now I'm finished", you are already dead. You have to continue to work, and a long history, or strong roots are very valuable, but that's a starting point of change. It's not like you can rely on that and say: "Oh, we did great offset presses and will be there forever".
We took the decision in 2011 to step back into the digital, after we stepped out in 2004, because of other reasons, financial reasons, maybe the partner, and then we've started a complete new concept of partnering. We've talked to all suppliers, we invested into 'Ricoh' and successfully created a partnership and we will sell the machine number 1000 here at the show. Meanwhile, we have a very big offset and digital supply in the industry, and then developed on inkjet, the Omnifire, the Labelfire to print labels, and finally for the packaging market, because we think that's the growing segment and there is no solution available – we are very proud of our Primefire 106.
Performance and business decision are very important in the industry today and you have two different ways of making money – either you are the strongest in operational excellence, so you can produce something cheaper than anybody else in your peer group, and then you need products like the XL 106 what we show here, with autonomous printing, with the shortest make-ready. With that machine we can compete in your environment and can produce cheaper than anybody else. Second option to really make money is business innovation, and with the machine like that, which is not in the market right now, you can create completely new products, in this case in the packaging segment, personalized with very short runs, creating new market, doing business innovation and then you can make money, as well. So, we support our customers in both areas with the products, with the support service, consulting, whatever they need for there.
Increased competition is definitely not a concern. I mean, here is the product for that. We will always be offset in that market. When you look into the total print market, digital is already a decent portion of that. When we said in 2000, in 5 years from now 50% will be digital, this is not going to happen. Offset is still very, very strong as soon as the runs get a bit longer, and with these presses the break-even point between digital and offset is really very, very low. Nevertheless, if you have a business model, if you can create real, personalized stuff then digital is a wonderful technology and Heidelberg is betting into that, they're selling this machine. So we will deliver that machine this year, it's already printing, we can just get the sheets, test it and we will deliver serial production next year, so this is not a threat – this is an absolute opportunity for us. In competition it's normal, if it's Lander, if it's HP, we care, I won't say we don't care. There's always competition, it's fairly straightforward, so as long as our press does the performance, delivers what we promise, I'm absolutely convinced customers will like it. And the whole setup of that machine is industrialized digital printing in packaging. It's not about a bit of testing, it's not about technical availability of 20% – you really talk to the big players in the packaging industry and they want a reliable press, and this is what we want to ship here.
I totally agree with you when it comes to commercial print and what we offer in commercial print are the biggest strengths of the Versafire CP or CV, whatever you look into that, same again, performance and versatility on the other side, the quality is given. Of this machine deliver meanwhile, the cost structure is amazing, but the integration into workflow, having the same digital front and having the same ripping as for the offset, to color matching – this is what printers are interested in. It's no longer a solution here and there – you have to be in that industrialized way and when it comes to packaging that's even more and there are not many solutions right now on the market. A machine there is absolutely not enough. You need to have the support structure in the country, you need to understand the customers, what they really want, what are their jobs, what do they print on, what is cardboard doing, you've got the infrastructure for that, but look into a machine on top of that. We took all of our knowledge from the feedback from our packaging customers, we redesigned the complete delivery, the in-feed, everything where we are convinced that digital will change that need and that setup and therefore this machine is the output. So, that's what we do.
As I've said the strong roots and the past are nice, but you need to take them to learn from that, not as a cushion saying: "Okay, this helps me". It can always end, after a 166 years or 170 years from now to the future, this is not the question. I think we are well-prepared with all the products we are showing here. John's Company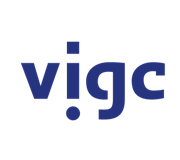 Vigc Company John's Company John's Company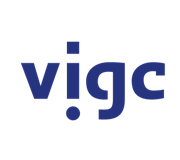 Vigc Company John's Company John's Company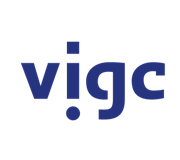 Vigc Company John's Company