At the recent DRUPA a pavilion was placed outside Hall 1with a quite unique exhibitor. akf bank is a bank specialized in financing equipment for the printing industry in Germany, Spain and Poland. INKISH.TV met Peter Fischermann, Director Industry Finance for an open talk about the challenges financing the printing industry. Quite interesting and hopefully an inspiration for you and your company.
Yes. We are here on the trade show to give a – Well, to support the companies who are selling the printing machines over here, with our financial services.
We are specialized in some industry sectors, and one of these sectors is the printing industry. And, I think it's quite important to have a deep and special knowledge, with regards to the assets we are about to finance or to come up with, at least. Because, the depreciation of the machine is quite important, and it's important to find, I would say, tailor made solutions for any single customer, because you can't use a plain vanilla loan or leasing contact for that, for every single contract is different and it's tailor made to the belonging company customers.
Yes. We have seen, especially in the past four years after the financial crisis that a lot of printing companies have specialized in some deep sectors. So, the business models are totally different even if you are in printing for packaging, for example, or for medical products, and so on. And, for that, the customers have different needs with regards to the financial solution or the financial solution they are looking for.
So, we are finally privately owned, so we decide the sectors we want to go in. And, we decided some sectors which is finally machine tools or agriculture or printing, as we are here on this booth. It means, in order to be successful, in order to have a deep understanding of the customer base, it's quite important to have a deep understanding of the essence here you're financing finally, and that's a little bit of different approach than what the other universal banks have.
Definitely. Definitely, because we are concentrating on finally, on the gap. The gap between the outstanding of the financial amount of customers, I suppose, and on the other hand, the asset value of the assets we are financing. So, that's a different approach than to give a customer, let's say, a million euro to buy a machine. So, if I know that the machine is still in the worth of 700 or 800,000 euros, then I know I'm sure on that side. And so, we are just concentrating on the gap.
We are looking for both sides. So, certainly the customers to be able to fulfill its obligations on the one hand, but on the other hand, we have the security about the asset itself, and that's indeed a different approach than just to have a look into the balance sheet and the financial of the customers. The asset itself is, I would say, it's more than 70% of our decision part.
So, because we see usually in a time period of five years, usually the customers change their assets. So, in the meantime, as we see it from Drupa to Drupa, if you were to cut the technology comes on, now we see a lot more in the digital printing than we have seen at Drupa 2008 or 2012. And, that's often the point when the customer says, ì know, we do have to change our equipment as well. I And then – Well, we help them to continue their business model.
When the contract ends in some aspect, and we have to sell the asset to a third party, and then we got a surplus, the customer, our original customer takes part of the surplus. So, that's a part of being getting into a long-lasting relationship with the end customers.
It ís a little bit of a challenge, but I wouldn't say that the customers are all changing from offset to digital. Finally, it belongs to their business model. So, there were still a huge demand for offset, indeed. And, the offset, in the meantime became more efficient in the last year. So, even if youíve got just a – I don't know. After you print 2000 or 3000 pieces, then still you could use offset in the meantime as well. But, you're right, depreciation is a little tricky with digital printing.
So, we've seen some innovations that the old technology of offset technology, now became very close to the digital technology. And, we've seen some innovations that both technology fit together, and that's indeed – I think this will be really a booster for the energy for the industry.
Well, we do have subsidiaries in Poland and in Spain as well, and we're servicing customers in this industry there as well as we do here in Germany. Same business models, same decisions, same depreciations of the asset. So, everything is the same.
Certainly. We do have some competitors, but there are not too many who dive so deep into these assets, into these markets. So, I would say in Germany we do have three or four competitors who are more or less on the same specialized level than we are.
I would say this is the most important part. The one part is well-balanced sheets and stuff like that. But, the most important part is that we get an understanding what the customerís doing and what's his vision, whatís his idea. And, once weíve understood that, then it makes it much easier for us to support it with our solution.
Really, my idea would be, wherever you are, wherever your customers are, the viewers, it really makes sense not to talk to a universal bank. The guys make a good job definitely, but it's much easier to get a better understanding, to find specialized bank in these sectors.
Just search for loan or leasing, and then combination with printing machine, then you will get it. John's Company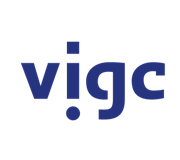 Vigc Company John's Company John's Company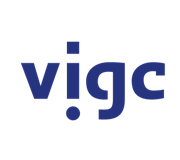 Vigc Company John's Company John's Company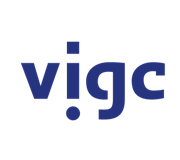 Vigc Company John's Company