Konica Minolta and MGI are well-known equipment manufacturers in the printing industry. In this Print Sample TV episode with Pat McGrew, she will show great applications from the two. It would help if you made your own print samples and actively use these in your marketing. Customers do not always know what's possible with the latest technology and showing what's possible will increase your sales.
Hi, I'm Pat McGrew, and this is another episode of Print Sample TV. We bring you the best of Print Samples from around the world. And this time I'm bringing a bunch of samples that were produced by a KM-1 from Konica Minolta, and some pieces of material that were embellished by MGI.
But I want to start with the KM-1. So recently had the privilege of going to the Konica Minolta Customer Education Center, Customer Experience Center in Japan. And I was really impressed with not only the layout of their center, they walked you through what is effectively a museum of print samples. So I was of course very jealous. But they also take the time to personalize the experience of the people who come. And so for me, I got my card that welcomed me to the CEC, and this is printed on a KM-1, and embellished with the MGI. And then of course on the inside it's personalized, and it thanking me for coming.
I loved that part of the experience because this is something I'll certainly keep. And it has not only rich texture, but a very nice finish, and nice feel to it. In addition, they had a wall of postcards with all of the animals of the zodiac. And this is a postcard, I mean it's actually legal. I could put it in the mail, but I won't.
And so for each set of cards, a different one of the zodiac animals is actually embellished so that you can say, this is my zodiac spirit animal. And just the printing quality, the way it drew me into the experience and gave me a story to tell when I left, the team at Konica Minolta's CEC did everything I hoped to see in the CEC.
They not only gave me the experience of picking up some great print samples, they had a really lovely conference room, and then they also had the equipment that you could kind of run up to and kick the tires on, hug and feel.
Now the nice thing about an opportunity of going to a CEC is that you get to pick up some samples you might not get anywhere else, like the zodiac piece here. Now out in the wild, when they're at a trade show, it's a little bit harder for them to personalize that experience, but they still want you to get that rich sense of all of the things that the equipment can do. So at the Printing United Show, they did a multi pronged attack to draw people into the KM story. So one of the things that they did, they actually embellished the Printing United carry along magazine.
And this is a really beautiful piece, and I wish you could feel the texture on it. When you run your fingers over it, you can actually feel, not only see the texture, but you can feel the texture on it. It's just beautifully produced. They did a wonderful job, and for any kind of trade event, any kind of open house, a companion piece like this that shows up off a rich technology is a really great idea.
In addition, in their booth, they took the time to create some really rich feeling samples off the MGI. This is four Grand Caviar Russian Tradition Luxury Food. And again, I wish you could feel it, because not only is the foil really nicely done, but it's got this really nice texture to it. They also did this for a cream, right? For Magnolia and Argan cream, and again, the idea is to show you the foil background, as well as the gold tones.
Think about the print samples that your customers see when you go to talk to them. Where they produced this week, this month, this year? If they aren't showing off the best of the technology that you own, you're not doing yourself a favor, and you should. Do what the folks at the Konica Minolta CEC do. Take advantage of the technology you have, and show it off to its best. When you bring customers in, create things that are personalized to them that they'll keep on their desk for years to come, because I know I'm not going to let this one go anytime soon.
I'm Pat McGrew. This is Print Sample TV. Come back next time. John's Company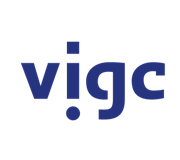 Vigc Company John's Company John's Company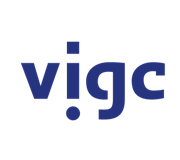 Vigc Company John's Company John's Company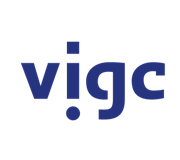 Vigc Company John's Company