Not many years luxury labels weren't exactly what you expected with digital – but the combination of HP Indigo and the KURZ DM-Jetliner seems to be a real game-changer. In this film, we talk to Managing Director David Richards from Amberley Labels. He appraises the opportunities – so if you are interested in new technology, labels, and how to add value to your label production – this is a good starting point. Enjoy!
We didn't actually bring the KURZ press on for capacity. However, one thing we can definitely say is that we can now drive a lot of our new work towards the press. And free up capacity on our conventional presses. So Amberley Labels is a 40 year old label printing business. Has been originally privately owned. And is now part of the Coveris Group. A large packaging group, European based. And we have 60 employees. We specialize particularly in the cosmetics and health and beauty sector. We're primarily a digital business. So 90 percent of the work here is printed digitally. We have conventional print facilities here too. Which is predominantly for peel and read labels. Because the markets we specialize in, such as make ups, lipsticks, et cetera, require a lot of detail in a very small area. 
What is your main target market? 
The market area we actually specialize in, is what I would call high-end cosmetics. So for us, the… It's quite well known Amberley Labels and we're one of the major suppliers to the Estée Lauder Companies. And have done that for 32 years. Estée Lauder has been a very big part of our growth. And also it drives very much, drives our quality and the innovation that we offer to all of our customers. 
What kind of obstacles were you facing before investing into the KURZ DM-JETLINER? 
So what we were looking for, really, is that our business over the past 10 years is very much growing towards that percentage I mentioned earlier. 90 percent digital. And therefore, every solution we now look at has to have some digital link. Now because we use the HP Indigo technology, everything is generally offline finished. Now you can look at in-line finishing solutions. But it doesn't work for us very much so because we can go down back to those guys I talked about earlier. But sometimes they only want two hundred, three hundred labels for their  start up business. So what we wanted to do is we wanted to make sure that we overcame those obstacles by offering all of our customers, whether they want 100 labels or whether they want a million labels, the ability to have a fully printed, beautiful label, including foil. Without the extra complication. And a little bit contradiction to what I said earlier. But with speed to market. So actually, when the brand idea comes together, when the concept is there. The solution that we now offer is to be able to get to customers within a week. They can actually see their fully finished printed label on the exact substrate, the exact foil, the photographic quality design using the HP Indigo technology. And all in one simple process. 
Does this investment give you any new advantages? 
There's a lot of options for foil in the market. Cold foil and hot foil. What this gives us is the opportunity to reach out to brand designers and agencies that sometimes want maybe a foil that we don't have on stock. Or they want to create their own foil because they're being so creative. We have that option. We can now use the HP technology to do that. Not only including the fact that the opportunity to get foil onto a beautiful, digitally printed label is open to every one of our customers. There is also additional quality improvements that we can push into the market. Because now we can offer perfect registration, in-line, in one process. Now, offline conventional hot foil processes, of course, our registration controls is of a high standard. But now offering it in one single process, it takes away those questions from all of our customers or concerns. When a customer comes to talk to us about their requirements. Because we have digital, flexo, hot foil, cold foil, digital foil, deboss, emboss. Potentially silkscreen later this year. It means that generally there isn't a label that we can't offer. And there isn't really a substrate that we can't offer. Because of the Indigo technology. It gives us the opportunity to print pretty much anything we want within reason. 
What was your list of requirements for investing into new hardware? 
The first requirement was that the… Because we are, as I mentioned earlier, primarily digital.  Yet any solution that comes into the business has to fit in line with the portfolio we offer. The KURZ press was, to be honest, a no brainer for us. And that was, first of all, a foil technology. Which is KURZ at the moment. We had to match that standard. So for KURZ to have a press, which meant we could continue with the quality of their foil. And their offering was perfect. That ticked a box immediately. The next thing was that we had to be able to offer our customers the same digital technology. So our customers are looking sometimes for a label, a million labels. And every single one is different. But with this foil technology from KURZ, we can also offer that. But of course we have a percentage of work in the business which is currently, let's say for us, for the customer. We produce it, but it's complicated. For example, we have orders that are 30 or 40 different foils across a range. Or that issue now has been eliminated because we run those in one single process. And the customer is seeing faster turnaround times. So taking our existing customers and being able to deliver something new to them. Faster turnaround and widest range of available stocks of foil colors available. Basically one that we overprint. That was obviously on the list of… On our checklist, so to speak. 
How did you find out about this new technology? 
We'd actually seen the technology many, many years ago. I'd have to guess – it is something like five, five to eight years ago when the technology first started off. When it wasn't in line with the… When it wasn't planned to be in line with the digital technology. And from that minute, we knew straightaway that that was something that would work well with our business. And I've kept in contact with KURZ for many years. When we were at a HP event in Israel a few years ago, we were very fortunate that the press was installed in line with one of the HP presses. We could see it live and it was there and then that we decided to go ahead. Or to start to push forward with the project. If it wasn't for recent events of the coronavirus, we'd have actually installed this press more likely more than a year ago. But yeah, we're very happy to have it now and are very pleased with the results we're getting. 
How was the calculation and order process? 
On the commercial side of things, I would say that the huge benefit for us is that the KURZ foil press is on a click based system. So actually it couldn't be any easier for us. Because that's exactly what we're really used to as a business. So to get a costing model together to try and understand how that worked for us was actually less than a day's work. To be completely honest. It wasn't a lot of spreadsheets. And the information from KURZ with regards to foil availabilities was very good actually. We did make an assumption and I think this is a compliment to KURZ. That the quality of the product that would be delivered and the products that we could achieve was a given for us. We just expected that would be the case. And it exactly has been. So there wasn't a lot of research needed. However, we did also take the opportunity. KURZ were very supportive and sent us off to two different centers. Obviously off to Barcelona, HP Barcelona. Where one of the presses was installed. So we could see it live and working. And they actually invited us. One of their customers, their other customers, very kind, allowed us to go on site. So over a period of a year, we took existing products that we already have. That we're printing. And then hot foil. And actually took those files with us. So we could bring them back here to Amberley, where we have our own onsite lab facility to test the products for compatibility. They passed all those tests. And that's when we were able to move onto the next stage. 
Was it a steep learning curve for your staff and operators? 
You are allocated, I believe, something like five days for training. And within two days, because of the support from the team in Germany and an onsite person, the guys were already running the press. And printing some of the trials that we were using to promote the products to our customers. So the process from installation right through to the end of the training. And the support today, to be fair, has been fantastic. There's no delay at all, you know. So I would recommend the process for sure. 
What are your future expectations for the new press? 
We didn't actually bring the KURZ press on for capacity. However, one thing we can definitely see is that we can now drive a lot of our new work towards the press. And free up capacity on our conventional presses. Which is a great thing for our Operations Director for sure. The long term future I would suggest that whilst it's like when we touched on Flexo earlier. Flexo will always be part of our business. Hot foil will always be part of our business. But I am quite excited about the future. To suggest that if we're able to promote this process with a wider range of customers in the cosmetics and health beauty industry. And maybe discuss this further with some of our partner customers in the beverage industry. I'm really looking forward to the years ahead where we have to talk about a second press for sure. John's Company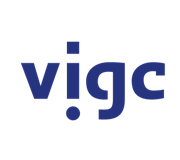 Vigc Company John's Company John's Company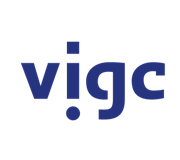 Vigc Company John's Company John's Company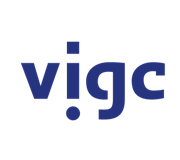 Vigc Company John's Company