The supply chain, as we know, is under pressure since both technology and demand for print changes. At the recent PrintNext19 event we met with Product Manager Michael Thorvaldsson from Antalis. Behind the "Product Manager" title, you'll find a dedication from Antalis to define their role in the future print market.
For many years Reel-based paper to i.e., web-offset printing companies have been supplied directly from the mills. The Merchants on the other side has built efficient distributions for the sheetfed offset and digital print market. With the growth in digital web-based printing, the future of distribution is maybe also challenged?
Michael Thorvaldsson regularly visits printing companies in Denmark, Norway, and Sweden to ensure both a top-of-mind, but also, and maybe more important to understand the demands printing companies have as well as focusing on the range of substrates that Antalis represents.
In this film, Michael Thorvaldsson talks about hybrid paper and some of the challenges of being Antalis.
I work as a product manager for print products, and specialize in the media for digital print, paper, and special media, and do that in Scandinavia.
There are definitely differences, both when it comes to the technologies and when it comes to for instance high-speed inkjet and i.e., HP Indigo, the demands to the media is quite substantial compared to normal offset paper. Yes, there is definitely a technologic difference but also when it comes to the opportunities because there are so many different media available. So knowing this market, making sure that we can help our customers, the printers, getting the full value of the machines that they invest in.
Well if it's a challenge and of course, we as a paper merchant always have challenges with work capital, but definitely we need to solve it. I would say there is a trend that mills are being better and better to create papers that are hybrids. For instance, right now, we are just launching Scandia 2000, which is a highly appreciated brand in Scandinavia. We are now launching that, where it's both certified for HP Indigo, but it works very well in high-speed Inkjet and as well in Dry Tone so that could serve as an example, they have managed to make a paper that is suitable for all the digital.
Yeah, that's right. We have close cooperation with most of the OEMs, and here we had the opportunity to step-up together with Ricoh and Xerox and talk about CMYK Plus, the fifth color and more precisely, of course when it comes to white, clear toner, fluorescent toner. The demand for the media is increasing and changing so there we really need to step up as well, and I hope we will be up to the task.
Down the road, yes. Down the road, I would say there is still a lot of paper being delivered, and I think we deliver about 12 in Europe, we deliver as Antalis about 12,000 deliveries daily. We definitely still deliver quite a lot also for traditional offset. Definitely, it will change down the road, that's also why we have in Antalis our philosophy is to hold our stand (position) in the paper business where we are the biggest in Europe but invest into industrial packaging and visual communication, so this is our strategy to try and get into other areas. John's Company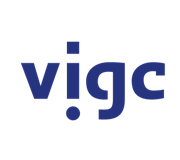 Vigc Company John's Company John's Company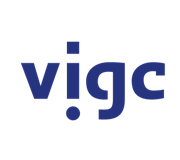 Vigc Company John's Company John's Company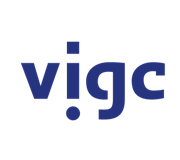 Vigc Company John's Company
Sat September 24th
Project Peacock Print Production: Open Kitche...
Canon Solutions America takes us along with their amazing technology to the kitchen, and what's not to like? Food, Print, and good company? Seeing is believing, and with Project Peacock Network, Deborah Corn and PrintMediaCentr.com now deliver printspiration to a far larger audience by filming great-looking films (by us, of course) and great stories. Find inspiration and use print to grow your business. We are very happy to be part of this project. For show notes, please visit www.projectpeacock.tv ©2022 Print Media Centr in collaboration wit INKISH.