Convertible Solutions manufactures paper that is so appealing that you simply must touch this. This is unfortunately not something we can offer yet, however, Print Sample TV host, Pat McGrew show you some really nice print samples in this episode. We like what we see.
What do you think?
Hi, I'm Pat McGrew and this is another edition of Print Sample TV. This time I want to tell you a story about some people that I met at a Dscoop meeting, the lovely folks from Convertible Solutions. Now, like a lot of companies that are in the printing business, they're looking for ways to distinguish themselves. So this is a company that distinguishes themselves with the types of sub streets that they can print on, the way they can finish, and the way they tell their story is absolutely amazing. I fell in love with them. So they produced this lovely magazine. I love the culture of cool was their story, but it shows not only what they can do, but again, I wish you could feel this. The texture on this is just amazing. It's got a slight glitter to it, but it's just got a wonderful, cool texture to it.
And what they do is they tell the stories of how they help their clients. And they send this out to all of their clients, they bring it to trade shows and they tell the stories of how they've helped. There's nothing to get new clients like showing what you've done for other clients, and they do an amazing job of it. The other thing that they did when I saw them at Dscoop is they had brought a lot of the things that they produce. So one of their customers is a Hoffmann, it's a home remodeling company. And what they had done for them was this amazing card that's a cutout. It is a really thick card, and so it has not only the contact details on the back but it also has this amazing look and finish that tells you exactly what business these folks are in.
They also produced a home catalog for the kinds of projects that Hoffmann can do. And again, it's a beautiful soft touch. It is a really, really thick substrate and it feels just amazing. This is robust, this says contractor, or construction expert to me. And then they also have this direct mail piece that they've done that they can send out as well. Really heavy weight, again, just says quality on everything about it and I fell in love with it.
They also can do things like this. So remember that for a lot of presses, analog and digital, if you can do, you know a certain size sheet, these types of substrates are available now that allow you to create some really unique pieces. This is a combination of great substrate printing and great finishing and dye cutting to get all the bits and pieces out. And this is the kind of thing that can be personalized and customized for all sorts of different holiday events. Again, I wish you could feel it. The substrate is just really, really cool.
And the thing about Convertible Solutions is that they have a lot of different finishing, a lot of different types of substrates that they work with and they're not afraid of anything. If you have a wild and crazy idea, they're going to find a way to get you there. So that should be the story for every printing company. Whether you are in the business of doing the types of things that Convertible Solutions does, or you're in the business of doing flat types of catalogs. You're in the business of doing document production, binder production, pitch book production, think about what the coolest thing you've ever thought of might be. Maybe produce that as the samples that your sales team show, to take people to the next level.
Because really cool things. This is really cool things that, that are glitter, that shine, that have texture and depth to them like this do, that's what really helps the sales teams sell all of your capabilities. So I'm Pat McGrew, this is Print Sample TV. Come back for another episode. John's Company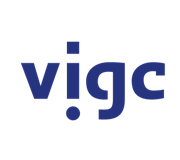 Vigc Company John's Company John's Company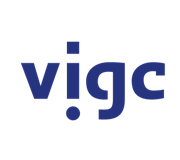 Vigc Company John's Company John's Company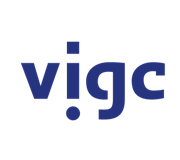 Vigc Company John's Company