No question that new technology paves its way into several business areas. In this Print Sample TV host, Pat McGrew is eagerly telling about the possibilities with laser die-cutting, but also about why making your own print samples is SO important.
The samples in this Print Sample TV came from a Landa S10 and a Highcon Beam machine and was presented by the lovely folks from Virtual Packaging in Dallas.
Enjoy!
Hi, I'm Pat McGrew and this is Print Sample TV. We run around the world looking for print samples that are really unique and interesting, to give everyone ideas of things that they can do to promote their business. Recently, we were at an amazing open house hosted by the folks at Virtual Packaging, outside of Dallas. The Highcon was the co-sponsor of that event, and if you go out onto Inkish TV you will find an amazing piece that talks about that entire event, and it's definitely worth your time to do. I wanted to take a minute to go over some of the things that they handed us at that event because they told such an amazing story. Virtual Packaging is a company that began as a prototyper for packaging, and now they're fully in the short run business. But they've done that with the help of an S10 Landa and a Highcon to actually allow them to do short run production.
It made me think about all the companies that have very similar equipment capable of printing on folding carton, and people who have access to maybe not a Highcon, maybe some other motion cutter or other types of cutting devices or can partner to get it done. This piece here, it's not very big. The sheet size is a very manageable size. The substrate is a very manageable weight. This one is printed on the Landa, and then varnished and put through. It has, what you might be able to see here is that it has multiple cutouts where you can get into the box. But one of the things that that really impressed me about it is just the size and the story of the folks that Virtual Packaging. What makes this possible is that they do have this Highcon device, and because they had to explain to their clients what they were capable of, they ended up with some really interesting pieces that show off their business.
One of the pieces here, this is a Highcon example, and it shows all the different kinds of cuts and zips that you can do, all the different kinds of package opening options that you have. What really caught me is that it really gave me a visual sense of what I could do. If you just said," Hey, we can cut. Hey, we can do kiss cuts. Hey, we can do zippers." That's one thing, but when you can actually show me all the different variations, it really does make a difference. The other thing that they have, which I thought they did a great job of, is they have this really great application showcase. This is done by the folks at Highcon, that chose not only that they can do these really interesting cuts, but it actually, every page is a story of different things that can be done and things that their customers have done to create some unique value propositions. It absolutely caught my eye.
No matter what your equipment is on your floor, no matter what presses you have, what finishing equipment you have, consider putting together some sort of book that provides basically a catalog approach to your capabilities. The virtual packaging folks have done things like this, and I think it really helps them tell their story. If you aren't sure what all do we include, spin back through a bunch of our episodes of Print Sample TV, because we've got other examples of open house type collateral like this. It is always in your best interest to put your best foot forward. I'm Pat McGrew. This is Print Sample TV. Come back for another episode. John's Company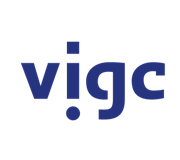 Vigc Company John's Company John's Company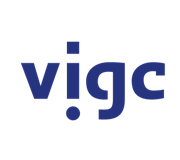 Vigc Company John's Company John's Company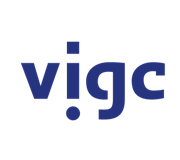 Vigc Company John's Company