Sign, Print & Pack 2019 took place in Odense, the hometown of one of the worlds may be best storytellers Hans Christian Andersen. At the show, Print Sample TV host met with Janne Høgshøj from Danish Connection. Both have a passion for paper, print, and enhancement beyond most – and here they share.
Janne Høgshøj and Pat McGrew never met before, but I am sure both enjoyed the company.
I have the very great honor of speaking with someone who is now my fashion idol, because she absolutely understands that dressing for success is part of being in the business here. Will you please, Janne, explain who you are, and what we're doing here?
Yes. My name is Janne, and a couple of days ago, a Swedish Magazine said that I was the Paper Queen, so I'm very honored. I've been in this business for many years. I'm a graphic designer. I love paper, and I also like the digital media. But, my passion is in paper. I have been making this exhibition for many years for signed print, and pack. You can see my posters here. I am at the Media Museum in Odense. I teach design schools, the end user and printers in how to choose the right paper, and how to make print that works. This is my exhibition if you would like to…
We would love to come and take a look here. So, where did we start?
This is my exhibition where I show paper from the different kind of paper designers. This is GMUND in Germany. They have made all these print books, and sample books. Then I have excellent books from… I have bought… I have them from different kind of the companies. This is the season.
Amazing.
This is the book of Christian Louboutin, with the excellent shoes.
We recognize the soles.
It's a story about him. Then, I have also a lot of print samples here. Specials from Papyrus, where they show packaging and the… This is a memory game from Wegner, who made excellent furnitures in Denmark, and this is from a bank who I advise about packaging.
You say your bank. So, what does a bank need to do for packaging?
That it didn't like to have a normal brochures? They would like to have some kind of products in a box. That is when you build a house, when you are going to invest, then you make this one.
This is brilliant?
So, this is an investment brochure make to a gold bar.
And every finance person wants a gold bar.
Yeah, of course. So, this is success and also creative marketing. The a print I would like to show you is also from GMUND. They have made this excellent magazine where they have used different kinds of paper, started telling about GMUND, and the creative paper they have produced for many, many years. So, they are story telling about GMUND. This is their… this is the mill and the paper machine. Then they show cases from their customers that uses their paper for marketing, for packaging. So, a lot of creative paper inside.
So, what you have to know is that as I'm feeling it, the textures are absolutely amazing.
It feels like hot… cold water. This paper is…
Yeah.
So, feel it. Enjoy it, and use your fantasy for the next print that you will have. This is also a case… at the back, there's a lot of good design, and storytelling. Design thinking. At the back, you will see… yeah… yeah…
So again, if you have to know, this texture is just amazing. Fantastic.
And, a lot of cases, as I said… A lot about water and our environment.
So, paper has the reputation of being a consumer of the environment, and there are many people who told the story that we had to go digital because paper was bad. But paper's not bad…
No. A lot of people think that paper is from the rainforest, but you can't use rain forest tree for paper, because it's too hot. You can use rainforest tree for furnitures, but not paper, and this misunderstanding has been damaging the graphic business for many, many years. But now the organizations, the printers, and the business is telling the truth. But, this is a hap myths to…
It's important for us to dispel this myth.
Yes. At the back you can see the creative paper with our prints, so you can feel and look, and use your fantasy for what to you use it for, so it's…
I wish we had 3D TV so they could feel all of this. So, GMUND's put a lot of time and effort into this book to help train people into what is important about paper. Do other paper mills do the same?
Yes. Yes. Fedrigoni, as you can see here. It's a paper mill. A paper designer. They had made… This is also an excellent a print sample book. It's made from… With the seven row impression… The place where you get…
Get your suits made…
Yeah. James Bond suit, and a lot of other people… business dress. They had made it with these images and this design, that is from this… business, lawyer, businessman. Even for the… what you call it? In Danish, it slips. No. What you call it when you put it under your shirt and this, the needle, you put into the… and it comes out behind.
Right. Okay. Yeah.
This one.
Yeah. Yep, yep, yep. Tie clasp.
And, of course, you have nice shoes, creative socks. Handmaid's…
What a great story.
Yeah.
So, if you're a designer, you want to make sure that you get friendly with a paper person.
Yeah. Because, you should remember, when the screen is closed, the paper is still there, and that's what I teach my students. Remember to have a business card with a photo of yourself, and on the back, tell a story. Because, when you're out in a network, at a meeting, at a seminar, you can leave your business card behind, and if it's worth keeping… If you have chose the paper with love, they will keep the business card.
The young people love paper, but they don't know much about it. But, that's what I do when I teach them at the design schools.
So, do you teach all over Denmark?
Yes, I do. And, I make this exhibition over Scandinavian.
Wow. It's a lot of things to carry around.
Yeah. But I love it.
Beautiful. So, do you find that these types of stories are refreshed by the paper mill? Like, they've done this. Will they, may be next year, come out with another story?
They make a lot of marketing material and design, and the storytelling to tell the world about what paper can do.
Okay. So we have, we have about a minute left to ask, so if there is one piece of advice you could give to new design students about paper. What do they need to know?
They need to know what paper can do. If you don't know about that you can get paper with particle for beer production. If you don't know that, you can get paper with a surface of real solar. If you don't know that, you can't choose it for your customers, and that's why you have to updates. That's why you have to educate. That's why you have to have the paper business back in school.
I love it. Janne, you have been my inspiration. I'm going to carry all of these images with me for a very long time. Thanks so much for taking the time.
Thank you.
We hope that you'll keep coming back and re-looking at this video over and over for inspiration.
And call Danish Connection. It's the best paper connection in the world.
Perfect. John's Company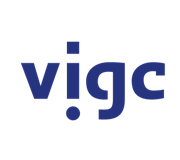 Vigc Company John's Company John's Company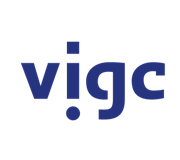 Vigc Company John's Company John's Company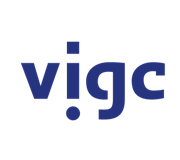 Vigc Company John's Company