Canon has supported both Print Sample TV and INKISH for years – and it's with great pleasure presenting great print samples from Canon. In these examples, you clearly see the creativity from Canon, but as Host Pat McGrew also explains, utilize various technologies to show users and potential customers the opportunities print can deliver in your communication! Augmented Reality for one!
Hi, I'm Pat McGrew, and this is another episode of Print Sample TV. This time, we're talking about our friends from Canon. Now, you might remember, if you are a regular watcher of Print Sample TV, that they were a sponsor of ours at Print Sample TV Live in Denmark and in the U.S., at Printing United this year. And we spotlighted a few of these pieces before, but I think it is worth coming back to, because from a print sample experience perspective, the Canon team did a really nice job.
At their booth at Printing United, they created something called the Booth Look Book. This is a brilliant best practice, because what they did is they not only thanked all of their partners, but for everything that they did in the booth, there was a page, there was a map, explaining everything that they printed, how they printed it, the devices that were involved. I think they just did a really great job. It was such a great job that I kept looking at the print samples really for a couple of months after the show, trying to figure out what are the things that really caught my eye? Why did I not only pick them up, but I brought them home, and here months later, I still have them in my hands?
And I think it's because they were built with the idea of being intriguing. So this is a piece that they did on the, it's called [inaudible 00:01:30] Touchstone, and it was done on the Arizona. And if you could feel it, and if you run your fingers over it, you can feel all the levels of texture. So this actually looks like it's aged, weathered wood, and the Arizona just does a brilliant job on it. And they've mounted it on this really nice substrate, to hand away to people. I've held on to this because every time I start to think about interior designers, a lot of the kinds of non-traditional customers of printing companies, I keep coming back to this piece, because the world is really changing.
Printers today might not only engage with someone who needs to print banners and documents and pitch books and signage, but also wood and flooring and wall covering. So this was a really interesting piece to me. The other thing that they did, and so this is a piece that is also printed on the Arizona, and to me, it feels like it's like a mouse pad. It's got that kind of texture to it, but it could be any number of things. It's kind of semi-rigid, very plastic substrate, but it absorbs the color brilliantly. So you could think of this, if you wanted to give away something to your customers to remember you by, this would be a really great mouse pad, or just something to sit on their desk. The color is brilliant on it. It would show your logo really well. I think the Canon guys did a really great job of picking up things that had texture and sense to them.
They also did this on the imagePRESS, the C10000WP. And so I really love this piece, because it's this more flexible substrate. This is done on the Canon imagePRESS, the C10000VP, and it is, this is an invitation to their customer education center and their customer experience center. And it is a beautiful image. It's a nice piece, and I've been holding onto it because I keep touching it and feeling it. The other thing I keep doing is like spilling coffee on it, and it just keeps holding up. These are the kinds of takeaways that people will hold on to. So you really want to think about what your image is and how you want people to experience life with you.
Now, the other thing that the Canon folks did is they created this really magnificent book. And I showed it a little bit on the Print Sample TV live episode that we did from their stand at Printing United, but I wanted to come back to it because the finishing here is really pretty fabulous. They did these half cut pages. You can actually sort of start to change how people look, and maybe change who's wearing what. They did a really nice job of showing a lot of possibilities. So you might not be in the fashion business. You might not be supporting the fashion industry, but think about the kinds of finishing that you might do. Really great printing from the Canon team in combination with some really great finishing creates a really unique experience.
And again, this is a book that I will hold on to for quite some time to come. It had a combination of pull-out substrates, and of course the name of the book, it's Possibilities. And I really like that. I think that for the Canon folks, they did an amazing job of telling the stories that we want to tell in a trade show environment.
Now, they also did two other things that I thought were really kind of interesting. They teamed up with the folks from International Paper, IPgiving.com is responsible for this piece. And this is the story of Apollo the Spacedog. If you start to think about open houses and trade events, where you can be printing a lot of things and you want people to take samples away, this kind of project can also be useful. There are any number of organizations probably in your city that might be looking to co-work with you on different types of charitable projects. IP Giving did this one with Canon, and this book also has augmented reality with it. So it not only shows off multiple technologies, great International Paper substrates and Canon printing, but it also, they print this book and they give it to different educational foundations. So those are the kinds of things that Canon regularly does.
They also have a really great competition that they do with authors that help promote the creation of the content that goes into all this great print that we do. In addition, they also have their Think Forward magazine. And if you're a Canon customer and you don't know about Think, you should. It's their great user group. It is a growing group of people. They meet every year, but they don't just meet. They have ongoing conversations all year round, and then they also have this great magazine, great content, and also showing off some of the great Canon technology, some great print enhancement, and some great content.
Think about the things that you might want to leave behind. If you're a Canon customer, what are the things that you could create? What kind of content would you create that you would want your customers to have on their desk every day of the year, to understand how you can work with them and they can work with you? I think Canon does a great job of putting that package together on behalf of their clients, and the Think team definitely puts a great foot forward. This is mostly their inkjet team, and I'm just always impressed with their magazine when it comes out.
I'm Pat McGrew. This is Print Sample TV. We hope you'll come back for another episode. John's Company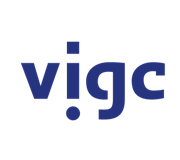 Vigc Company John's Company John's Company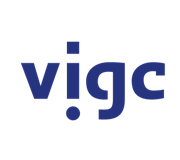 Vigc Company John's Company John's Company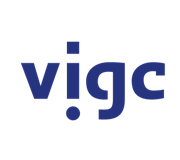 Vigc Company John's Company