At trade-shows you not only meet exhibitors and printers, but you also need people from other trade-shows. At PRINTING United 2019 we met Graeme Richardson-Locke who is the Technical Support Manager of FESPA. FESPA is global trade-shows, but FESPA is first and foremost a membership organisation. FESPA was founded in Denmark in 1961 and has since then grown to become an organisation with 26.000+ members. The strong community is, of course, important to the success of FESPA and in this film Graeme Richardson-Locke explains how FESPA support its members, and of course, also what to expect from the FESPA Madrid 2020 event.
Enjoy!
This is a Morten from INKISH TV, and we are live here at PRINTING United in Dallas. We have actually met a lot of nice people already, and I just got the chance to meet another great guy, Graeme. And he is actually one of the people that are responsible for the FESPA Madrid 2020. So why not talk about Madrid and FESPA while we're here at the show in Dallas.
So Graeme, thank you very much for taking time to come here.
It's my pleasure to join you today.
So what is it you're working with?
So in FESPA, I'm the technical manager. So my role is to manage technical products for the organization. So I joined, having produced the Colour Champion Workshop for FESPA for our member associations. So that kind of leads into my role within our 37 national associations around the world. I go and travel to many countries and speak with audiences, often on process control, color management issues, is kind of my favorite pet topic, if you like.
I just have to clarify, so when you talk about the technical perspective, is that because is FESPA also an organization where you have like consultancy and support of your members, or how is that role?
It's not a formal consulting role, in that we don't charge a fee for participation at event under our Profit-for-Purpose scheme. What we do is our members will apply for the funding for a conference or congress in their region, and then what I will do is I may be asked to go and join that event, provide a presentation on a topic that is discussed with them.
In Slovakia, I've talked about color management and stochastic screening and garment decoration. In Greece, I spoke about process control in a more broad sense, across wide format presses and screen printing devices. And what have I just come back from? Bucharest. I've been traveling a lot recently.
Every time I meet people at show floors, everybody is traveling so much. And the way that, I guess, that you are also experience and get wiser is by getting in your networking [inaudible 00:02:25].
I think there's no doubt that getting out into the community and spending time in… Recently I've spent a lot of time in Central and Eastern Europe, and what I've found is that I've learned a great deal of where their markets are, and where their strengths and where their challenges exist, and it's kind of very useful, because I've spent 35 years in the UK industry.
I was trained as a printer originally, and kind of moved through to managing, directing and running businesses within that space. So my role in FESPA covers kind of, I'm the printer in the organization, of course apart from our boards, who are also printers. But in terms of the day-to-day aspects of the organization, I'm involved in advising our marketing team. I work with teams across the organization. And I have to say I love it, because one of the things, for me, when I joined FESPA was that I got to use my spread of knowledge across 35 years, whereas I've been working as a operations director of a printing business, and that was only utilizing garment decoration and some procurement. So this kind of opportunity to support printers with information and helpful stuff, to me, is the perfect place to be.
One of the things that I really like about FESPA as an organization is that you have… I think that in a broad meaning, I think a lot of people think of FESPA more like a show. But you are an organization in all means. And now you have, I don't know if it's new, but it's new to my knowledge, that you have now started organizing, locally in Europe at least. And I know that some of the organizations that you organize together with, is the federations of printers in different countries, like my own country in Denmark, for example. And I think it's a brilliant way because you get both local recognition in the market, as well as you get like local marketing, I guess. So you can have as many people coming to a show as possible. Is that a correct assumption?
Yeah, I think we're certainly seeing an increase of trade associations who are within the membership of the Federation, who are now taking on the branding of the FESPA name specifically. So FESPA Denmark actually is a very recent addition to that. FESPA Croatia is also very recent. We have… Where else? Bulgaria, Greece. So it's definitely a trend, is for associations to kind of utilize the strength of our brand within their national associations. And I think also, in many respects, some of the associations are coming from the heartland of screen printing, and within the context of FESPA, of course, we traverse screen printing into wide format, and from textile, graphic, some industrial, and of course a very broad range of users. And I think with our local associations, by adopting the FESPA brand, it gives them the opportunity to maybe reach out to some new audience areas that they haven't necessarily been able to reach into before.
So as a Federation, we now have over 16,000 printer member companies. We've just had our general assembly in Léon in France.
I know.
That was a great opportunity to meet with the secretaries and presidents, and kind of get amongst some of the topics of the day. So technically I'm always looking for what are the things that are going to be most important to printers looking forward. And I think we can see that color management… Color management sometimes in smaller businesses has not necessarily been as fully explored as it could have been. So we're, with our Color Lab feature at the next show, that's our second edition, and we're looking to invite printers to come along and actually touch the equipment, feel the… kind of get down and dirty with the information that's available, through the experts who will be presenting. Because color management seems like often a very dry, technical, scientific aspect to the process. But it's just another aspect of vital management for running a printing company.
And talking about touching and feeling, that takes place at FESPA 2020 in Madrid?
That's correct. So FESPA 2020, in March next year, as you say, in Madrid. It's an event we're really looking forward to. The team are kind of working super hard at this stage in building the editorial feature areas. So Color Lab we've mentioned. We've got Wrap Masters, which many people know about, is our kind of vehicle wrapping, and that we have our regional competitions feed into Europe, to the European final and then the global final. That's going to be really lively this year. And really to support the attitude and mindset of the wrapping community, we've got live graffiti art spray up going on in the stand.
So you're talking about the legal kind of graffiti, right?
Yeah, the artistic kind of graffiti. And we have DJs playing hip hop and some drum and bass. So what it promises is to be full of life and a very creative space. I really love the wrapping community because they're really super into it.
And they're creative also in the way they actually work, right?
Absolutely. Absolutely. I mean, I've kind of covered flat surfaces in vinyl in my past work history, but when I see someone covering a wing mirror perfectly without any faults at all, it's just, it's amazing to me. So we've got that. Printeriors is back again, and Printeriors will have a focus on sustainability. In fact, the construction of the space is going to be a new modular format, so that we will be reusing, year-on-year, a kind of set of assets that we can reorganize in accordance with the venue that we're working in. But the idea is, is that we don't want to do a single use building kind of dump kind of approach. So we're going to have recycled polyester. And so we're looking at the materials. The purpose is, is showing wide format printers and people in our community, the opportunities that exist within deco wall coverings and interior spaces. It's a massive growth market. So we just want to help play our part in sharing what we can through that.
Sorry to interrupt you, but it just sounds like with a membership organization with 16,000 printing companies as members in a very competitive market, it seems that you have a very strong base of backers.
I think, through our Profit-for-Purpose scheme, we are totally committed and bought into this industry. So I think many people that know FESPA recognize that. I think, as you said earlier, many people are aware of the FESPA Global Print Expo. It's a big, successful event and has been on the map for many years. I mean, I've been in print for what, 35 years, and I've been going to FESPA for 25 of those.
Isn't that just amazing? And I guess that, again, when you go to the FESPAs, even though it's still, I mean, this part of the industry that FESPA covers may be the only part of the industry that is really growing. So you may meet old colleagues and friends from way back, and you can see them be led into something that is actually, for once, I would just about to say, in the printing industry, actually be profitable business.
I think your observation's right. I think we have-
I can't take credit for it. I just read it somewhere.
Okay. In the commercial print space, we've seen overcapacity, really tight margins in production, in offset markets. Inkjet kind of throws the world into a range of new opportunities. For me, I think that we also believe that automation is kind of where a new dawn of complex automation. I know from my visits around the market, from conferences, from visiting printers who are very well adapted in this space, that they are achieving incredible throughput in numbers of orders, because their order volumes are down. So they're doing small quantities. They're not printing for stock, they're printing for immediate use, and with web-to-print and a fully kind of connected, automated workflow, that it presents tremendous opportunity.
And we have to leave it there. The opportunities are great. Thank you very much, Graeme. It was nice talking to you.
It's been a pleasure.
Okay, thank you very much.
Thank you. Thank you so much. John's Company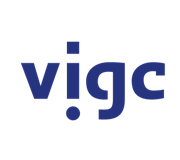 Vigc Company John's Company John's Company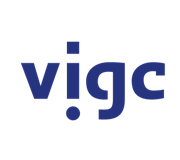 Vigc Company John's Company John's Company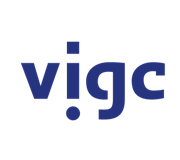 Vigc Company John's Company