No doubt that Pat McGrew travels the world. On most of the trips, she finds print samples that are shared here on Print Sample TV. Take a look at these great, still simple, ideas from FujiFilm/Xerox. We like this, and as usual, Print Sample TV is supposed to be a tool for inspiration.
Enjoy!
I'm Pat McGrew, and this is Print Sample TV. We run around the world, all continents finding the coolest print samples and go to a lot of trade shows. And earlier in 2019, one of those trade shows was in Australia at Sydney. It was the Print X show and I happened upon a stand there, where the vendor just got it. The experience was so rich when you walked into the stand, everything was connected. Every device was linked to the same common story. There were common design elements.
That team was from Fuji Xerox and XM PI and working together with Fujifilm as well. This group built a stand experience that absolutely was one of the top I have seen this year and I wanted to share a little bit, just one of the things that they showed us. It was a stand that was designed to give you a personalized experience. So when you walked up to the stand, they scanned your badge and your name appeared on all the TV screens in the stand and that sort of gets your attention. And then as they took you to each one of the devices, they let you pick, would you like a calendar, would you like a notebook, what would you like? And they created it personalized based on the information in the badge scan.
And I thought, wow, that's really showing me a great experience. And then when I walked out of the stand, I had a bag that had all of this great print sample material in the bag, had my name on it. This is stuff I'm going to keep, I'm not going to dump it in the trash can when I get to the hotel. Now a couple of the pieces really caught my eye and I wanted to share them with you. I've shared them on a couple of other episodes of Print Sample TV. But this time I really want to focus on this.
And the reason I want to focus on this is because the Fuji Xerox people did a great job doing this. This is an adult coloring book and these were all the rage a couple of years ago. It's a chance for adults to sit down with a box of colored pencils and meditate as they fill all the colors in. So it's a practical piece, adults like the color too, but it also tells a story because it has my name on it and I actually stole the one that belongs to Deborah Corn as well. So you'll see there's Pat and Deborah, we were both at the show.
One of the things I liked about this is that it gave me the idea that any printer can do this. You can actually download a lot of this free line art off the internet or you could contract with one of the artists who specializes in these kinds of pieces. This would be a great print sample for any print shop, regardless of whose equipment you have. And I love what Fuji Xerox did with it, but anybody can do this. So if you're having an open house event, this is the kind of thing that you can print on your own equipment and hand out to your customers as a give away.
I know a lot of printers like to do things like cookbooks, travel books, tourism books. Those are fabulous as well, especially if you want to show rich graphic content. But if you want something that people are going to hold onto on their desktop for some time to come, this kind of piece along with making sure that all your contact details are part of it. Make sure that you give all the information about how you created it, what it was printed on so that they have all that for the length of time they hold onto it. This is a really great print sample.
The other thing that they did in association with Fujifilm is they had these lovely pieces. And so this is a blank print frame and if I show you this, it's a photo holder. And so a lot of manufacturers today, Fujifilm certainly has one of these little pocket size printers, photo printers that are really not much bigger than this piece of paper. This is also a great thing for an open house for any kind of event that you might be involved in to show off what you can do. So in this case, I know that this was done with Fujifilm and Fuji Xerox, who are now all pretty much the same company again.
One of the things that the folks in the stand said to me is, "This can be personalized in any way." This could have all of your printer information, all of your contact details. In fact, this could be a business card for one of your print salespeople, for all of your print salespeople. So their picture, their contact details. This would be a great leave behind, again, from an open house or from a pitch to a major client. From a print sample perspective, the Fuji Xerox people got it right. And I'm really delighted to touch it, feel it, and play with it. I'm Pat McGrew. This is Print Sample TV. We hope you'll come back for another episode. John's Company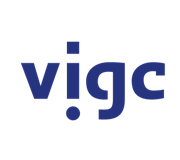 Vigc Company John's Company John's Company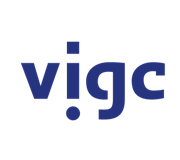 Vigc Company John's Company John's Company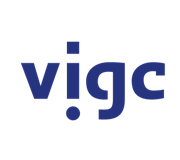 Vigc Company John's Company