I can't help thinking how lively animals in print samples become when you add texture to the print. Duplo shows off their amazing DuSense spot varnish coater on these beautiful print samples, presented by host Pat McGrew.
With digital enhancements, you have all the options in the world to bump up the prices of your print – for one simple reason – it brings additional value to your customers.
Hi, I'm Pat McGrew, and this is another edition of Print Sample TV.
This time I want to talk to you about my friends at Duplo. Duplo is a company that does some amazing finishing products and I've known them for a long time and always been impressed, the quality of the things that they put out. They've come to shows recently with a folder based portfolio of samples that really caught my attention because I don't think I had quite grown with the range that Duplo has to offer.
So one of the first things that got my attention was gloss. So again, you can't feel it, but let me tell you that this thing, these lips are really, really glossy. And on the inside, they are showing some different ideas for makeup. Now maybe you don't print for the beauty industry, maybe you print for the food industry, maybe you print for manufacturing industry, or maybe even a nail salon, or a barber shop, or a telco company.
You might say, "I don't need gloss," but I promise you these kinds of effects make a huge difference. So as you look at your capabilities and if you have these kinds of capabilities, take a hard look at what the folks at Duplo have done to really show off the power of gloss.
Now they have all a lot of things that they can do and we talk a lot about print enhancement on Print Sample TV because there are so many really amazing technologies that have come to the market here in the last five years for adding just really rich enhancement. This piece from Duplo I thought was just brilliant because not only does it help me understand how powerfully they can produce color on a dark substrate, but they did a really lovely job of using animals from nature and their specifications to show what neon colors look like when you are creating a luxury piece.
And you might say, "Well that's a really interesting print sample my customers don't print go on is and geckos. Why should I really care about what they can do?" Well, one of the reasons is because you might do something like this. This is a beautifully done menu example. And again uses this substrate that's dark on the outside. It's a stark white on the inside and just beautifully printed. This is lovely gold foiling on the outside. If you print for hotels, you print for restaurants, you print for resorts, this is the kind of thing that can really set off your ability to get that high dollar high value work because people will pay more for this type of printing than they will for simple printing on a straight bond substrate or even a straight gloss sub street. This ability to do this enhanced work really does set you apart and sets you up for much higher margins on that work. So the folks at Duplo have really put together a great story.
Now if you're going to invest in this kind of equipment, you want to say, "Well, I need to be able to do more than a menu if I'm going to buy this equipment." Yes you do. And the good news is you can. Think about things like this. This is just your basic door hanger. It is not magic. It is laminated. It uses Duplo DuSense with the cut. This can be a bottle topper, it could be a door hanger, it could be a lot of different things. So think about all the customers that you service. What kinds of products could you talk them into, give them a trial run with. These kinds of things can really add quite a bit and they are high margin pieces.
So are things like this. This lovely zebra on the white. This is nothing but foil on a white stock and yet it has this amazing luxury feel to it.
This is a box, this is what a box looks like before you do all the folding and the gluing. It could hold golf balls, it could hold candy. It can be personalized. These are the kinds of things that when you start to look at the difference between what you do with analog printing and digital printing, the power of digital printing is that you can have every copy be unique and for many of us, we'll pay more, that customers will pay more, for these personalized and customized digitally printed pieces because in the end we want to turn print into an experience, and the Duplo folks have gotten that down to an art form. This whole folder is just full of things that every one of them, I just want to touch and feel.
This is a lovely piece for a, think of a car dealership. If you're working with dealerships who do the the high end cars, the Mercedes AMGs. Pieces like this on a high end substrate, finished amazingly, enhanced beautifully. These are the kinds of things that really make a difference in the marketplace today. And again, high value, high margin types of print.
I want to thank the folks at Duplo for putting this together. Their hashtag is WeLovePrint and you can definitely tell that they love print.
I'm Pat McGrew. This is Print Sample TV. Come back for another episode. John's Company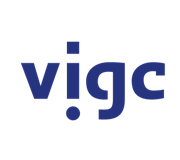 Vigc Company John's Company John's Company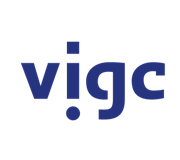 Vigc Company John's Company John's Company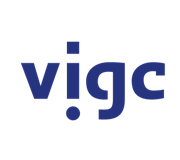 Vigc Company John's Company