In this INKISH episode, we visit the Danish global provider of washing equipment for labels, flexo, and gravure, and it's quite interesting to see how the company has developed into a global leader in the cleaning segment. In this film we talk to Director Lars Kongstad, Area Sales Manager Mette Laursen & Sales Director Svend Brix – and we are sure you will like this film! Enjoy!
I think there'll be a need for flexo for many, many years. I am Lars Kongstad. I work with Flexo Wash for 20 years. So, I'm second generation Flexo Wash. It was founded by my father 30 years ago. And 20 years ago, I began here and was MD for Flexo Wash for a good number of years. Where I worked with developing the company and grow it to where it is now. 
How has the journey been so far? 
It's been a very nice journey. It did start as a spin off from a label printing factory, which my father had. And he saw the need of having some automated cleaning process. And began developing some ideas. First machine was based on a dishwasher. And it didn't last long. But the idea was proven. And then it took off from there. Beginning selling to narrow-web in the local markets. And expanding to the neighboring countries. And expanded even more to the rest of Europe and North America. 
What exactly do you produce?
So, in Flexo Wash, we supply the flexible packaging world with cleaning solutions. That means liquid. It means cleaning machinery for every need that there may be in the flexible packaging industry. That goes as far as from anilox cleaning, plate cleaning, parts cleaning, cylinder cleaning, sleeve cleaning, you name it. And we will have a solution. 
What makes your company unique? 
The unique part in Flexo Wash is definitely that we have the experience. 30 years of it. We have the whole portfolio. There's not one area where we couldn't contribute. As mentioned, it's with liquids. It's with the machinery. It is really custom-built. Whichever little thing or big thing that is a special requirement for the customer, we will find a solution. There's not one standard for us. 
How did you start entering the market? 
You look around and see if there's any printers around that looks like a printer. You already know that they might have the same needs. And then you go and place a machine there. See if you can talk them into placing a machine there. You will never find someone who'll buy the first machine because, you know… They think: Hey, maybe I'm making a mistake. I don't want to be the fool. So, we can place a machine there and it has to prove itself. And then we find an agent after we have the first installation or two. And then the agent that knows the local area, the local market will take it from there. And help us make relations with the rest of the customers. Around 25 percent of the flexo printers in the market, they have an automated process for cleaning their flexo plates. Then the rest, 75 percent, they'll look at these guys and say: Hey, maybe they saw an idea. Maybe we need to get in on that. 
What is the competition like in this market? 
The competition is in some areas quite intense. Not all competition does custom-build. But sure, for every type of cleaning there will be competition. Our specialty is that we are in all areas of cleaning where competition could be in. In one or the other. But not in the whole portfolio. So as a customer, the advantage of dealing with Flexo Wash is that we could come in and help in the whole range. And you only need to call one place. As a one stop solution. 
Do you have a global reach even though you are based in Denmark? 
Being in the business we are, we could not build the size and the expertise if it was not for a global network. We have more than 60 agents. The volume of our business is such that we need to be there globally. And we are. And we have some excellent agents around. And quite a lot of ambassadors. Not only agents. But also, with customers that have stayed with us for 20 and 30 years. 
So, working with agents you have a formula for entering the market? 
We do need agents in all markets. They have the local knowledge. They know their customer base. We don't have a chance to reach out to these customers. It's not just finding the address and the phone number or the email. We need someone local who can stand in for our product. And say to the customer that this is what they need. 
Our experiences working with agents go long back. And I think one of our key forces is actually how we work with agents. We see them as equal partners. We try to make their life as easy as possible. Doing business with Flexo Wash needs to be easy, approachable. We need to have good solutions. That are easy to go to market for, for the agents. And we need to think through from A to Z. So that being an agent is easy. 
Flexo Wash also provides consumables. How important are they? 
First of all, consumables is just really, really important for Flexo Wash. But also, for our customers. Because the machines, they don't work if you don't have the correct consumables for it. If you just take some local stuff that haven't really been developed for these machines, then they won't work perfectly. And when you do cleaning, then you also want a perfect cleaning result afterwards. 
Have you supplied consumables since your start 30 years ago? 
We have always supplied consumables for our machines. But it's mainly been the last years that we've really had a lot of focus on it. Because we've also seen that it's very helpful for our customers. That they also get consumables that can actually last a long time. And also, easy access to consumables. So, we do a lot more in this now than we've done previously. 
In a lifespan of a machine would you save money if you would use local and cheaper consumables? 
There wouldn't be. Because then you might have to use your money on spares instead, for instance. Or you might not have the perfect print result on your press. And that's what we want. We want to have perfect analog systems, plates and so forth. And if you don't use the right consumables for this and the right machines for it. Then you won't get the perfect print result afterwards. 
Does sustainability play a big role in your company? 
Yeah, well, sustainability is one of our four values. It's really, really important for us. It's important that our machines are built so they can last as long as possible. But also, that the consumables that we put into the machines, that they also last as long as they can. And also, the components that we use for the formulations. That they are also as eco-friendly as they can be. 
Do you think the consumables are an area with potential growth for Flex Wash? 
Well, consumables are an important base for us today. And we also see it growing in the future. Because our installation base is also growing. And we would also like to sell consumables to the new machines we get into the market. 
How does the future look for Flexo Wash? 
I think it looks bright. There's more need for cleaning. There are more places where people want and need automation. And the realization that automation is required, consistency is required, is coming from all places. Whether it's Europe or it's in Asia or South America – needs are the same. And we see that being fulfilled also in the future. 
We will be making even more machines to clean gravure cylinders, automated processes, cleaning processes in the graphic industry. They still have need for a good, safe working environment. They have need for automated cleaning processes to keep an effective workflow in their company. We help them with low impact cleaning. Low impact on environment. And these needs, they don't go away. 
Are you worried about digital playing a bigger role in the future? 
Digital will definitely gain market share. We see the hybrid presses coming. Where digital is part of the all narrow-web presses pretty much sold nowadays. Also have some digital printing on it. It doesn't take away all the nice advantages we have with the flexo process. And I mean, if you need to spread ink precisely on big areas, it's a quite unique process. Flexo – I think there'll be a need for flexo for many, many years. John's Company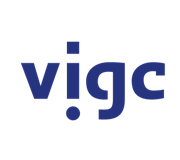 Vigc Company John's Company John's Company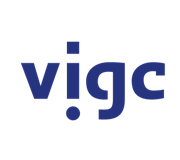 Vigc Company John's Company John's Company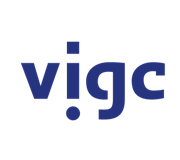 Vigc Company John's Company