Our beloved host Pat McGrew travels the world, and in this episode, she brings you wonderfull print samples from a Fuji-Xerox user event in Japan. Pat McGrew is clearly impressed by the samples that not only showcases the technology used but also plays an important role in engaging the participants at the event.
Hi, I'm Pat McGrew and we're back for another episode of Print Sample TV. We wander the world looking for the best print samples to share with you so you can take some ideas and build your business as well. So recently we were in Japan for the Fuji Xerox premier partner conference and at that conference they did a number of things that, to me, just screamed best practices. You always want to find a way to get your attendees to interact with the partners that you bring to your conference. And in this case, the Fuji Xerox team did something really cool.
They used their technology, they used their Iridesse technology to create what are effectively playing cards. They gave each one of their partners, sponsors, a card that was unique. So this is the one for Solimar Systems. This is the one for EFI. This is the one for XMPie. You get the idea, there are a bunch of them. And each one of them is different and they show off the real cool beauty of what the Iridesse can do with the golds and silvers. Using the technology to really feature their partners, I think they did a really fabulous job.
So it not only kind of brings you into the whole world of what Iridesse can do as a technology, but it also features the partners. So in addition to the really cool playing cards, if you collected them all, you got a gift, which a lot of people did and a lot of the gifts were given away. They also did a whole other deck of what I would call almost postcards, almost playing cards in a way, oversized. But each one of them shows off a completely different feature of the Iridesse. And the really cool thing about this technology is that it lets you do a lot of really interesting things, including some really cool metallics and some really neat… If you kind of look at these carefully, you'll see there's a lot of background imaging and so it really caught my attention. They, they use some really interesting substrates.
So if you're a printer and you own one of these Iridesse devices or something that performs substantially like it, remember to use that technology to promote your own company. Make sure that your business cards are using the technology. And one of the things I had to laugh at, I visited the folks at Fuji Xerox and, yes, they had their regular business cards, but they also have their Iridesse business cards, and they really are beautiful. And one of the things about having an Iridesse is that you can create a totally different luxurious experience. But it's not just cards, the Iridesse can print on a lot of different weights of substrates.
But there are a whole lot of other things. So at the, at the premier partner meeting, they actually hosted the winners of the Pixie Awards, which Fuji Xerox does every year to feature the best of what their customers are doing. Many of these award winners were from Australia and many of them were from Thailand and Indonesia, Japan, all over the place. And again, just did a really great job. So think about what you're doing, think about what you're trying to sell and think about what technology you have, and do what Fuji Xerox did and bring it all to bear on what you hand people as they walk away from your business. I'm Pat McGrew. This is Print Sample TV. Come back for another episode. John's Company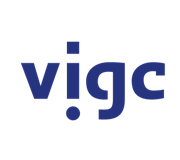 Vigc Company John's Company John's Company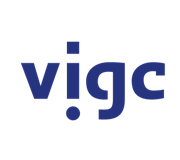 Vigc Company John's Company John's Company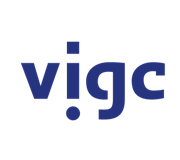 Vigc Company John's Company