Hunkeler Innovationdays has become one of the leading industry events and in this episode, we talk to Hans Gut VP Marketing & Partnering from Hunkeler about the upcoming 2019 event.
Hunkeler is the machine manufacturer for finishing equipment behind digital continuous feed printers.
I don't know the best. The time is moving, competition is good, and keeps us innovating, and, of course, we wanna be a definition manufacturer, serving our customer and our industry, and, of course, Hunkeler is known for really coming up with new developments on a continuous base, but I believe that's what the industry needs, and I believe that also keeps us honest with ourself, our customers, and with our competition.
Well, we definitely have an optimistic view into the future about digital printing. Digital printing, I think, enables so many things to do more efficient. Of course, we know overall that printing is not growing very much, but we believe that digital print is a great opportunity, a niche market still but, there are a lot of purchase which will move over from offset or other technology because of print-runs are getting shorter and shorter and digital printing is the right technology, actually, to help print the document, keep print relevant and do it in very short run, and really engage with customer because of personalization, because of doing relevant communication much easier then start printing whatever able to do.
That's right. We actually do event every two year called Hunkeler Innovation Days. The name says it. We want to show innovation at Innovation Days. It's an event that will be held the next year in February 25 to 28 for the 14th time in Lucerne, Switzerland. It will have about 90 exhibitors. Usually all the big digital print manufacturers and everything which goes with that niche market, meaning supplies like paper, software, inks, and so on, post-finishing equipment, will be there for our customer to see all these digital print and finishing solutions in one place in two small halls combined for the industry.
That's correct. The idea is really to show their customers end-to-end solutions. End-to-end solutions really from creation to print to finishing to the mainstream or whatever it may be, is of course difficult to do at the show, like through parts or where things are so much spread out. That's the beauty of Innovation Days. Everything takes place in two halls. Now it has grown a little bit but all the relevant players are put basically in one hall, and Hunkeler basically, we organize all these workflows, all these applications together with all of our partners to really showcase that. We also make sure that it is not about really making a fancy booth or have dancing girls or whatever. It's really we want that all companies differentiate themselves with the product and not just with building a nice both or serving champagne or whatever. It's really all about the product, the workflow and the solutions. John's Company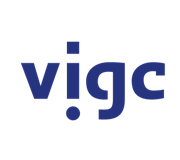 Vigc Company John's Company John's Company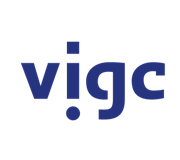 Vigc Company John's Company John's Company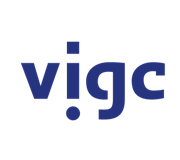 Vigc Company John's Company