Magnus Thorkildsen is a new part owner of Grafkom and a surprise to many that he chose to join the company. Mostly because he came from a position as CEO of the Norwegian Federation of Printers – however, this seems to be a benefit for both parties.
At the Print Next 18, more than 30 delegates from Norway participated and it's most likely due to the constellation with Magnus Thorkildsen on board.
In this interview, we talk with Magnus Thorkildsen about the need for changing the event into English, since Grafkom will extend their offerings to Finland and the Baltics. We also ask Magnus about how it is to change working from an established organization to be in a private company.
At today's event we're doing in Swedish and if we are expanding the Baltic and Finland we have no choice then do it in english. It's a challenge that we have to cope with. I think that we have to be honest and we'll probably lose some attendees but hopefully it'll be noticed a lot more.
I mean the thought behind this is that we believe that the graphic industry needs a network across all the Nordic and Baltic region. So we think that will be the language might be a little bit more difficult for some but we think that the advantages are greater and more. So hopefully do not be a big problem for us. But it's something that we are aware of.
Actually to put it in a simple way I think there is one easy explanation for that because if you go the companies in the Baltics a lot of them have 90%, 95%, 98% export and it's to the Nordic countries. So what they produce, it doesn't matter how they produce it. But they are a part of the same market. That's why I think it makes sense to make network of that as well.
It's not just because that we want to be more people on the event. We think that the event will be stronger. We still have each time we take some new countries or new members in there is a great interest. For example this is the first event where we have a big Norwegian delegation. And we have very good feedback from that. The people, the Swedes, I mean the suppliers, the printers. They want to meet these guys because the people can show corporation and so on. And I think the same will happen if we take in Fins or Danes or Estonians or whatever. As long as they are a part of the same market I think it will be interesting. And that's the main reason.
Just partly actually because I think there are thirty something Norwegians here and nine or ten of them are actually from the supplier side from Norway also. It's not a big difference but of course I think we need to find a balance there. And contrary to the federations we are very interested in also getting the suppliers onboard. So we need to find a balance where it's not 90% suppliers and 10% or the other way around.
It's not about country. It's not about type of companies or something. The big shift is that you go from an organization where we are very stable economy to a new world you where you own one third of our company, private owned company and you have to make money every month. That is a big change. And in everything you do have to think as a businessman because we can't have this event if we don't earn money on it. And that is the rightful thing in everything we do and that is a shift.
But apart from my work in Norway for an organization I've been working in the private business my whole life. That is what I was missing when I worked in Norway. So for me it's a little bit coming back to the business side again and that is actually the one advantage I would say with my work here at Graphco. What I do reflects instantly my salary and how well it goes. I think that's how working should be to be honest.
And it's fun. Like this event, which is successful in terms of attendees we have a full house. And yes that will mean that we will earn some money and it's a success in financial terms of course. And that another dimension that is not just nice that it's not my own people but if you get a bonus from it as well. And I think that's how it should be. John's Company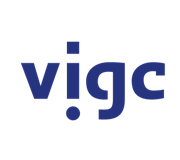 Vigc Company John's Company John's Company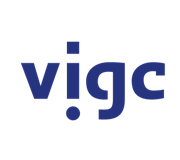 Vigc Company John's Company John's Company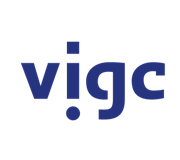 Vigc Company John's Company