Digital Enhancement experience a massive interest from printing companies all over the world – and within just a few weeks we have talked to three owners of three very different printing companies, and all underscore that digital enhancement is both worth the investment – but also an investment that attracts new clients.
In this film, we are visiting NINO Druck from Neustadt an der Weinstraße in Germany. The printing company offer both digital- and offset printing, in-house binding, and enhancement – and the quality of the products you see here are just stunning. I wish we could show and tell you more about some of the products they showed while being there, but customers always have to be respected – and this time – you have to take our word for it.
NINO Druck uses their Scodix for both offset- as well as digitally printed sheets and the combination of digital foil, raised inks make the print look great!
NINO Druck uses Heidelberg and HP Indigo equipment, but you also find flat binding finishing from Imaging Solutions and case binding, sewing from Meccanotecnica, and more – just excellent.
As usual, watch, listen, and learn. Marcus Kalle and his team is an excellent example of why investments in new technology often make you stand out and can remain both profitable and innovative.
Nino Druck is a general commercial printer based in Neustadt an der Weinstrasse in the middle of Germany. It's an 31-year experienced printer with a lot of customer in publishing or in agencies, industrial customers. Now we are 160 employees at the moment. Still growing, I hope, and looking forward to the opportunities we get in the market.
We are-it started with the offset printing. Grew up in the last year, mostly digital. So, we installed three Indigo presses, digital presses, and had the perfect additional press with the Scodix, to do the enhancement. But also we did it not just for digital printing, so also the offset sheets going through that process.
The German market is a very competitive market, especially in the general commercial segment. You know, you have the big online printers, you have a lot of industrial printers. So our part in the market is to take the orders who bring much advice with the customers, which are very complexive inside the job. So it is about finding the best process for our customers and to create solutions end to end [inaudible 00:01:38] parts into our customers.
Our answer to the market is to grow in digital printing. If you grow in digital printing you get mostly to personalize solutions, more innovization and up from this point you come more and more in touch with the customers and their processes in turn. So, if you are a solution partner for your customers, there is not so much to compare to other printers.
We have real close relationship to Heidelberg and HP. If our customer want a small run length we find the best solution for him in digital printing. If he needs a higher run length we get a solution in off set printing. And so we combined the efficiency way of printing depending on his solution he wants.
Honestly, at the moment, we can only stay in the off set printing and be grow in digital printing. If you want to grow in digital printing, it is not depending on only a press, it is depending on the whole work flow and where you can design all the products which is manufactured in your company. The growth in digital printing, in the number of machines, is depending on a good sales team, in the front of the company, or in a good media IT. A team who creates [inaudible 00:03:06] for the customers.
For us, it's important that we have reliable systems, that we have a partnership to our suppliers and be looking not for so many suppliers, we're looking only for some which are getting into a closer partnership with our company. And it is important to grow because I have to understand what we want to do to our customer, what we have to spend on product to our customer and then, the way-give us the success, both for the supplier and for Nino too.
Scodix is a solution not only based on digital print so it's always placed in the off set market too. It is one of the best combination premium enhancement on printed sheets. You can do the [inaudible 00:03:54], you can do the foil, and you can do it in the run length one. You can personalize and individualize the print shops. So, it is a combination which offers you a huge variety of creating the wow effect on printed sheets.
It's really easy to sell a product with such an enhancement because with Scodix, you have the opportunity to give more emotions, to give more love of the print. And not just a printed paper, so this is quite perfect aspect to sell print also to earn some more money on a sheet.
The Scodix in one in a line with our Heidelberg and HP presses so it's, sounds like a plug-in machine. You put in the [inaudible 00:04:39] and from now it's running for one year. It has a higher reliability. We are very satisfied with the system.
Yes of course because the on demand production, coming more and more also to Nino, and we're doing a lot of personalized products and so for us it's really important to bring those products in a run length of about one, or five copies at Nino by ourself.
If you want to bring premium products and if you want to create premium print products, you have to create outstanding enhancement inside, throughout the print products So, if you in competitive situation to an online tweet or post, print product has to be outstanding, has to be something spectacular and this you can create with Scodix.
I think it's most important that you can offer your customer a wider range of products you can do by yourself. And also, with that effect, our customer can offer his customer a wider range of opportunities and so for us, it generates more business cases and I think it should be a good idea for all printers to think about that fact.
For us it's really easy to make samples like that because when you see the opportunities to print with Sense or with foil, you just have ideas in your mind and you just have to work it out and you can create some nice samples, yeah.
Yes it's unique because we started I think, with the third or fourth machine in Germany. And we have a lot of expectations into the machine and all comes through and now it is quite normal to say [inaudible 00:06:34] solutions out to the customers and say we can Scodix, yes we can foil, yes we can manage and yeah the customers was very happy to have this solution.
Some parts of our customers are with us just because of the Scodix because we have the opportunity to do some personalize, some individualized products with a high end quality. And some- not just in high end prints, also some enhancement on top of it.
The market developing for us is consistently growing, growing always in the same speed and we get every week a new customer, we get every week a new order or [inaudible 00:07:15] a new solution for the customer. So, for us the system is profitable at the moment. And this is one of the good thing we can look back from the starting day to the day, today. John's Company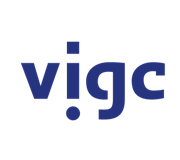 Vigc Company John's Company John's Company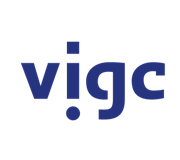 Vigc Company John's Company John's Company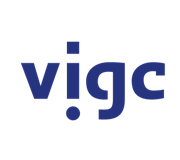 Vigc Company John's Company