Ricoh, Canon and Epson share their opinions about about trade shows and fairs for the graphic arts industry.
What's the difference between international fairs and local fairs?
We believe in fairs and we of course do international, but also local fairs. The biggest challenge is the different budgets. It is a big decision to participate in these kinds of events. We need to, we want to meet people that are using our products.
We actually do it quite a lot and we of course do international fairs, but also local fairs as this one. We are a part of a bigger cluster of a Nordic operation, so we also travel across border to go to other fairs.
We are doing both. We are participating in local fairs, because we can say that it's a more relaxed atmosphere.
We are meeting the customer face to face, again back to the local perspective of it and showing that we are there and that we want to take our time out and discuss these technologies.
The international fairs like Drupa and Fespa and Canon Denmark, as well, are really important for us. Going to these kinds of fairs is a big part of our daily business. That is equally important.
I believe, we need to do both. That's very important.
Of course, local fair is a little bit more relaxed – it's not so big and more or less only Danish people are coming and maybe someone from Sweden, so we can do it in our local language and all these helps. Also we have the opportunity to build our own stand, so we can present our local solutions and Canon Denmark towards the graphics art industry.
It's a great opportunity for Ricoh to be presented in a local fair. We have the chance here to talk about the new technologies we have and also sharing our knowledge, but most of all connect to the customers in a local scale. That's very important for us. One of the main differences is that we are connecting on a different level with our customers. The best way to say it is – our feet are planted solid on the ground, looking the customers in the eyes and listening to their stories, hearing about their applications and also have the discussion around where the market is moving and in overall have a good discussion with them and that's a difference from the big, fair events globally, internationally and the locals.
We think in general that it's very important to keep the business in Denmark going in specific areas and we think it's very important to support these kinds of fairs. We think it's important to meet, not only our resellers, but also our InCustomers – the people who are actually using the products and we only do that by being at the fairs where the customers are. We need and want to meet people that are using our products.
There are not many local fairs left in Denmark. Sign&Print is more-less the one that is truly for the graphic arts market. We have been participating in the Sign&Print as long as it has been around. That's our main event and we are participating there once, every year. It is expensive and it's a big decision to participate in these kinds of events. We would say advertising, direct mails, one to one meetings are really important and it's always something you need to consider, whether or not it's worth it. I think Sign&Print is a good investment. It gives us the opportunity to send our solutions in a different way than we can do in our Showroom, when we bring customers to other kinds of events and it gives us an opportunity to meet new customers that we don't come into contact with, on a daily basis. It also gives the Danish market a way of growing, so it's not only presenting solutions for a local vendors, but also we have seminars and other kind of events that are inspiring the business as a whole, so I think that's a big part, as well.
We have a 60 square meters stand at the Sign&Print fair and we will have our stand split in two parts, so we'll have one for A3 part and for a big graphic division, as well. There will be 6-8 people at the stand.
We are expecting 5 people to be at the stand, to work with our products.
We will have 10 people at Sign&Print this year.
We will also have one guy joining from Epson, Europe being a technician, as with technical products we need to be ready for customers asking really difficult, technical questions, so we need all the expertize we can get.
Right now with the Sign&Print we are introducing 3D-printing in Denmark, which is quite a big deal for us and for the Danish market. Luckily, we have someone from Canon, Europe joining us for this, so they will help us to present 3D printing at the Sign&Print fair.
The more questions – the better. If we get a lot of these kinds of questions, we are most likely to have a success, than if no questions are asked.
Right now we have situated our Team Room in our Danish head office, where we tend to have small, micro exhibitions, where we invite partners, our products too stand alone, so we invite a lot of people to come and make work sessions and invite customers.
We have seminars, we have demonstrations where we are presenting cases for customers and we also have social events, so we use our local Showroom a lot. We also use the different showrooms in different facilities that we have around Europe to bring customers, too. We have a lot of opportunities.
If you look at all product areas, I would assume that we have around 10 fairs in the Danish market, per year. It's definitely something that we are spending a lot of time and efforts in.
We always have Ricoh from other countries presented on the fair, because we are a part of a bigger Nordic operation and of course they will fly in and participate in these events. We've had three last year and will do it also, this year.
The biggest challenge is the different budgets. When we are at the International fairs, we are not sure that as many Danish inducers will actually join the fair. By having a local fair, we are sure that the people we are meeting are actually the customers of our house in Danish and in this case also, Scandinavian market, because it is really the biggest fair in Scandinavia for this area. We see a lot of our neighbor countries joining, as well.
3D print is now launched in the U.K. and here in the ? will be launched for the Nordic countries, and timing-wise this is quite good opportunity for us. We won't bring a printer to the Sign&Print, because we have a small stand and it's a rather small fair, but we will show a lot of interesting samples from The 3D Print World and through that we can inspire our customers to see what they can do with the 3D print and which steps they can take in their business towards 3D print.
I think it's very hard to prepare for all the questions, situations and cases that you might meet, which is actually forcing the people that are at the stand to be at their absolute best moment to be ready and to meet people, to help people and find the answers to their questions.
Of course, 3D print will be one of our key focus areas at the fair, but we will also present new solutions that could help our customers, both to get more business, but also help them to be more efficient in the daily work.
This particular one is for our large format printers, which is a quite a technical fair. There is only one fair per year in this specific area. We will use the fair to, of course use some products that are already in the market, but at the same time we will also use it to have a launch of a new Pro Group, the series called 'The P Series', which is a series in different sizes and in different colors, but it's a series that is designed to proof printing with a very large color space, so in fact we have products going up to current 99% of the Pantone color scheme, which is the highest in the market. We are looking very much forward to launching that product series.
We have a lot of interesting things to show. We have a new technology market, a new equipment, as you can see behind us.
We will also show other printing solutions, both in wide format and in normal printing.
We are really looking forward to talk about, print to each and to go for the fifth color station. We have a lot of new ways where our customers can develop their business in new ways they haven't seen before. That is what it's all about – improving their businesses.
It is really the biggest fair in Scandinavia for this area, so we see a lot of our neighbor countries joining, as well.
We will be showing products in different segments. We have a lot of technical products, like a product standing to the left from me here, being a production printer for outdoor signage and different POS materials. We will also be showing products with sublimation colors, into textile printing and different types of indoor signage. We will have a wide spectrum of products within the limited area we will have at the stand, trying to show as much as possible.
We will have a really good stand. I'm sure we will have a great success at The Sign&Print. John's Company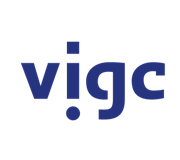 Vigc Company John's Company John's Company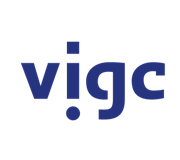 Vigc Company John's Company John's Company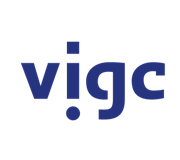 Vigc Company John's Company