INKISH reports from GraphExpo 2015 in Chicago. In part three we will focus on trends and new ideas – from simple Ezturner, to complex Memjet technology. The episode will also bring you information about upstart company Stockpilz, which can turn excess stock paper into real dollars.. Watch, Like and Share
There is a lot of new innovations and announcements here taking place at the show.
There's been an evolution of Inkjet printers and evolution of higher resolution printing quality.
Somebody finally did it.
This machine is unique.
We're the first out with the single pass and we continue to develop the technology.
My name is Darrin Murriner. I'm the CEO of StockPilz. We're a website that is a marketplace for excess paper. We've started in early 2015, so we've launched the website in April. Since that time, we've got registered users from 6-8 countries around the world. Therefore, it is a global marketplace, not just a U.S. based marketplace. Month over month, we continue to increase the amount of traffic that we get to the website and the amount of activity that is occurring in the marketplace, as well. My partner David Barnes has been a broker for years and has had a lot of people that he has come in contact in the industry who has, they're being cancelled orders or excess paper leftover from jobs where they've ordered larger amounts of paper, than what they actually need. And it seems to be a regular, common problem that people have where there's just excess or obsolete paper inventory out there, a large palettes, or rolls sitting around at a back of a warehouse somewhere. Even here at this show, at Graph Expo, as we've talked to the commercial printers, one of the common responses that we get when we talk about our business is: "Oh, yeah we've got 3 pallets here, or 8 pallets here, 4 rolls here, that we've been trying to find something to do with for the last 2 years. Now, that we know a place where we can post that, it's great". I think we're very unique and one of the other responses that we've gotten here at Graph Expo is: "Oh wow, I always thought there should have been someone like you. Man, it's great that somebody finally did it". And in several months that we've been in business, we continue to get that response. There's just nothing else in the marketplace like it.
A lot of small printers today are still using analog technology, they're still making films, still having image setters; it's difficult to get parts for those devices. This is the new Glunz & Jensen machine, a CTP PlateWriter 3600 Pro. This allows them to stay with an Inkjet or CTP technology, bringing in-house. It's an Inkjet computer to plate making system, designed for the small to mid-sized commercial printer, small newspaper, ideal for in-plan operations that utilizes inkjet technology to write the image on to a non-photo sensitive with the graphic plate. The plate then goes through the integrated finishing unit. It's baked, gummed, dried and it's press-ready. The plate will run on virtually any 4-up to 8 press and it will run up to 50 000 impressions.
The fact that we provide trade options and we help with the financing in terms of transferring the money from the buyer to the seller is a really unique value proposition. We expect this to become even more global over time.
The PlateWriter 3600 Pro is ideal because it's very low-cost compared to a traditional CTP. It self-contains, there's no photo sensitive chemicals involved, no processing chemicals involved versus a traditional CTP system which is many, many thousand dollars more, requires a plate processor and chemicals, disposal cost and things of that nature. So again, for a small to mid-sized printer making a few hundred plates to maybe up to 50 000 plates per month – it's very ideal and very cost-effective.
We expect that to only increase as more and more people find out about us and as people come to realize the kind of values that you can find on StockPilz. I think that the mils and the manufacturers are really excited about our marketplace, as well. We have several features on the site that can actually help limit, where the supply goes to, so we can mark some things for international distribution only or if they are concerned that there is some sort of channel conflict and they don't want to sell directly to commercial printers then we can limit that. That only goes to the wholesale distribution, so they've actually responded pretty well.
We can image a traditional 2-up plate in approximate 3 minutes and then to finish the plate, which is the baking, gumming and drying of the plate, it's another 4,5 minutes or so. We can have a complete press-ready plate in approximate 8 minutes. The PlateWriter Pro 3600 is the fourth generation of inkjet systems. In 2004, we did a technology demonstration here at Graph Expo, we commercialized the product in 2005, we introduced the second-generation system in 2008, the third generation in 2012, and now we are here with the latest technology, the fourth generation. There have been evolution of inkjet printers, evolution of a higher resolution printing quality, benefits to additional speed, so with the fourth generation system we have the ultimate in Inkjet CTP.
The storage for a pallet or a roll of paper can be costly. We've seen anywhere between $75 to a $150 a year to store a single pallet or a single roll and that gets expensive when that stuff starts to pile up in the back of the warehouse, it becomes a nuisance. So, we're clearing up that space, saving some costs and in a lot of cases this is inventory that's been written down to zero on the balance sheet, so if you can reclaim some value from that, that's great. The other thing is just the environmental aspect of it. Recycling is one aspect and I know that's a huge thing that the industry is focused on right now, but reused, or repurposing is an even higher environmental way to remove the waste. We think we have the option here for a lot of sustainability groups, or a lot of companies that are concerned about the environment and the impact on wasting extra paper. This provides a really good outlet for that.
What we have here is the Amiga 36. It's the laminating device, as well as the sleeking device. When we say sleeking, what we do is we impression a foil material or a hologram material over top of any digital toner or ink. So, what allows us for is to do a specialty spot finishing over variable data or the entire sheet. The machine that you see here is the 36 cm wide, with the automatic feeding head that feeds the sheets into the heated nip roller system and then as we go through, we take up our material on the back side for doing the sleeking. This material can be used up to 5 separate times, even over the same image area. Lamination film is a single used process. This film on here is the sleeking film, so it impressions over top of the digital ink and toner, and then we take that back up again. Laminate film refuse film to the paper and the ink in that sheet coming up as back side as completely fused, where this process is unique now is that we are just impressioning the image area of the digital toner or digital ink. It works with the HP, the Xerox, the Ricoh, all the digital presses pretty much their technology of sleeking foils have been developed to adhere to their inks and toners. It requires the heating pressure to allow the inks to liquefy themselves to fuse it. As we give you a demonstration here, we'll cycle the feeding head, run some of the sheets through, and show you what they look like as they've been fused. As you can see, the sheets are going through. These sheets here, as they excel at the back side, you can see where the ink is it now has a hologram effect, that's coming from the film. This sleeking film is only adhering to anywhere. What we have is gold foils, so what we've done on this sheet is we've laid down a gold foil spot over that area. That gold foil was put down with a digital toner and it was printed on top of this lamination film. This print was printed first and then we've laminated it with a leather laminate, you can probably see in the film. So, we've got a film that is now acting as a barrier between our toner and now the surface area. So, we've put this into the press and we printed this logo on top of our laminate film. And when we did that it will adhere to the film and then it goes through this process using our gold foil material, instead of a hologram and this gold foil adheres to where the toner is. That causes that unique spot effect with a 100% registration. Two passes through the printer and then one pass for the laminate and one pass for the gold foil for the sleeking process. The cost for doing the spot effect is minimal compared to if you had to do it traditionally. The beauty of it is that now everything can be variable data. Everything can be different on a different sheet going through the machine, because this process only works with the digital toners and inks. It will only fuse in that area, so that's as we know the digital world everything is variable data, everything is different imagery on every sheet and that's what allows this unit to have that unique effect. This machine is unique because it has the whole take-up system that allows the material to be round back up to be reused again, so the hologram material can be reused up to 5 times. The foil material is transferred at a 100%, so you can't re-use the foil in that area that's been utilized on the roll. We developed the technology with Komfi, out of the Czech Republic who is the manufacturer, as well as TMP in Korea. They've developed the technology that requires high-pressure at the nip roller point at a very high durometer rubber roller on the bottom, because it takes extreme pressure in order of that to fuse to the ink.
This case study is very interesting. Because you can't tell the temperature of your product when you print them, right? So, now we have a great example of how you can put a cold cup of water on the center and you can see how the switch goes to cool. We take our cold cup of water off, then we replace it with a hot cup of coffee and there you have it, it's now hot. So, a combination of surface ?, extreme printed conductive inks and graphics and here is the skillset of the new printing industry combining all these things to create something that's more functional, more interactive and more drying in.
To anyone doing traditional laminating, it now opens up the world of being able to do all the specialty effects that many clients are looking for nowadays. This machine can run it about 25 meters a minute and then we can go up or down at production as required. So, this is a mid-level production device. This is being launched at the Graph Expo. Komfi has built the basic model for several years, but they have now integrated the whole release of the take-up system with special plates in here that allows this process. So, this is launching of a new product. This was never possible before, when all the cost to what it is to do dyes and foil, but now we can just do this with all the variable data on the fly. It now brings it to a cost point, where anybody can offer it. It's the similar technology to what MGI is doing, but in a very affordable package.
We did a press release regarding that and I really cannot comment on that. Memjet is a technology provider for the print market. We provide a newer inkjet technology based on mems. So, what that really allows us to do is to impact. I have a print head here, within this print head there is a 7 000 nozzles, so what that does for our technology partners is it allows them to print very, very densely. Right now, we have roughly 35 OEM partners and there are now in a variety of different markets. So in a wide format market, it actually takes 5 of these heads and stitch them together, up to 42 inches long and that allows them to print very quickly signage, CAD and anything you might use for a wide format. We also have partners that create web presses, so in those areas, they take the heads and they put the heads in parallel to five heads in a row. It allows you to 5 extra speed, still at that 1600 DPI. Our business model is to provide a technology to our partners, so we provide a print head and the ink, and then the technology partner builds a paper transport and the mechanism around the machine. The advantage of our technology is that it is newer and really, we've found the OEMs can offer that technology to their in-customers for roughly and in some cases up to half the price, so it really enables them to come to the market with the solution that's much more affordable and less costly to run over time. We have a couple of partners here on the web press. Movement in that direction is more recent. Having said that, we're still talking with many OEMs about how they could utilize the technology. I think you'll find that over time, there'll be much higher options. Within the print industry, there's always going to be competitors. We'd like to think we are the first one with a single pass and we've continued to develop the technology. So, I think you'll see that next year we'll be announcing some new things and I will keep you posted on that. It could have been Memjet based, I would say, but it's not. I'm sure that they look at the technology and make their own internal decision on what type of head to use and things of that nature. We'd like to think that technology itself is very usable across many industries, but obviously having said that, there is competition out there. If you're thinking about the printing industry there is always going to be consumables, so it's a probably matter of those, how would you say; they are all internal decision-making processes in terms of what type of technology to run with. As I've mentioned we do talk with many, many OEMs, so I think over time the adoption will continue to increase. We did a press release regarding that and I really can't comment on that. We do have information that there are 35 partners currently. I think you'll see some new announcements over the next 5 months with some additional partners coming onboard. We will continue to see growth especially in the industrial areas, so that will probably be the big push for us of kind of moving forward into that space and we are planning to have a booth at Drupa next year, so I think you'll see some new announcements coming around that time also. Yeah, all the partners are doing very well. I think if you walk by the booth here at the show, we have partners here at Graph. The feedback has been very, very positive. As you know, the technology really provides the highest resolution in Inkjet at the fastest speed with very low cost of entry, so I think that's probably the 3 key things about the technology. John's Company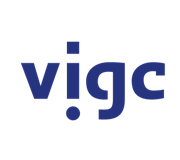 Vigc Company John's Company John's Company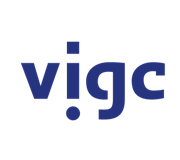 Vigc Company John's Company John's Company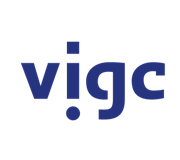 Vigc Company John's Company