GraphExpo is one of the most important exhibitions in the industry. Compared to the much bigger DRUPA, GraphExpo is more relaxed, but never the less important. People meet, do business and enjoy being inspired by great technology, great people and lots of a-ha experiences… We will very soon bring more exciting coverage of GraphExpo 2015.
Graph Expo '16 – Day One report
We have over 430 exhibitors from all around the Globe that are here for our annual 'Graph Expo' show.
Hi! This is our new SureColor F-series – our F9200 printer.
We are the creators of 'Scissorhands' and we have a few other products that we represent to the 'Graph Expo'.
And it's an exciting new product for us. There is one trend, which for us is very obvious – it's automation.
We need to look over our own borders and connect the print more and more to the digital world, to the mobile phones we are all using every day.
It's a dye sublimation system for being able to produce fashion, sports apparel, but also things like signage, as well as even on rigid substrates like medals and plates, as well as on table tops. You can use tremendous number of applications with our new dye sublimation printers.
I'm Greg Lindsey, a Field Marketing Manager for the production group and I want to introduce to you the new Ricoh Pro 7100 series product and it's an exciting new product for us. We've got some really great, new applications that this product is capable of, including a printing oversized paper up to 13 by 27,5 inch paper, so you can print full bleed tri-fold brochures. We have the capability of printing white toner and running colored medias, so that you can get true CMYK colors, even on colored media, so it's got some real strengths of these new applications. This is our 5-color capability CMYK, plus CLEAR or white. All of the purple parts are customer replacement.
People that will be able to do a lot of new applications with, compared to the regular, traditional printing. People are using this to be able to produce a lot of fashion apparel and this new product we have, the F9200, really brings out a lot of new speed. What we wanted and what the 'must see' words are for, as this says, double the speed and double performance of our previous generation. This system is capable of doing over a 100 square meters an hour.
So far, the show has been going very well. This is the first of four days and we are very pleased because the weather is nice, which is always important for a show and there is a lot of new innovations and announcements taking place here at the show that we've already heard this morning. For all aspects of graphic communications – 'Graph Expo' is the show. We have 12 different segments – from white format, to digital, to offset, to newspaper printing, we have an 'Applications Island'. What's unique about this particular show is that we encompass all aspects of the printing and it even includes – mobile, creatives, design, whole bunch of different areas, so 'Graph Expo' is very unique when it comes to that.
We have two models running 80 and 90 pages per minute, all the way up to 13 by 19,2 paper all the way up to 360 GSM. So, we can run heavy stocks – synthetic medias, color medias, transparent medias; some really great new exciting features of our product.
It's a very fast system with very easy way to produce a lot of soft signage, as well as fashion apparel and even promotional products with this product line.
Actually, Chicago is the center. In the United States the biggest concentration of printing organizations and creatives are located in the four state areas around Chicago. So, you've got The Greatest Chicago area, Northern Milwaukee, Ohio, Indiana, even going up to Wisconsin, Minnesota. This is a very 'key' area for printers, so a lot of them can drive. We've been here in Chicago for 20 years, but not forever, as you well know. It's time for us to take a look at Orlando. We want to move to Orlando, for two purposes – first of all, this is more than just a U.S. show. 'Graph Expo' draws people from South America. The South American market continues to be a very important market, which includes Central American Mexico. So, we go down to Orlando – that allows us to draw a lot more people in a high-growth area for printing. We see Orlando as being a 'key gateway city' for us to attract so many of the people from the South America. The other part of it is – even though Chicago is a great place, we'll be back here in 2017, for our big print show, but we think it's time to move it around and try to see some other types of printers that don't get to Chicago.
The trade show business and the fair business is definitely a reflection of the industry and the economy. The good news is that in the United States our economy is a little bit steadier than it is in Europe and other parts of the World. The bad news is in the printing industry worldwide, certainly in developed areas like Europe, like the U.S. and even Japan, we struggle a little bit, where growth, if at all, is only a couple of percentage points. It's the other markets where it grows, so the fairs in this country, as it relates to the printing industry, struggle a little bit, but overall economy allows us to do a fairly well.
Every four years we have a show called 'Print', where we try to focus more on the European and the Asian markets every 4th year, where our 'Graph Expo' show is entitled 'Print' and it is one of the international shows. When it comes to the other three years, it tends to be more of an 'America' show. The Asian and the European markets are very important to us and we do have delegations from over 50 countries here for this show, but the fact is the lion's share of these people come from North America and South America, for this event.
We have over 50 co-located industry events at this fair, whether it's User groups, Annual meetings for things like The Imaging Networking Group, The International Newspaper Group; we have lots of different organizations that place their annual meeting or events here to coincide with this event.
What are we doing to help women? Not just be the worker bees, but to actually start and run businesses, so that's the thought I'll leave you with. Now, let's turn to what everyone's been waiting for – who will be 'The Girlie' this year? I'd like to introduce you to our 24-Team Girlie. Pat McGrew, would you come stand right here?
'Arifiq' is a cloud-based software for self-service estimating that we offer to printers all over the world. I'm the CEO, a 100% right now, but I like being a part of the weekly meetings our programmers have and listening and putting in the info from our customers' day-to-day job. So, we don't lose that thing into the programming.
So, this person has been in marketing, they have been in sales, they educate, they help the industry grow, they have been in the industry for some time, they are not a newbie by any chance stretching the imagination, but you would never know that from all the energy that is constantly exuding from 'The 2015 Girlie'.
I'm a system developer and I also have been the CEO for a family owned printing house and that's where we got this idea, because we have been through the pain ourselves and saw the time and the costs and everything that we required from the customers, just to give them the price. So we've really lived through this pain and found the solution. We see that trend that they want to be able to order custom print online as well and get the price for that as quick, as you do with web-to-print shops. And with 'Arifiq' you can do that custom print – you can type in any kind of print you want to produce and get quote, just in a minute.
I'm just going to leave it there, because if I say too much more, it starts to become too obvious and the other thing is that, as soon as I say the name you're all going to go: "Oh, well, of course."
It's very accurate. We go down and do real quotes and we have algorithms that do the calculations, so we have the same accuracy as you do with your own printing estimating system. You are in charge of the pricing. You can adjust the pricing just as you want with doing it online with your own 'Login'. You can always correct or adjust pricing, so you know that you are in the right span.
So, "Oh, well, of course Cary", please come up. Cary Sherburne, who we all know as 'WhatTheyThink', but has also been with 'Highcon', 'Xerox' and 'Indigo' and has a wealth of knowledge, please accept your crown as 'The 2015 Girlie'.
Thank you, what an honor! You know, I can quite do the 'tiara thing', as well as Amy Farrah Fowler: "Oh, oh, a tiara!"
"Is that okay? Is that Amy Farrah Fowler?" That's it. Oh, I'm a Girlie.
In market prices you can do that, because you can play with the margins, if you as a sales rep do it. If the customer does the pricing you can't go in and affect it, but they will order from your website. If the sales rep does it, he can play with margins to adjust prices importing for the market.
Yes, this will not go in a van. Maybe I'll take a boat home. But really, it's such an honor and it's nice to see so many more women coming in to our industry and playing leadership roles, so thank you everybody, I really appreciate it.
I think that for smaller printers we can be the total solution for them. For bigger companies, we integrate with the existing systems and add value through that. It depends on the customers that we have. It doesn't require us anything, we do it with APIs. From the front-end we have open APIs and for the back-end we adjust to the systems that they want to integrate with. So, we do custom jobs for the back-end integration often and we hope that it will change the way print is presented and that it is an option for buyers of media in a better way – that we adjust to how we buy other things online today. John's Company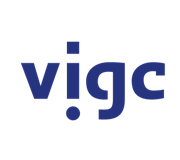 Vigc Company John's Company John's Company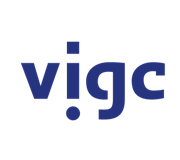 Vigc Company John's Company John's Company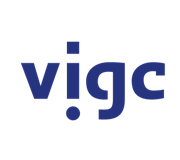 Vigc Company John's Company