Please welcome CEO Heidi Graff from RR Print. RR Print is a Scandinavian distributor of printing equipment and consumables. Heidi Graff explains why both producers and customers should appreciate local representation…
There is a heavy competition in this industry. I don't think that there is any industry, where there is no heavy competition, but if you know your market and you know the need of your customer, and you can satisfy this need; you are a good partner for your customer and we are the extended purchasing arm of many of our customers. They give us an assignment and say: "I need this for my machinery, or for my plant. Can you help me find it? Can you help find the solution for this problem?" If you are able to find the solutions and help your customer, then of course there is a need for it.
We have four legs in our company. We supply products to the label printers in the Scandinavian countries; we supply products to the Newspaper Industry and the Magazine Printing Industry to packaging printers, the commercial offset printers… So, everybody that you are contacting to have something printed – we supply them.
For instance, on the label market we have a large range of the printing inks – for the Newspapers markets, we do a lot of stitching wire, and different kinds of chemicals you use in the printing process, stackers and palletizing robots, we supply that to the Newspapers market and to the magazine printers, but later on use that in the label industry. So, there is different products for each leg in the industry.
It's extremely important for us to have our own warehouse. That means that we can bring the products day-to-day to our customers and faster if it's important – there is a lot of emergencies in this industry. Yesterday evening while I was at home eating dinner, about half past 7, had telephone call and there was a customer saying: "Oh, I ran out of something, can you please come?", and of course they could.
The majority of our products go directly from the producers in Europe to the customers. That's the big bulk of what we sell, but the warehouse is extremely important to supply day-to-day.
We represent machinery and consumables that will be printing inks from International producers from Europe, like Pulse from the U.K. We represent post press equipment which is like, Rima system in Germany that does stackers that will stack the products once they're printed and folded. That will be blankets that we use in the Printing Press to transfer the Ink to the paper. Also sort of different things you use in the printing industry to produce labels, books, magazines, newspapers, packaging, that sort of things.
We know that The Packaging and Labels are there and they will continue to be there in the future. We also see that the circulation on magazines and newspapers dropped dramatically, so there is much less paper used in our countries. We know in other parts of the World, the circulations are growing, but in Europe, specifically in Scandinavia that's not the case. So, we can see that is important to have more legs in the industry. It's very important that we as an agent here know the industry, know each customer, know each printing house, so we know what kind of needs they have. So, we are the link between the World and the Scandinavian printers.
Digital is a growing part of the industry, for our market. We supply the Memjet technology, by the company Colordyne in the U.S. That's water-based Ink-Jet label printing systems, printing machines. And that is also kind of the machinery that you can take this Ink-Jet printer and mount it onto an existing press – so you have your old Reel Handling System, your Register Control System and then you mount a digital press on top of your press, so you have a… That's cool equipment, so you can do that. And that also means that we have to stock different types of products, Ink-Jet dye, water-based dye – to supply this type of industry. So, the Colordyne is an important corperation and important partner for us. Also we trust this water-based technology, these water-based Ink-Jetters. That's a good fit for the future.
By the look of it, the customer gets the same, because water-based Memjet or Ink-Jet technology has the appearance of FlexoPrint. So, a lot of printers take these samples that Ink-Jet printed and say: "Wow, that's the best I've seen!" If you do long runs, conventional Flexo Printing is still better, but there is much more change over time in the conventional printing. So, digital is for smaller jobs; jobs where you have to have some variations, it's really important, too. But there is a market for the conventional and there is a market for the digital. But, the digital is growing fast.
There is nothing that is easy in this industry I'd say, but we are attractive to the market as a distributer and agent in Scandinavia, because we have the skills we have and we have the knowledge to the Market. So, there is a lot of International producers who are asking us to represent them and help them penetrate the Market. So, we spend quite a lot of time to say 'no' to people and we are very spoiled; so we like to pick kind of products that we think, will fit our market and fit our customers. We think there is lots of World Champions on the market. There is somebody that's really, really good at chemistry for the Printing Press and there is somebody really good at making Opaque Whites for labels, or somebody that's really good at making palletizing robots, but they are not World Champions; everybody is not good at the same thing, so we need to pick the best products from the different suppliers and put that into a package that we can supply to our customers. Absolutely – Top of the line.
That's building it right now on you, because we think that, like I've said before, that there is lots of World Champions, and we would like to take some of these products from each, some of the Top products from the different suppliers and bring them to the market under our own label. Bringing the best products to the market – that's essential.
The selling point is the knowledge, I think. The knowledge is extremely important; we all in this company have strong technical backgrounds, so we know the problems that are out there. So by that, we find the right package and the right solutions for them.
We have many legs in the industry, we move in the different legs of this industry, that's also very unusual. So, we have knowledge from each industry and we can transfer this knowledge from label printers to commercial Heatset printers and the other way around, so that's transfer of knowledge. Also in our relationship with the International manufacturers this is really important.
We had a customer with the brand new UV Flexo machine, really top of the line machine and they've had extreme problems making this run. They printed on metalized foil and they were making wrap around labels for breweries and when they used an Opaque White on this metalized foil, it cured too fast so there was a lot of tension in the foil. It made curling and it made it impossible to run at full speed, at the breweries. And with this specific customer, we go in and offer another type of Opaque White, that cures much slower than the one they were using, and by curing slower it doesn't create this tension in the metalized foil, so there is no curling, there is no tension and everything is fine. That's the kind of things that we like to solve. That's the line of problems that we normally work with. Our aim is to make our customers produce better and have a high performance on machines, so transfer of knowledge is so important.
Everybody knows it is very expensive to produce in Denmark and then we need to produce smarter. If we can increase the machine speed just by 10%, there is a lot of winning in that and keeping the jobs in Denmark is also very important, absolutely.
I think that there is no doubt that the industry is going more and more Digital. We can see that everywhere. I still think that for many years we will have printed stuff that will be labels and packaging, because it's very difficult to see that we shouldn't have labels on the bottles and the seals in the supermarket and we need to be able to have some packaging to wrap around the products. In our industry, I think the most important thing that we have is to be able to follow the market and help the customer see what's important for them to know and offer them solutions, so they can stay in the industry and stay alive.
The best advice I think, I could give you is – You should sit down and close the eyes and imagine what he would need 10 years from now. What would be out in the World 10 years from now and then move in that direction. So, if you think there will be lots of newspapers in 10 years from now, then you should move in that direction; if you think labels and more personal printed items are the future, then that's the way you should move. I think there is still room for both, but it's a matter where you want to be in the next 10 years or in the future; where do you think the market is and then follow that. If you just sit and don't do anything, if you sit and wait – then you're lost in the game, I think. John's Company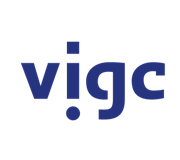 Vigc Company John's Company John's Company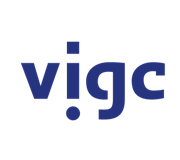 Vigc Company John's Company John's Company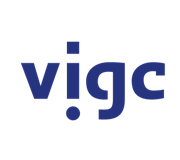 Vigc Company John's Company