Inkish TV are visiting the Berlin printing house Laserline, one of the biggest online printers in Germany. This episode gives you an inside in the succesful printing house in Berlin, that with more than 200 people employed are serving a wide range of printed products.
The question is – is it good if every company has the full range of machinery? The gateway to the future is more that we have to do cooperations in the print industry. The customer has to be in the center of all of our efforts. The money is in the center of all of our efforts and of course, we have to earn money, that's right, but it's not the only thing in life.
Laserline is an online printer in Berlin. The biggest in Berlin and in Brandenburg. My name is Julia Baehr. I work in the marketing department. I take care of how Laserline is perceived, the adverts, the image. This is the headquarter of Laserline. We also have a production facility in Reinickendorf and an office in Bremen.
My name is Christian Luther. I'm the Commercial Director of Laserline. I'm responsible for human resources, for finance, for the maintenance of the buildings and for every of these questions.
A heartly welcome! This is our reception. We are on our way to the Support Center.
I think we have the widest range of products of all companies who are dealing online with print products in Germany and maybe in Europe.
This is our Show Room.
We have about 20 or 25 million different choices the customer have when he is in an online store. We have to have a unique selling proposition for our customers. One of them is the good service we are offering to our customers, because this is not quite usual in the online marketing companies – usually they have cheap prices, but a low level of service. We have very, very wide range of products. This is what we try to give as a benefit to our customers. A customer will find many products in Laserline, instead of looking for different companies to produce them.
Welcome in our digital print department. Back there we have our big digital printing machines.
We have three locations – one in Bremen, and two here in Berlin. This one here is the biggest and we have the offset production on another site. The company was founded in 1997, but the history is 10 years longer. We were founded in 1987, as an advertisement and a pre-press agency and after 10 years, when we have been customers to the printing industry, we decided to cut off this part of the business, because most of the people are dealing with these products to make graphic design or to make advertisement. They are our customers now, so we are just delivering the goods to them. We've decided to buy our first printing machine and since 1997, we are printers and we have developed very well in the last 15 years. We are now one of the biggest printers here in Berlin and in Germany.
We are currently about 220 employees.
I think this is what every print company does – it's to put ink on paper. This is not a wonder and it's a very old technology, from Gutenberg's time in the Middle Ages. What we have different here is not only the quality. The quality is especially in the service, which we can give the customer to make his product not only a product, but to make it a project for us.
Once we had a customer who brought sand from Australia – you know this typically red sand from Australia – and he wanted to produce maybe a brochure that was the exact same color as the sand.
Every customer is dealt with in a different way, because we are making telephone calls to him, we are giving him advices on how to deal with the print data and of course, we are offering a lot of services.
I honestly don't know how this went, but of course it is possible to work with the design to get a result as close as possible to the red sand color. We try to help our customers with these kinds of things. I have been with Laserline for several years, though in different departments. Right now, I am in Customer Service. Here we have the entire contact to our customers, whether it's per phone, per e-mail or even in person – everything that is needed by our customers. We offer our customers a direct contact and service, since we clearly sense that most customers like this approach. Honestly, this is also what makes our job really great and also more fun. If we only had customers from the webshop, I believe that would be rather boring. We can give good advices on choice of paper, how to create the product and when they come here, they can even touch a book or just a small business card. The direct contact and exchange with customers are important – also for our customers, they really appreciate it. Whether it is gold or pantone colors, we can produce it! We can even change an order placed online, if needed. Sometimes we are even able to help customers who need to get the job done faster. If we talk to each other in time, we can make many changes. For instance, we can print 1000 instead of 500 business cards. No problem. The whole team here is formally trained digital media designers and this is important, since customers not only ask: "When is my job done?", but also ask: "How should I create my data?" or "Why do I get this error?" Also questions are asked about i.e. bleed, or: "How do I embed a font in my document?", but also more difficult questions, like: "How should I set my overprint? What do I do with special colors? Can I print with Gold? Can you die cut a product to my requirements?" And so on. And we of course must be able to answer all of these.
We are offering a lot of services like, our loyalty program. This is one part, but also some other things like our ecological commitment, which is not given in the same way as in the very big companies like 'Flyeralarm' or 'Simpress', or the other ones who are on the market all the time like we are, but they have different ways of marketing.
Print & More is our bonus program for our customers. Our customers can collect points with their purchases that can be exchanged to products, e.g. Apple products or gift cards. Points can even be exchanged to discounts for the next print job. This is a customer loyalty program, so we can tie our customers to Laserline, which is something that other online printers not yet offer. We introduced Print & More in 2002, inspired by some of the big companies outside the print industry, for instance airliners where you collect miles. If I frequently buy business cards – and when I have bought enough, I can use my points for maybe an iPhone.
When we founded the online shop in maybe 2002 or 2003, we were one of the very first ones in Germany to do so and Flyeralarm was maybe at the same time also. This time nobody even knew that, this e-commerce print would develop in such a strong way, not only in Germany, in all the European markets, in the U.S. and everywhere. And of course, it is clear that if you have more than one child for example, every child will go his very own way in his life, and this is the same with the printing companies to try to get a new kind of business in this time. We are a hybrid solution of classical printers and online printers. We prefer today the expression to be an E-commerce Print Company. This is the modern expression to this, because it all started with web-to-print, but this is not our business, because web-to-print means you have 10 plates for different printing products and the customers, usually the small companies or home offices can go into their web browser and they can produce from web to the company, the products they want. But today, it is all in online stores. It's a lot more than only a web-to-print. E-commerce print means to have a whole model of making business with online solutions. We are classical print company there, as well. If a customer walks in here, he can ask us for any product and we will make the product for him. We will make him an offer and he can ask for the product, but usually about 80-85% of all of our orders are made by the online store. We have one special focus on Berlin and the region of Berlin. We are working there as a classical print company, so a lot of customers here are bound to us, not only by online media, but also by personal contacts, by a lot of networking we are doing. We are a sponsor of a lot of sports events and so we have a lot of customers in this region, which does not depend on the online store in a whole. The people who are we working with are in Germany – our focus in national and not international, like some other of the big companies. We are focused on Germany, as a national market. Of course, this is the business, which is only given by the online store. When you look into our online shop, you will see the that prices are competitive, but they are not the lowest on the market. There are maybe 7 big printing factories in Germany. They are working with a very high revenue. This is not our market. They are differentiating in the prices only. The products are very similar, the prices are very low, and they will try to drive the prices even lower in the future. This is part of competition we are not in, because we offer a lot of products and it's right that this means our production is a bit more expensive than the big companies who have very clear production lines, they are making very small number of products, a very easy kind of production. I wouldn't say the quality is low, but we try harder to give the customer a better quality, because we are working individually with the product and individually with the customer to reach his demands in service and in product quality. And this is not what the big factories want to do and it's not what they do, because we are just now in a market where some of our competitors are 10 times or 50 times as big as we are in the number of revenue and this is not our field of competition.
We wouldn't be standing here if it wouldn't be working, to answer your first question. You see, the print industry, especially in Germany is in a long-lasting and a big change. Because when I've started 15 years ago, we had about 15000 print companies in Germany, most of them small ones with about 15-20 employees maybe, family businesses and now we have about 8000 or 9000 in Germany, but only maybe 1500 or 2000 of them are selling their products via online shops. The business model I was referring to, E-commerce print is not in the majority of the companies, but only in a small number. In this small number, there are two different markets. It's the big market of the printing factories, names everyone knows like Flyeralarm for example, and these companies are playing another game in another field and it's not what we do. So, our customers are very loyal and they are demanding for a high level of service, and of course we can offer this to them because we are organized in a different way.
We also often get questions, whether it is possible to change something. For instance data. Maybe they have discovered an error. If the job hasn't been developed on the plates or already is in the printing machine, we take out the job and allow the customer to deliver new files. Of course, we can't help our customers if the job is already in the printing machine. This happens quite often. The most frequently asked questions from customers would be about delivery: "When is my job finished? When can I pick up my job?" Our customers can see this online, however a lot of them still like to call and ask. Maybe they have missed this in our order information, but we can quickly give an answer by telephone.
I think this very hard price competition in the market will, I'm afraid, shrink the number of companies in the future even more than we have seen this in the past. This is not only for the very, very small companies, because the print industry is an industry with 80% or so, where the companies are very small. There are only few big players, but even the very few big players are in such a hard price competition that I'm afraid not all of them will have the chance to do so in the next 10, 15 or 20 years. There will be shrinking number of competitors to us. We have to look for our niche. We cannot differentiate for being very big – a company like Flyeralarm who makes about 250 or 300 million euros revenue each year is not the same as what we do. We have to find our niche and I think this is our way to be successful. We had a very big investment in 2012, where we found the new production site here in Berlin, apart from the site where we are at just now. Investment in offset press or in digital press will not be before maybe 2017 or 2018, because we have very new machines with very high quality, so there is no need to do it now, but of course we have to ask questions about – what will the future be? The future in my opinion, and of course this might be different from the opinion of Mr. Bucher, who is the owner of the company here, or maybe of my colleague who is a Head of Production, I think it's not  investment in machinery which the gateway to the future. It is more about finding other companies to make cooperations in the print industry, because we have a lot of machines in the market. I think there are so many systems in the market and of course the big players in the field of machine construction, industry like Heidelberg, or KBA, or Kodak, or the other ones in digital print, of course want to sell more machines. This is quite usual, it's their business, but the question is – is it good if every company has the full range of machinery? In my opinion, this is not a very good solution, because you can of course build some more houses or stores and you can put machines inside, but I think this is the solution to the competition problems in the print industry. It's to make solution for the customer. Machine is just a piece of heavy metal and that's it.
There would be one advice, this is very old school of course, but maybe it's a bit forgotten now in our times. And really, it sounds a bit crazy when I say so, but the customer has to be in the center of all of our efforts. In many talks I have in the industry, I usually found that money is in the center of all efforts. Of course, we have to earn money, that's right, but it's not the only thing in life. The customer is much more important for us than to have a short range of money, as you don't know if maybe in 2 years, you will be thrown away from the market. I think this way of thinking in the last decade is a bit sick, in my opinion. John's Company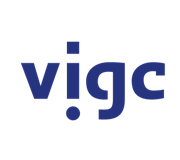 Vigc Company John's Company John's Company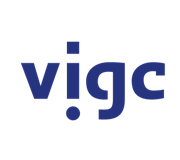 Vigc Company John's Company John's Company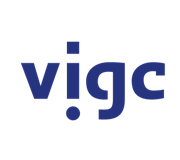 Vigc Company John's Company