The Chinese printing industry can't be underestimated in its impact on the global printing industry. We spoke to some of the Chinese exhibitors at the recent Gulf Print & Pack 2015.
I think the packaging industry is going up because there is more and more products, that needs to be packed, in the market.
There is lots of competition now, in the market.
In China I think in the past 10 years, printing it's increased very quickly because as our economic development has increased, our local domestic markets – and also export.
We come to Dubai to show our machines, because this machine is a high-speed machine. Now China improved a lot and the Chinese machines has also improved a lot. So, we show our machines here. And I want to think – more customers.
We've been here several times already. We would like to find more customers from the Gulf area, from Gulf countries, the GCC countries. We've got some orders and it's just a beginning in this area.
For now, we have attended the fairs in Dubai, also in this year we attend another. In this year we will do a lot of fairs and also, otherwise in Alibaba, Made In China, a lot of B2B platform.
My name is Lynette Lee and I'm the Sales Department Supervisor. We do the International Sales. Our company occupies more than 10. 000 square meters in South China, located in Guangzhou. We have employees, more than 100 people, by now. But we are growing bigger and bigger in the future. We make plastic bags and paper bags for food, for coffee and we make the shrink sleeves for the drinks, for the cosmetics, something for the daily necessaries.
My name is Helen, I'm the translator. The company is Yanghang Printing Company. We are based in Chaozhou, Guangdong province in China.
Chaozhou… Chaozhou…
Our product is for the packing, ready-made packing for the food industry area. Mostly we are doing ready-made bags, packing for the food and the drinks items including all kind of plastic materials.
My name is Cecilia, English name is Cecilia and Chinese name is Mindan Zhao.  My profession is Sales Manager. Our company manufactures machines, a lot of solutions for packaging machines. Shrink wrapping machines, side sealing and the air sealer and the sleeve sealer. I work as the sales in this company. I've already worked seven years; this is my 7th year in this company.
There's a lot of competition now in the market but we are confident, we have the best product and we offer our service to the guests of the best, quality product.
Actually, for packaging machines, I think the sale is growing, because now, labor costs in China, they are up. It's different than before – now in China, domestic market is also very good. The labor cost is higher and higher and a lot of companies and factories choose to buy machines and fully-automatic packaging machines. So the machines, I think, are very good, yeah.
My name is Wang, from China. My profession is all kinds of fancy paper. It's normally for printing and the packaging, used now widely for books cover, like that. Our company has three factories, totally about nearly 1. 000 workers. Normally it's for books and also for some greeting cards, writing cards like this. I come here to sell our products to Middle East because for Middle East, normally fancy paper is imported from European and American, now I hope to can import more from China, from us. In China I think in the past 10 years, printing is increased very quickly and because as our economic development is increased, our local, our domestic markets and also exporters.
Working time for the office workers, it's normally 8 hours. For the workers in the factory, it's normally 10 hours, sometimes even a bit more; it depends on the production. For the common workers the salary is almost Yuan 2. 000–3. 000. Sometimes we get higher, if we work harder and if your position is higher – the salary is higher, maybe sometimes it's more than 5. 000.
I think… Not in China, this problem. I think in India or another… A lot of countries have such problems. Because you know every country has its lifestyle, because we are Chinese. Actually for the salary, in our company for each employee, they increase every year. They are very satisfied working in our factory and for the employees noise are very silent. Every year in our company, we have a bonus. And at the end of the year, a Chinese New Year, we also send; the company also sends us gifts, a lot of things. And for the salary every year, at least 10% rising, yes.
I think the packaging industry is going up, because there is more and more products need to pack in, in the market. Such as the drinks, we drink every day. So the need is a lot.
Yeah, we will definitely follow to our Government. Yeah – and we will be part of that plan.
I think it's a seller's question about this. But in fact in China, the workers, they had some problems before this, but the Government is pursuing that and increase it and changes it. I think Government has step-by-step, as a working labor and the payment is increasing quickly, yeah.
We are using more and more environmental materials and the new technology is very important. We also have customers from Europe. They also purchase from us, so they accept about our product. For the printing industry, everybody knows, it brings a lot of pollution. And what we are trying to do is use our environmental materials and also protect the environment and save our nature. This is an international change and is also our goal in the future.
I think because with the economic development. For us we need to be more International, so we need to accept international standard, so we will improve step-by-step and make us to meet the requirement of the European and American, yeah.
Now, we are using the… Our machines, is international, we purchased them from abroad. And the materials also, as well as our environmental materials. Yeah, trying to save a nature and protect the environment. Our machines are from Italy.
China machine!
Yeah, fast speed John's Company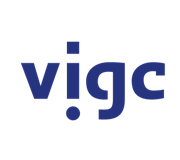 Vigc Company John's Company John's Company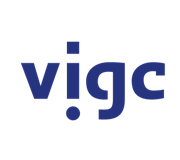 Vigc Company John's Company John's Company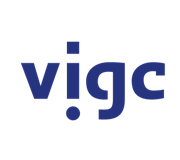 Vigc Company John's Company