At DRUPA 2016 we found this VERY interesting booth, representing Imaging Solutions from Switzerland. The company produce equipment for making stunning photo products and lay flat photo books. We got an interview with Andrzey Heeb. He was Head of Marketing and Communication while we spoke to him at DRUPA. Today he has got a new job, but that doesn't change that Imaging Solution produces GREAT products. Take a look and listen. Now marketing has been taken over by Bettina Stillich.
0:01    We have so many pictures being taken today, so the potential to bring these billions of pictures into print service, into print products, this is amazing.
0:22    We've seen lots of interesting companies at Drupa. One that caught our eye was Imaging Solutions.
0:28    They specialize in modular systems for the production of LayFlat photobooks and other premium print-on-demand products.
0:34    We're a print finishing provider, a special machine manufacturer. We're located in Zurich or near Zurich, in Regensdorf, that's in Switzerland. So, we are a pure Swiss company, and this is important for us to hold that up.
0:48    What are the conditions like for running a business in Switzerland?
0:52    It's very good, because, you know, as we said before as well in the discussion, in a way to place, a very modern good infrastructure, we are based in the middle of Europe. So, for us, it's pretty awesome to be located in Switzerland.
1:06    How old is Imaging Solutions?
1:09     Imaging Solutions is nearly 15 years old. We merged out of Gretak, and since 2002 we're on the market with these machines and with our innovative product.
1:22    What kind of equipment do you manufacture?
1:24    What we do is actually, we have industrial solutions for fully automatic LayFlat bookbinding production. That means the book work which you can see inside of that case in book is fully automatically being produced on this machine. So, from the roll, the printed rolls takes inside unwinder, cutting, creasing, folding, pressing, gluing, and out comes the ready LayFlat foldable block.
1:49    So this machine makes the fully finished product?
1:52    It's only the book block yet. So, the further finishing, three side trimming, case it in, joint forming on the side, that needs to be done in a later state, yes.
2:04    Do you also manufacture equipment for that?
2:07    No, we don't do that. We have partners which we work with which we recommend, but we are not doing these kinds of machines.
2:15    Can you explain what your slogan, ìGood design is good business' means?
2:19    We think that our LayFlat photo books which are on-demand products for our end consumers are really passion product, which means the end consumers producing such a product with his emotional feelings and experience he did on holiday or during such an event, for example. So, the pictures you have inside or his emotional feelings, and we think a very nice personal photo book with a nice design, good quality, this is exactly what we have up here. It's good business for our customers.
2:54    We presume that the digital printing revolution is not bad for your business?
2:58    No, absolutely not, because we are so open to any media, to any print, which is possible. So, that means our machines is printing digital media. As we have here, Felix Schoeller, e-fold the paper, being pressed on an Indigo press. This runs perfectly, and we were happy to be part of that, as well.
3:19    It's now easier than ever before to take pictures with your smartphone. Do you think that this market has big potential?
3:23    It's easier to take pictures today, but it's still very hard to bring these pictures into a very nice printed end product. So, we think that the format should be changed to attract the individual generations, which means today we have the generation set, so they are not ordering any photo books at the moment because the process is too long. So, they're going to order only via smart phones because they're digital native. So, we have also machines attracting that new generation.
3:52    Do you have any plans of scaling into the mass production area?
3:56    Yes. With the discussion we just had before about this booklet revolution, I think that goes in more mass production, easy picture-taking, easy order process, and the quality of this booklets is not so important. It's only about the image. If you look at Instagram pictures, they're somehow crazy, they're very uncomplicated, the quality is not important because you need to see the inner set. That goes more into the mass production because you order one, two, three or four booklets in one go. With here, on that machine, we stay on their own demands, one by one output, but also this is an industrial solution. That means if one customer orders 10 books, it's ready to go on that machine, as well.
4:40    How fast is this machine?
4:43    We are producing around 200 books an hour on that machine. That's an average on 60 pages.
4:49    And the operational costs?
4:52    Our operational costs are pretty low, because the only thing which you need here is actually the glue which is delivered by Imaging Solutions. You need to have the operator, and of course, also some technical service personnel. But then, the machine runs. You need to do service, you need to the maintenance. That's it. So, these machines are really made for twenty-four seven industrial production.
5:17    Any last advice for potential customers?
5:20    I think the printing industry is now just starting again by ñ we have so many pictures being taken today, so the potential to bring these billions of pictures into print service, into print products, this is amazing, and we should grab that potential and see that we can bring these images, these beautiful images into beautiful design products in the end. John's Company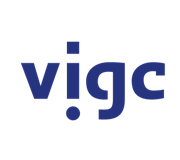 Vigc Company John's Company John's Company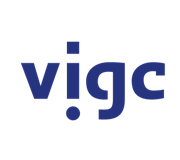 Vigc Company John's Company John's Company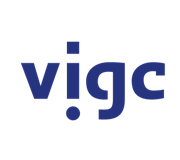 Vigc Company John's Company