A couple of months ago INKISH.TV was invited to Trondheim to participate in the annual meeting arranged by the Norwegian Federation of Printers. The event was a three day event, combining professional and social activities. Speakers from all over Norway came and made the days extremely interesting. On the second day we were also invited to see a great packaging printer 'Eskefabrikken' which was a stunning experience. The speakers were well prepared and we believe that the leaders of the industry took inspiration with them, back home.
1:21     Itís a really great show you have put up here.
1:24     Thank you. We are happy with the program. I also feel that participants enjoy it and they find something they can use when they come home. Thatís important.
1:38     I can also see that you have been updating your Facebook page during the day.
1:42     Yes, during the shows. I think itís important for members of our association that couldnít be here to see that itís going on and just short stories about it.
2:18     We are here at the Annual Meeting in Trondheim and weíve just heard the Norwegian industry telling about the financial development in Norway.
2:26     Yes.
2:27     How does that influence sales of Visutechís product in Norway?
2:31     Well, I think for the business itself itís good, because the Norwegian croner will still be weak, but that means it will also be more expensive to import printed material from other countries; more production will be here, and for us I think the fact of this would be that the industry will look at further investments, as well.
3:05     I think that if you look at the Drupa post, HP and the Visutech have had a very good year so far.
3:12     Definitely, for us it has been the all-time high.
3:33     Iím a former printer, and now Iím the Production Manager at Merkur Grafisk in Oslo.
3:40     So, you are taking care of the production?
3:43     Yeah.
3:44     And how is business?
3:45     Offset printing is a bit down in Norway at the moment, and we have a rising amount of digital print.
3:53     So, you have both, offset and digital?
3:54     Yeah, both.
3:55     Is digital just sky-rocketing?
3:58     No, not sky-rocketing, but slightly up.
4:01     Okay. Did you hear the presentation from Norwegian industry here?
4:05     Yeah.
4:08     Can you relate that to your business?
4:10     Yeah, I can relate, because we get more jobs back home, because of the ground.
4:16     And that is, of course, good because people donít have to import from other countries?
4:19     Yeah, itís very good for us. We have a lot of competition from the lower-cost countries.
4:44     You are here at the Annual Meeting in Trondheim?
4:47     Yes.
4:48     Are you a supplier, or a visitor, or what are you?
4:50     Well, Iím actually both. Iím a member and supplier to most of the other members.
4:58     What does your company do?
5:00     We print envelops and we sell them to other printers. Because we have special machines, we do it a little bit cheaper and better, hopefully. So, the other customers can then sell it again to their customers.
5:17     You mentioned cheaper ñ is the price most important thing when you sell envelopes?
5:22     Unfortunately, yes.
5:24     So, how do you make sure to make money?
5:26     Well, we try to do it in a more efficient and better way than other competitors.
5:31     Are you successful with that?
5:33     Well, sometimes yes.
5:34     Sometimes yes, thatís great. So, what do you think of today?
5:37     Well, itís been a great day so far and Iím looking forward to the next session now. Itís always great in these meetings.
5:43     What about Nils Petter from Nordskar, what do you think of his embraced finger?
5:50      He made us all a little bit embarrassed and I think he deserved that, so itís very useful to get these inside facts pushed down our throats again.
6:03     So, that was like a speech that gave you an inspiration to go home and work on your own marketing?
6:09     Yes, actually.
6:10     So, will you do it?
6:11     I will, and I noticed three simple rules that he gave us, and I will follow them.
6:39     Tore, you are a member of honor, of the organization?
6:44     Yes, thatís right.
6:45     What kind of business did you do?
6:47     Well, I had a printing company and a publishing company, and I had internet company. I have a big company in Slovenia, too, so I have been in this business for 50 years.
7:06     I guess that with time a lot of things have changed since youíve started?
7:11     Yes, I can tell you that I did my first lessons in this business in 1963.
7:21     What do you think about this yearís meeting until now?
7:25     I think my time is over, I retired, so I am here for meeting old friends and yes, all colleagues.
7:54     You have a nice printed product in your hand?
7:56     Yes.
7:56     What kind of product is that you have?
7:57     It is a catalogue from a housing company Nordbohus.
8:01     And Nordbohus produces houses?
8:03     It is a huge supplier of houses based in Trondheim.
8:05     And Trykpartner is also located in Trondheim?
8:08     Trykpartner is located in Trondheim, yes.
8:12     Do you offer both litho and digital?
8:15     Yes, we are a printing company with 28 employees and our annual turnover is 60 million NOK (7.4 million USD).
8:22     Thatís quite good. And this is an amazing catalogue.
8:27     Yes, and we are quite proud of it.
8:29     And you didnít even know it was presented here at the event?
8:31     No, I didnít. It is a very nice reference.
8:35     I believe it is important for the printing industry to become better in showing to our customers what we are capable of.
8:42     Yes, indeed.
8:43     Are you good at it?
8:45     Yes, I believe so. We are very good at inviting our customers, do a guided tour and show the broad range of products that we can offer.
8:52     So, you present your 25 meters long printing machine?
8:54     No, that isnít so importantÖ We mostly donít speak about it, but of course, if a client wishes to know more, we tell them.
9:00     Are you primarily local supplier or do you operate all over Norway?
9:05     No, we are a local printing company, primarily delivering in Trondheim John's Company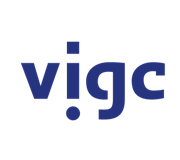 Vigc Company John's Company John's Company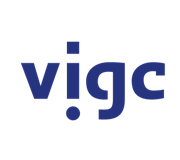 Vigc Company John's Company John's Company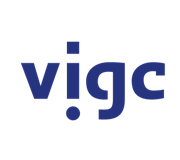 Vigc Company John's Company