Andy Campbell must have one of the greatest work in the world. Working as Application and Innovation Manager for Ricoh Europe gives him the opportunity to think about applications and products that can support Ricoh's ever increasing number of customers to increase their profit. We met him at Sign&Print in Stockholm, where he share his views on market and future requirements.
0:05    At Sign & Print Stockholm, we spoke with Andy Campbell from Ricoh Europe.
0:10    He gave us some insight about their success, and we also talked about the latest trends in print.
0:14    So, I tend to work a lot with R&D on future products, but my main focus is on coming up with new value-added applications for the print industry to help our customers increase their margin. So, we're using all of the new capabilities on our products with the white toner and the clear toner and the neon, and also on a wide range of media.
0:37    So, we also like to push the boundaries of the technology, as well. So, some of the stuff we do is right on the limitations of the machine, but also that means that we're understanding what's going to be needed for the next future product, perhaps. So, although at the moment, we're very much looking into decorative effects, so metallic foils, printing on top of foils, enhancing using whites. So, that's really where there's a lot of interest in the market at the moment.
1:04    Are you able to print these effects directly with your machines?
1:07    Yes. Sometimes, if it's just the white, that's straight from our machine. But, for the metallic foils, we use a finishing equipment from one of our partner companies to help us create that effect. So, we also then as a business, we have a customer experience center in UK, and we evaluate partner products there. So, what we do is we do that in advance, and then we can inform our customers at the most efficient, productive way of actually creating the effects. So, rather than just tell them, we actually educate them as well.
1:40    When did Ricoh go into production print?
1:43    We announced the first product in 2008, at Drupa 2008. I think the first machine was installed in 2009. So, we had zero customer base really in 2009 to where we are now. In 2017, we're number one in our sector in most countries in Europe. So, that's an enormous growth.
2:06    Doesn't that put a huge requirement on future developments?
2:08    Yes, you've obviously got to stay at number one. It's quite challenging, for we've invested heavily in our customer experience center in Telford, England. It's embedded in our factory, and really what that is about is gaining knowledge. So, we actually run all of our software, all of our machines in-house, and our Japanese design engineers work in there as well. So, they're also coming from Japan, which means that we understand our products very well. We're really trying to live in the customer's shoes. So, if we understand the products better, we can then actually design better products in the future. So, we're designing on our success all the time.
2:44    So, originally when it's for the products to first launch, they are very much focused, the design was all done in Japan, and then the product was just launched. And, that's now flipped on its head, so we have a customer experience center in Telford, where we gain a lot of this knowledge for that. That model has been successful, so they're now rolling. There's one in Japan, there's one in the Far East in Singapore, and there's now one opening up in America. So, that means then that we're getting knowledge from all the geographic regions, and feeding that back into R&D.
3:10    What are the latest trends in print right now?
3:14    Well, I think the decorative effects and using specialist toners and inks is obviously where there's a big focus, because it's adding value to the product. And, what we're trying to do is focus out on those areas really that make more margin for our customers, as well. But the other key thing is, as well it's about not just about the quality of the product, but it's the productivity of the engine. So, you could have the best quality engine, but if it doesn't run all day, then that's not so good for your business. So, we're always measuring our own productivity, making sure that the customers have the best platform to produce their products on.
3:48    You have a world premiere here at Sign & Print?
3:51    We're actually preparing the 5200. This is an update of the 5100 series. So, they've improved paper handling, they've increased the paper specification now. It's now showing the in-line Plockmatic Book Maker, which wasn't available on the previous generation, and it's also capable of doing full bleed prints against alleged printing, as well.
4:14    We previously talked about how you develop new products through customer service experience. Are these improvements a result of that?
4:18    Yes, absolutely. It trickles through, so we've based on customer feedback. This product has been enhanced, and we call it continuous improvement. It's sort of a Kaizen principle, so we're doing this all the time. John's Company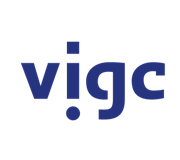 Vigc Company John's Company John's Company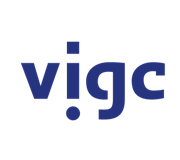 Vigc Company John's Company John's Company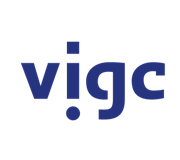 Vigc Company John's Company