Is she and her partners on a suicidal mission or why on earth have they invested in a bookbinding company. The new owner and CEO explain about respect for each others role in an organization. Jenny Holmén explains about her vision for how to a great ROI on her investment in AROS bookbindery. Her professional approach to become profitable we find inspiring and want to share this with you. We will make a follow up episode on AROS in a years time to see how Jenny and her team have succeeded in her progress of becoming bigger, better and even more profitable. Enjoy this – and maybe, just maybe – this could inspire how to make plans for your own business..
We will build this company with our heart. A good company that could make us all proud. I'm new in the printing industry. I'm not building companies in order to only build my bank account and I think that all industries have their own struggles. I would like to make profit, as well.
Yes, I'm new in the printing industry, or the graphic industry. I was the CEO for a company called 'Holger Andreasen' for 6 years and we sold advanced technical equipment for the industry, so it was quite different from this company.
In this past year, or the past 6 months, a lot of times I've had the question – why on Earth did we invest in a bookbinder, with my colleagues? We have 3 co-owners of the company and in that constellation we've tried to buy the company I was the CEO for, but they didn't want to sell. So, there we've had an option – okay, continue business as usual, or just start looking, and we started to look for other companies to buy. We had a wish list in order to find the right company and it had to be, of course, profitable, it had to be in a range of 100 km from Orebro where all three are living, and it had to be a company that needed our expertise in order to move to the next level. So, it didn't have to be a well-functioning company. On my personal wish list, I had a production company, because I used to work in real sales organization and I find it interesting to work with production.
'Aros Bokbinderi & Distribution' are doing the finishing part for the printing industry, so we put everything together. We are not connected to any printer, so we are a free company, in that way of speaking. I think that as an CEO, you build the companies, and company and organization structure are the same no matter what industry you are in. I didn't know the technical specifications for the former job I had – I couldn't sell an X-Ray equipment for instance, neither can I bind the book. I do know about organization and how to make things work together.
I think it's good not to have done this before and that something new comes in. It's been so little time, but I think in the future it will be good for someone else to come outside to see the business. Perhaps they will have a new vision that we haven't seen, so I think it's good.
At the moment, we have some sort of a business plan for the next 5 coming years, but with a lot of focus on the 2016, for obvious reasons. We have a lot of things on our 'To-Do' list for this year.
When we found this company, it kind of matched all our requirements. For sure it is an industry that was struggling and had some difficulties, but I don't see it realistic that everything should vanish from the Swedish market, and I think that all industries have their own struggles, so you just have to be really good at what you are doing and you have to kind of 'have your ear to the ground'.
We do have competition in Sweden, for sure, and there are other companies doing what we are doing. My job is, to say to you, that we are doing it better than everyone else.
I think that we have to be a partner to our customers, and we have to have deliveries that are 100%, both in quality and delivery times. In order to get the jobs, we have to be competitive in pricing, for sure.
This is the office of the Product Managers. I work in the corner – I don't have a corner office; I have a corner desk.
As for my former employer, I worked in the industry that is a male world with people born in the '40s. Do you know them? It is conservative and it is everything that I have heard about this industry, as well. I'm not scared by that. I think that in order for me to succeed with these personnel that are skilled and experienced in their field, I have to be non-procedural. I have to acknowledge that they know what they are doing in order to find the trust from them in that I know what I'm doing, and then together we build something.
I think it's easier for me as a woman to be who I am, because people don't expect me to be kind of 'box-in' like a man. I can be who I am and I can a bit choose, so it's less dangerous, they let the guard down a bit, but I can be sharp, when needed.
We are three co-owners that own one third of the company – Bo Sandberg is the Chairman of the Board and also the one with a long experience from running his own businesses, and we also have an external Board member that is going to be elected for this first Board Meeting we have in February, so for sure we will have an external part that has a long experience within the industry.
I'm not building companies in order to only build my bank account, that's not the drive in it for me. I want to build good things that are good for the people who work in it and that are good for the customers and contribute to society. And for sure, I would like to make profit, as well.
I think that my contribution as CEO for this company will be that implementing some sort of structure and leadership and kind of mapping up the road ahead. Organization is one of the main tasks this spring in order to define different roles and responsibilities and so forth, so everyone knows what they are expected to do. We also see that everything fits together, that we cover all areas.
We started actively in the company on the 1st of November, Carl and I, and I think that the customers are receiving this really well. We have been out visiting a lot of customers and Carl is out on a daily basis, and I think that almost every one of the customers has been positive and kind of glad to have a visit from a bookbinder, because that is not so common.
We had a personnel information, just before the Christmas break, trying to inform them on the plans we are now executing this spring.
I don't have any specifics as an employee, I'm a bookbinder. Everyone is a bookbinder here, and you are employed as a bookbinder. I do a little bit of everything – I started with a stitcher and then I'd do the big books in there, and then I'd also do the folding. For me it's fine, I like to be everywhere, so it's okay for me. I ask her before if it's okay and then it's okay to get it. I was away to buy some lubricant and it works fine I think. I just ask her if it's okay, and it's just the thing we need to have, we buy it, so it has to be like that.
If you talk to the personnel, they all have their own wish lists for investment to come, and how to prioritize the investments. We have a few ideas and a few gaps in what we can offer our customers that we are trying to fill, so that are the priorities.
We can perhaps move some machines from our sales, but not the big ones.
We are moving the whole company to new premises in order to get more space and to build the company the way we want to. How to put it, these facilities are not the most modern ones, so let's hope that we could get more facilities that will match our profile and the company that we want to build. In order to be successful, we have to have the personnel with us and they have to be as enthusiastic and passionate about this as I am. I think that a lot of them have been waiting for these changes for some time now. They all have things they want to improve, they want to move forward, they want to see some involvement, so it's not so hard to motivate them. I think that they have to be kind of educated in how to proceed with changes and how to work with them, but we do it together and we have project groups – one for the new premises and planning on the premises, and one group is working with the whole business system, so they are involved. I like them to contribute, take ownership and come with ideas and let me know when they don't think that my ideas are not the right ones, so it's okay to disagree, and then it's okay to have a discussion and then we come up with the right solution for us.
In short terms, we have to make this a structured company, so we have to manage our processes, we have to define how to work, we have to define who will make which work, we have to find some structural flow within the production, so it's a lot of kind of building work to do, so we start to build the foundation first. This is going to happen in the following 6 months. For sure, we have to be profitable during the whole process and we are profitable, so in that sense we are kind of different from the other binders in Sweden, or the other binders I know of, but I don't see anything threatening that at the moment.
No, we are not an investment company. We build for long-term and we will build this company with our heart in order to make it a good company that could make us all proud. The long-term criteria are to always put the customer first, so here it is shift of mind and if you do that, you always listen and you have your ears to the ground so that your customer needs are your lead stars, if you speak like that. We would like to make commitments that we are 100%, and we are 100% in lead time and in quality, so that is the long-term goal.
For me, one of the big changes in shifting from my former employer to this company, was that I was positively surprised over the personnel and over the loyalty and the commitment they have. I sat down and had separate meetings with everyone and without exception, everyone has lifted the companionship and the feeling they get from working here as one of the most positive things and I'm so glad for that.
I think you have to do it with your heart. You have to define your own values and what you stand for and you have to always focus on the customer, always focus on your own personnel, because they are the ones that are going to execute everything and they are the ones influencing whether you have a happy customer. I think you should always have fun, because if you have fun, everything else is so easy. We could for sure meet in a 1-year time. A lot of things will happen during this year, so it would be exciting to show you what we accomplished during this year. John's Company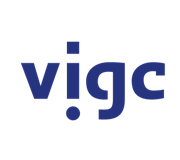 Vigc Company John's Company John's Company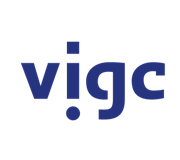 Vigc Company John's Company John's Company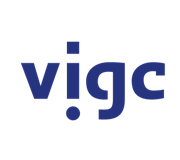 Vigc Company John's Company