Lawton Connect is Americas oldest consecutive family owned printing house, but that doesn't stop the company from being a great, modern and super optimistic printing company. With the first Print Champion (we have ever heard of) and double digit growth, this relative traditional printing company, seems to have found the formula. Watch it and we inspired.
We're the oldest commercial printer, continuous family-run commercial printer in the United States, fifth generation. Having a museum, a lot of the print buyers actually took printing in a shop, or printing in high school, so when they come in here it's kind of like a walk down memory lane form, and it gets them taken back in time and it's: ìOh, when I used to do thisÖî, and so it creates an emotional experience, and emotional connection, but the reason that we have the museum is we always want people to know where we came from. That helps them understand where are we going.
So, that's a map of the city of Orlando from 1926, it's a plat map, so it shows every single street, the addresses, who lived there and all that kind of jazz ñ it's a really cool artifact that we have.
From the way we receive files, to how we push files to the presses, into how quickly we can turn jobs when a customer maybe uploads a file today, that they see approved within 15-20 minutes, and then once they approve it, it's right back on the press. So, technology is our friend. It helps us be more efficient, it helps us get more throughput, and these machines today can handle so much volume, and the trouble sometimes is getting the work to them.
We're kind of a yin-yang in a way. Tyler is in charge of sales, business development and finances, so where I kind of takeover is on the production side. I have an engineering background, so that's kind of where my heart is and really where my strengths are. While he is in charge of the sales team, I definitely have my own book of business. A lot of times I'm out in the community representing the company and other times I'm here getting in the middle of production. Our core values are very important to us, where it's family ëcan-do attitude', being efficient, being accountable to each other and being collaborative. I think people like to see the company that treats everybody like family, but that also has a mission to move forward.
We encourage people to come in to our plant as much as possible. We encourage plant tours and you can tell by just coming in, you can see that we all have a genuine love and like for each other. We do treat each other like family ñ we are with these people more than we are with our own families. So, the culture that we've created here is more important than the product we are delivering.
Our offerings are offset printing, digital printing, digital wide format, and then like most commercial printers, we have a full bindery in-house, and then we've started adding flexo UV, for like scratch-off material, we started adding die-cutting and foil stamping, because as run lengths have gotten shorter, to wait for the products to come from our outside vendors, our clients wouldn't accept that, you know, so we brought a lot of that stuff in-house to be able to turn the jobs quicker. Customers don't know that it's a separate process for foil and print in some cases. So, in their mind is like if you did a 4-color print job and did it in 2 days, why can't you do a foil job in 2 days? That's really where a lot of that drove from and then it was also just being more efficient and being able to do the die cutting in-house. We're not wasting carbon going over to a vendor, drop it off, pick it back up and there's all these extra touches that go into it. So, we're going to look at doing anything that we can kind of, in-source that makes sense.
Turn times are going to continue to shrink, so what I was saying earlier, when we looked at this, we wanted to be able to see how fast we can get jobs to press, because when a customer has to go back and reflect on a proof, they have to really familiarize themselves with the job itself, but I think that in the next few years, people are going to expect same day turnaround, or within hours and there are already people out there doing that, like the quick coffee shops and stuff of that nature. We say the turnaround time is available, but we don't want people to take advantage of that. At the end of the day, we would like to have the time to produce the job correctly into their satisfaction. So, when you are rushing things, sometimes it just doesn't happen that way. It's on a case-by-case basis ñ we can use it as a sales point, but it's not the main sales point. The main sales point is that we are a young, vibrant company that's a 116-years old, that's going to continue to invest in our industry. We believe in our industry and if you ask my opinion, it's never been a better time to be in print than today. Printing is not contracting, it's growing, so the more pages are being printed, more pages are being customized. So, once we learn how to customize pages, which we do very well now, it really opens up the market and you literally can print at one cost effectively.
I don't know for growing, because happenstance or we've been working so hard, gaining market share, or just because we are positive about the industry and we love what we do. I kind of really think it's the latter, I think our industry needed some youth, and some energy, and some passion again, and that what we bring into the company. We brought it through technology, through new equipment, and just through a great attitude and great people. We've really built a culture here of people who really enjoy printing, who see the future in it, and are excited to see it go to the next step.
You know, we talk about that all the time, and we do have a 5-year strategic plan and some of that is still kind of close to the belt, but I think it's continued growth and really focusing on the customer experience. So, really what we're working on right now, on how can we stand out from our competition, how can we make our clients feel so comfortable that they wouldn't want to go anywhere else, make them feel like they're home, and anticipate their needs.
A print champion is someone who is out in the community as an ambassador for print, to let them know that print has not died and that I'd love to encourage designers and artists to think of paper and printing first, before they actually design, because that can make a huge impact and huge difference in their final product.
We kind of created the new position in the industry, and we need a print champion in the printing industry, especially in America. I mean, the word on the street in not always as positive as it should be.
I've always had a love for paper and print. My background is a designer for the last 20 years in print, and I love paper and I fully believe in print. So, with this opportunity it just gets me out in the community to share my passion for that and I'm surrounded by paper and printing all day long. So, for me it's like Christmas.
Paper sample books, and really just anywhere around ñ a lot of resources are online, I'm just really keeping up with social media, seeing what's new, what's innovative, what's out there.
What I'm so passionate about is working for a company that is fifth generation and a 116-years old. I think it's really special that they've been in the industry that long, so I really see them as a leader in the industry, here in Orlando, but actually all over the US, and part of that is also letting them know what the capabilities are in-house. So, I need to be out there and let them know that we're not just printing, we're not just offset, we're not just digital, but we have all these other capabilities. In addition, we offer excellent customer service, so we want to help you and I'm part of that. We want to help walk you through the project to really bring it to the next level.
I believe it 1000%. I think the proof is that there are more people in the world, and there's still a significant portion of the world that doesn't have the access to technology at their fingertips, whether it be smart phones, and whatnot, but even companies that have started, that have printed iPhone photos, I mean that's more pages being printed, plain and simple. Wall graphics, people rapid buildings, I mean everything is printed. So, more stuff is being printed than ever before. You have to think outside the box, I mean is it true that maybe newspapers and magazines have contracted or certain types of books? Yes, but when certain things contract, other things expand, and you just have to continue to look for what you do, and what you do well and offer the value to that customer. And print has become more affordable than it was 10-15 years ago, right? You know, you have the vista prints of the world and all that that strive to make us better, because of their offerings.
Look for niche markets and look for verticals that you can serve very well that your platform stick within, and you cannot necessarily demand a premium, but you can see better margins in that regard.
I think printers are facing profitability issues, they're looking at old technology, they can't maybe recapitalize. Aging workforce is always something that we're really concerned about, but lot of connectives are recruiting and bringing in young and new people, so we aren't having that same issues, but aging workforce is definitely one that a lot of printing companies in America are dealing with. What we see as a challenge is customer experience. How can we have that Amazon effect to where clients are able to order the job quickly, get their invoice quickly and get their job to their destination with the right quality, with beautiful packaging; that's what keeps us up at night.
Sales people are a relationship builders and the trust builders. If you can build trust to a client, we can bring an expert in, whether if a traditional sales rep that's very familiar with offset and digital print, has a wide format opportunity and they might not fully understand wide format. We have a wide format specialists ñ they go out there with the sales person and help close that deal because of their knowledge. So, you have these specialists in certain areas that can help facilitate the sales people who are not required to know everything. They are required to build a relationship and build trust between us and their customers.
The customers that we ship all over the country, I mean the reason they're doing their job with us is because they trust us to get the job done. We might not be producing commodity type jobs that go out nationwide, but we do a lot of projects that do go out nationwide, but it comes down to trust in that ñ hey, if my customer's butt is on the line, if their job is on the line, they're going to go with me to make sure that we deliver and get it to their end customer.
We get so many unsolicited emails about how excited they are when they open their package, the buying experience and dealing with CSRs to the rest of our team members, just how great experience it was and these are people that we never get to meet face-to-face. Unsolicited emails ñ it's unbelievable, makes our day and we share it with everybody once it comes in. John's Company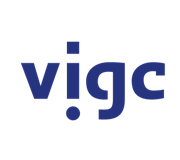 Vigc Company John's Company John's Company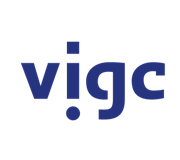 Vigc Company John's Company John's Company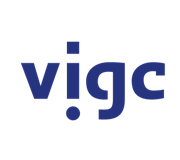 Vigc Company John's Company
Mon September 19th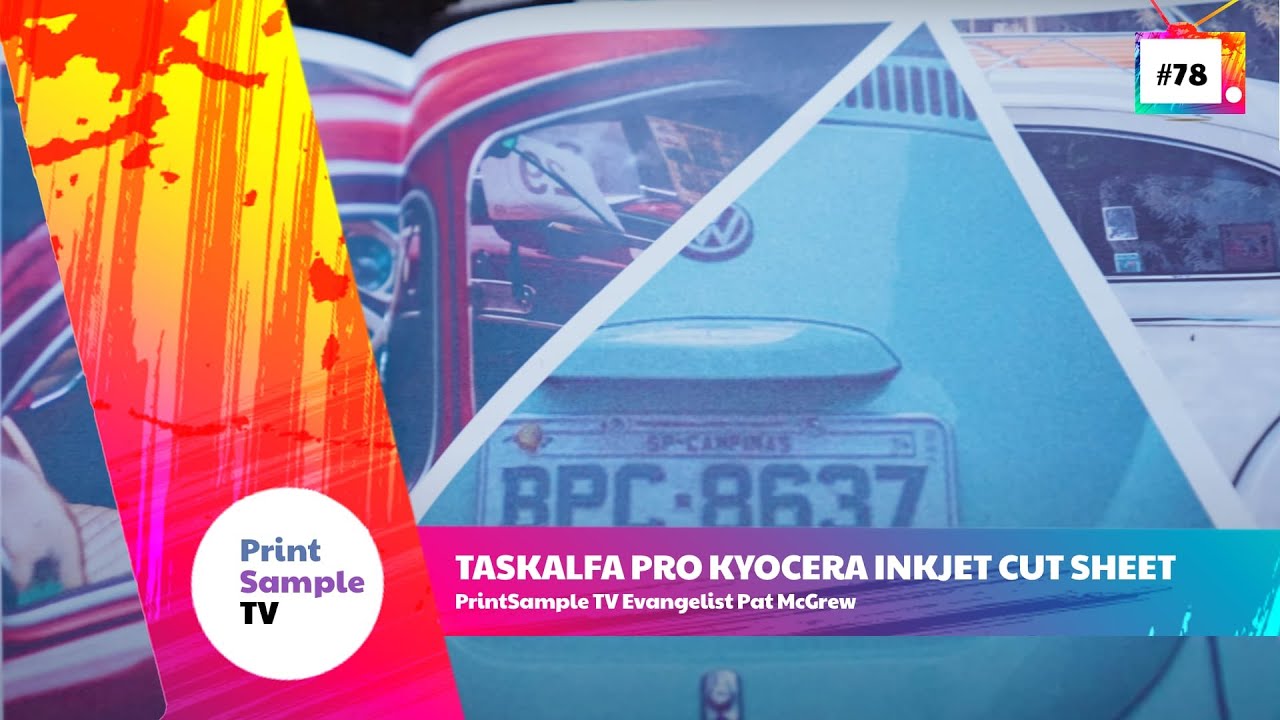 Taskalfa Pro Kyocera Inkjet Cut sheet · Pat ...
The Kyocera Taskalfa Pro is a cut sheet inkjet device that looks pretty much like the toner-based printers you may already have. In this Print Sample TV edition, your host Pat McGrew explains why she believes the Taskalfa Pro is worth a closer look. She likes the look, she likes the footprint, and she likes the cost of inkjet vs. toner. So dig in and learn more!