INK and paper is some of the most important ingredients for making a good printed product. At DRUPA 2016 we had a great opportunity talking to CEO Yakup Benli from Toyo Printing Inks – talking with him about ink and of course also how he see the future with a lot of proprietary inks.
0:17    Actually, considering the situation of Toyo. First of all, as Toyo Ink is a holding, we have all these new technologies, and we have already launched a few more technologies in this Drupa exhibition. But, considering the ñ First, letís talk about the Toyo Ink in general. So, we have launched a water-based technology in this exhibition. Also, we have launched ñ We have already some ñ We have been working on EB and UV. And, for UV, Toyo RS is also very effective in the field. So, EB technology. About EB technology, we have some launchings, new product launchings here. Now, considering the Toyo Printing Inks, we have a wide range of product portfolio from VEP, offset, 2-sheet feed offset, flexo, rotogravure, water solutions base, metal liquors, and also security inks. We have been working on this issue for five years, and we are the National Bank of Turkey authorized supplier for the banknote printing.
1:25    Actually, Toyo Ink Group has also digital inks in the portfolio. So, they are serving the customers in this area. But, anyway, as we see in this Drupa also, itís very growing and a very trendy market, so itís an unavoidable issue that the market is going somehow to digital. But anyway, the commercial printing will be continuing. But, the point is to make a good junction of these two technologies. And, our motto is ìEnriching the life of the people.î So, if we can sustain the enrichment of the peopleís life by joining these two technologies, it will be the best thing, I think.
2:17    Of course. The only thing thatís not hanging is change itself. So, everybody should have to evolve and should have to adapt and should have to look new ways to do the existing business. So, we are also doing this. We have an R&D in Turkey, so we are doing our local R&Ds for the region in Turkey, but also we have an R&D center in Japan. So, with the cooperation of these two R&Ds, we are also trying to adapt or not even adapt, to guide the market to the new direction.
2:52    The first point we are highlighting is our service and our technical support. Ink is a technical material, so itís not something that you can give like this, and customer taking and going home or going to the factory and using it. You should be supporting customers. You should be helping customers. You should be guiding customers. You should be training customers. For example, in Turkey we allot many trainings for the customers, not only in classes, but also in their workshops, in their factories together with their operators, making them ñ to help them do their business much better way. Thatís our best side.
3:39    Actually, no. Because, there areñ You can look around, I donít want to say anything. But, there are many suppliers, many producers. Yes, much of them are very good producers doing very high quality products. But, also, thereís a market for people who is looking for cheaper, who is looking for ñ Because, as the competition gets tougher, the  people is looking ways to make the cost down. So, also for these market, there are some producers.  But, our main idea is supporting the customer and making customer solutions for each and every application. John's Company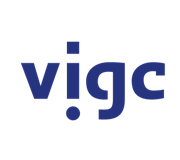 Vigc Company John's Company John's Company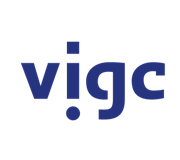 Vigc Company John's Company John's Company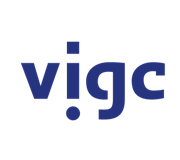 Vigc Company John's Company