Please welcome Country Manager Per Arild from Visutech. Per Arild has a history with HP, so for him, it's like coming home to HP in his new role as Country Manager for Visutech, who among other products distribute HP. Our returning viewers may recognise Per Arild from a previous INKISH.TV episode which is correct. Per Arild worked with Glunz & Jensen with whom we made a film back in 2016.
You can find a link to the Glunz & Jensen episode here:
http://inkish.tv/Episode.aspx?vid=kr8AMQbq6WY
0:07    Visutech is a graphics company focusing on digital solutions obviously for the printing, for the signage, for the large format industry, offering technology that is, I would say at the forefront of what's happening in the world of graphic arts. It's a company that has been around for 26 years, if I'm correct. We focus on the Nordic countries, which is Denmark, Sweden, Norway, and Finland.
0:34    What kind of products do you sell?
0:37    We are the exclusive partners of Hewlett Packard in these countries, but we also partner with other companies, like the company you see displayed over here via a 3D Solution called Massivit, but also with companies like KAMA, ABG, and other partners that offer complimentary solutions to the digital print products, for instance on the post press side, but also on the pre-press side.
1:01    What is your role at Visutech?
1:04    My official title is Country Manager of Denmark, so I'm responsible for all our activities in Denmark, primarily sales of course, but also the service side where I work together with our service team in Denmark, as well as in the Nordic. So, in Gothenburg, which is where the headquarters is located, but also on the supply side, on the accounting side. So, from a company perspective, I will look after the Danish exhibitors.
1:28    You have worked with HP in the past. Since you just started at Visutech, is it exciting to come back to the HP family?
1:30    Well, it's nice. I mean, it's like coming home a little bit, because obviously Visutech is different, because it's a partner to HP. But, my forte I guess, is that I know HP a little bit, and I know about the products, the technology, so that the starting point is easier as opposed to starting fresh in a brand new technology or brand new company, right?
1:52    Come September, will Visutech be at the next Sign & Print in Denmark?
1:55    We are contemplating our activities at Sign & Print. We will decide that soon, whether we will be just at the show, or we will be physically there with a booth, and if we are, what is then the purpose. Because, one thing is to show hardware. What we focus more on is to try to show the value of digital not just by a heavy metal, but more on applications, as an example, which is what for instance you see here, right?
2:22    You have worked with HP in the past. Since you just started at Visutech, is it exciting to come back to the HP family?
2:27    Absolutely. I mean, we focus a lot on our Print Academy. We also focus on ñ I'm sure you know that the concept of Dscoop, which is a cooperative within HP Indigo of Indigo users worldwide. HP focuses a lot on knowledge, and absolutely Visutech does as well. I think we're probably the only partner of HP in the world that have their own Academy. Ours is located in Gothenburg, at the headquarters, and we run activities usually on a monthly basis where we try to take in customers, partners, and people affiliated with the industry, and share knowledge. I mean, any hardware manufacturer and partner of a manufacturer, the goal is to sell more hardware. And, what we try to do is to not be box pushers, as we call it. I mean, push another 7900 or push another latex machine. What we focus more on is the value of prints, the applications, what is it that the hardware can be used for. And, if we can explain the opportunity to a partner being a customer, and they see the opportunity in their business, in their environment, and through that together we can grow the volume of their business, equipment selling is a lot easier. Because, the printing press or the latex printer or post press equipment is a tool. And, I was almost about to say, ìIt doesn't matter what tool you have, as long as you have the right tool for what you want to produceî, and it has a brand HP on it. Yes, exactly. John's Company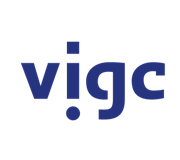 Vigc Company John's Company John's Company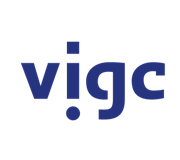 Vigc Company John's Company John's Company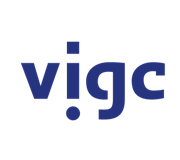 Vigc Company John's Company