No other person has been so deeply involved in the printing industry as Professor Emeritus at Rochester Institute of Technology, Frank Romano. 59 books and active since 1959. Remarkable fresh ideas in his approach to modern times challenges. We at INKISH.TV really appreciate that Frank Romano took time to talk to us at GraphExpo 2016.
0:14    I'm Professor Emeritus at the Rochester Institute of Technology. I started in the industry in 1959 working for a company called Mergenthaler Linotype Company. In fact, my last book was the history of that company, and it's about 500 pages. I've written 59 books all about the industry. I attend every trade show that I can, every seminar that I can.
0:39    Is Rochester a center of development for the printing industry?
0:43    Yes. Well, because Kodak was there and Xerox was there.
0:47    Have you been involved with this companies in any way?
0:50    Yes. All of them have me come in under nondisclosure to see what they're doing, and I'm one of the few people in the industry that does not consult for companies, so therefore I'm neutral.
1:01    Writing 59 books and attending all trade shows etc. means that you practically know everything about anything right?
1:05    Well, some of it I remember and some of it I had to go back and read again. As you get to my age, it's a very selective memory. I can remember the history of things better than anyone, so I know the past, and I keep track of what's going to happen in the future. So, many of my seminars are the future of printing, the future of technology, where we're going, and again I can draw the parallels between how we developed it and how we evolved.
1:28    Looking at the past, can we learn something from it to get out of the current crisis in the printing industry?
1:33    No. I think someday all the printers in the world will hire a robot to go back in time and kill the guy who invented the internet. So, as technology evolves, some things are pushed away and some things grow, and so the companies who used the internet intelligently stayed in business and prospered, but those who forwarded, lost. And so, we lost half the printers in America. Go with it, figure out how to work it with printing. So, some companies did like Vista Print and mimeo.com. Almost every printer could do what they did even on a small scale, but they know, they thought that printing would always come back, and it did not.
2:11    So people should then look at the future and not the past?
2:16    That is right. And, that's my seminar here. In fact, we gave out a book that my student and I wrote. It was, how we're going to make money in 3D printing, printed electronics. I'm trying to get the industry to look ahead and figure out how to make money with these new approaches, because many printers will say, "Oh no, it's not printing." And yet I say to them, "Go back to 1997, wide format was just introduced." And, wide format inkjet is the thing that has kept many printers in business, but no one predicted that it would be a major market.
2:45    How can printers compete with the cheap online commodity printers?
2:49    It's going to be very hard to compete with commodity products with the online companies. They've got the equipment and the workflow to handle. I mean, to get 500 business cards for what, ten dollars. I mean, it's very hard for anyone to compete with that. So, again, printers will get out of the commodity business and go into the more lucrative areas, and I think the way they will do that is by adding value to print. Foil stamping and embossing, die-cutting, and I think that will be their advantage. Now, maybe the online people will do that over time, but there's always a market for new stuff, and that's what printers have to look for.
3:23    And that is one of the reasons you are promoting and talking about the 3D printing, printed electronics, etc.?
3:27    Again, I'm trying to educate the industry where we're going. If you think about it, no one ever predicted the new things that have happened, and when they came out, printers then said, "Oh no, that's not a market." And yet they became very lucrative markets.
3:42    What are your thoughts on nanography?
3:45    When Benny first came out with the Indigo machine in 1993, everyone said that it would never do anything, and look at HP, they were the biggest exhibitor at Drupa. And, he's put a lot of his own money into this new company, and the product is almost ready for prime time, but there are issues he's dealing with it, and he got burned the first time in ë93 because there were issues and quality problems. But, he shipped the machines early, and so he suffered a little bit at the beginning, and yet most of the people who have ordered his new machine were the early users of Indigo. And, the reason is, they made a lot of money with Indigo, they figured Benny's going to do it again. So, of all the people who put money down on the new machine, not one has asked for their money back even though it's now four years. And again, Indigo took years to get where it was, but it changed the industry. It was the first major color printer.
4:39    Why are the other manufacturers not investing more in the development of large volume digital presses?
4:43    Well, the big challenge has been producing a digital machine that does what a traditional offset press does. The big machine, the major machine that Heidelberg introduced at Drupa was actually a digital sheet fed machine made by Fuji. The problem is, at the beginning, Heidelberg could not accept all this because the quality was not their quality. They don't understand that there are markets for something less than that as well, and so as a result, they never got involved in new technology properly. And so, they lost that entire opportunity, as did many of the other offset press companies.
5:18    Trends go towards personalization, short run etc. Will finishing and binding equipment be able to follow up on the same development i.e. Landa and other inkjet presses?
5:24    I think Scodix, Highcon, many of the new companies are doing things that are absolutely amazing. The laser die-cutting from Highcon is beautiful. The Scodix stuff has phenomenal value. Now, what's going to happen is they will grow, and now the industry will be doing that. What's the next thing? Because, I'm always with, "where are we going next?" One of the things I show in my seminar is an ad from 1991 for Radio Shack. And, it list all these devices, cell phone, computer, game machine, etc. Every one of the things on that list, I do on my phone. That was several thousand dollars of equipment, and it's all gone. And so, I tell my students, "Whatever I teach you will be obsolete by the time you graduate. So, what I'm teaching you is how to deal with change, how to look at it, how to predict it, how to grow with it, because that's what you're learning." John's Company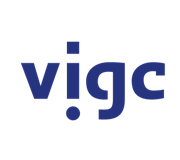 Vigc Company John's Company John's Company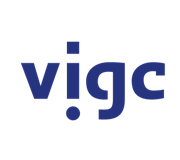 Vigc Company John's Company John's Company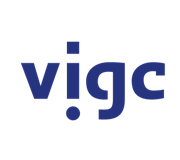 Vigc Company John's Company