INKISH TV is celebrating our One Year Anniversary, since it's almost a year ago since the first episode was produced. The editors Morten B. Reitoft and Nils Harbo is showing the highlights "Best of Inkish!".
Welcome to a very special episode of INKISH. We're having an anniversary. We've almost been producing this TV station program for a one year now. So, Morten, we're going to celebrate with a cavalcade of the best videos.
Where is the champagne?
Wait until later. I have some surprises for you.
Oh, really?
But I was thinking, we are here in the new headquarter for INKISH. You've moved to Roskilde?
Yeah. Actually, it's west from Copenhagen, but Roskilde is world-famous for its Rock Music Festival.
World's biggest festival of music, and now also famous for Inkish.tv. Yeah. That's what I was thinking – probably it will be. In this first episode, I think we should take a look at the machines.
Sounds nice. We love the machines, right? We love the printing machines. Yeah.
We've been doing this for almost a year now, and we are spreading the knowledge about the graphic and printing industry, so what's the status after one year, what do you think about it? What is the printing industry like?
The printing industry is moving forward right now. I think that for the viewers that come from everywhere in the world, they will see the so-called crisis has been from various points of view. I think in the Middle East there is no crisis, everything is just moving forward and fast, and in Europe it's been slow, but I think it's gaining a little bit more market right now, so I think that when it comes to the to the industry's health, it's progressing. Maybe you remember, we spoke to that guy from GASC?
Yes, in Chicago, we were there at the Graph Expo and I think that the American business is not hit hard by the financial crisis, as the European market, for instance.
Yes, because he sounded like it's moving pretty good forward.
Well, he's supposed to be positive, he is the organizer of this big fair.
Yeah. It would probably be difficult to get exhibitors if you are saying – it's just going down like this, right?
Yeah. We'll get back to that, because we've also visited Gulf Print & Pack in Dubai.
Yes, that was nice. You remember?
Yes, of course. But I was thinking, the first thing in technology we should… Take a look, I have something in here. Do you remember this one?
Oh, yeah. That was so awesome. Do you remember? You say this was from Gulf, but that was from Sweden.
Yeah. What is it?
This is a quite cool packaging that actually is award-winning from Gafs Kartong in Sweden. Maybe it's not so easy to see here, but this one is quite unique. It consists of two layers of cardboard.
We have another camera here. You can use it forward there.
You can see that it's very, very fine, in the details of the die-cut and that's because it's not a regular die-cut, this is actually a laser die-cut by Highcon Euclid machine, and the reason why I went to Gafs Kartong was that was the first installation in Scandinavia. This is very nice.
I think we should take a look at Lasse Svärd from Gafs Kartong. He is telling us about his company. Let's have a look here:
"My name is Lasse Svärd. I am the co-owner and Marketing Director of Gafs Kartong, in Sweden. We are a traditional cardboard box manufacturer. We make consumer boxes in a solid carton and in thin flute, covering basically all markets – from consumer retail, to foods, to pharmaceutical, to cosmetics. The volumes are going down – although the general volume is increasing, but our manufacturing volume is going down. That is something that is a really, really a challenge for us, because the industry in tradition is built around large volumes and now we really have to flip that coin and go to small volumes, with machines that are made for high volumes. The throughputs of more jobs, I would say is the real challenge for us. We have two traditional printing presses, two traditional die-cutters, one digital die-cutter and two traditional folder-gluers and some machines around this. The digital die-cutter is a Highcon Euclid, which we installed a bit less than a year ago. So, that was one of our starting points for going into the smaller volume markets and the small volume productions."
It was nice to see that episode again. That was a cool trip.
Yeah. Actually, he is very fond of his machine, even though…
We asked him to polish it, but it looks so fun, right?
It's an expensive machine, isn't it?
Yeah. I don't know exactly how much is it, but I guess it's about maybe 1 million euro, or something like that. I forgot to say, you've seen that nice packaging just before, but what Lasse said about this, it is very interesting, he said that it's not so fast as Highcon Euclid machine, but if you have small circulations and you need to have fast turnaround time, and if you need to just do some special packaging which is not possible in traditional dyer, the Highcon Euclid is the one. We are also going to talk about some trends for the future. You remember that we also went to that exhibition in Denmark where we saw that ?? they were also doing, that laser die-cutting machine that was presented here.
There is a trend of producing smaller volumes, right?
Yeah, and that is also why we're going to talk about digital vs. offset, as well, during the show here, but the Highcon Euclid was fantastic. I think it was a great visit. That was a very friendly company and they produce really nice products, as well.
Yeah, inspiring. But I have some more I'd like to show that's from some other companies – very known, famous, big companies in the printing business. Let's have a look at these:
"It's a dye-sublimation system for being able to produce fashion, sports apparel, but also things like signage, as well as even on rigid substrates like medals and plates, as well as on table tops. You can use tremendous number of applications with our new dye-sublimation printers.
I'm Greg Lindsey, a Field Marketing Manager for the production group and I want to introduce to you the new Ricoh Pro 7100 series product and it's an exciting new product for us. We've got some really great, new applications that this product is capable of, including a printing oversized paper up to 13 by 27, 5-inch paper, so you can print full bleed tri-fold brochures.
We have a new star here that we're showing in The Middle East for the first time what actually is an old-star and a bit of a refresh and a re-launch here in the Middle East. The CP1000 which we have originally launched in 2010, which has been a hugely popular product for us and it has really helped us to solidify our market share leadership in the high-end of the production color market. And what we have here is a bit of a refresh for this product, we listen to our customers, we've heard what they told us about what they'd like to see with this product around new feature development, and we're launching here today in the Middle East the new feature of metallic gold and metallic silver inks to occupy the 5000, where previously our customers only had access to a clear drying – now our customers have access to a metallic gold and metallic silver to expand the application opportunities for them on behalf of their customers."
'Graph Expo'.
Yes. Those are some of the big companies, of course – Epson, Canon, HP and Xerox, but now I'd like to take you to Germany. Germany is known for…
KBA.
And Heidelberg.
And Gutenberg.
Yes.
And a lot of other 'bergs'.
Of course. I was wondering… I think you should have this, because can you remember what happened when we were in Berlin? So, I'll see if I have any coins. That's for you. What was the problem going around in Berlin? You have to pretend it's euros.
This is a new €5 coin, actually from Sweden. So, what happened when we were…?
When we were in a taxi and you had some problems.
Did I?
Yeah. Don't you remember? No? They take no credit cards in…
Oh, yeah that's true.
So, we had to walk around in Berlin.
Do you honestly believe Nils, that next time we go to Berlin, which is by the way in January, when we are going to visit a very nice printing house – 'Kunstdruk', that we can get around with 3 euros and 5 Swedish kronor?
Yes. Well, I don't know if it's the home of hitchhiking, as well.
We can try.
We'll get there, because Germany is important country for printing. Of course, Gutenberg invented printing they say, many years ago and they have these last companies. Actually, these were the two big printing houses in Berlin.
It was nice. First, we have visited Laserline, which is an online printing house, and then we have also visited Heenemann-Druck, which is kind of a more traditional printing house, but I think what made that visit very interesting to me was that they have a 5-year business plan that in 5 years they expect to have 50% of turnover from digital production, rather than from traditional offset. I think that a lot of you, printers out there recognize this as a very ambitious plan for converting your traditional business to digital printing and that was interesting. The other time, when we went to Laserline, they also did a printing house, but they have like 10 offset printing machines and they're using gang-print and online sales and I think both visits were very interesting.
Let's get back to the issue about digital versus offset. Let's have a look at the Heenemann now.
Yeah.
"Apart from digital printing, we are actually a pure Heidelberg printing company. We have a large offset department. It consists of an 8-colour XL from Heidelberg, a 5-colour XL from Heidelberg, which has perfecting after the second unit and two 2-colour, also from Heidelberg, that we use especially for publishing productions, 1/1-coloured, black, in most cases."
Yes, the home of Heidelberg.
I was surprised. Was it about 800 printing houses in Berlin alone?
I think so, yeah.
Amazing. In Denmark, where we come from, it's only like 400 and something, in total, for a whole country.
Now I think we should go more into kind of exotic thing, because we also have a Special on China. We have these very large and very known companies, but China has a lot of companies in the printing business, as well.
Do you remember in that episode, where you made it about money and the printing history, where also the Government of China has the strategy of becoming the world biggest printing nation?
Yes – they have 5-year plan.
Yes, a 5-year plan. That was an amazing thing. Actually, if you haven't seen the Chinese episode on Inkish, you should see it, because it is one of the episodes that not so many have seen, but I think that's actually one of the things where you've made a very good introduction to the Chinese print.
The interesting thing about Chinese print is that ink was invented in China.
Really?
Yeah and actually the first printing was also in China. And money is invented in China.
So, Gutenberg is Chinese?
He's German, of course. We've talked to some Chinese people at Gulf Print & Pack. I know you have been to China, so I'd like you to pronounce the names of them here.
Zhaohui Wang and Mindan Zhao.
Sounds pretty authentic. Let's have a look.
I'm sure that it's not authentic, but it was fun to try.
"For us we need to be more international, so we need to accept international standard, so we will improve step-by-step and make us to meet the requirement of the European and the American, yeah.
China machines! Yeah, fast speed! Actually, for packaging machines, I think the sale is growing, because now labor costs in China, they are up. It's different than before – now in China domestic market is also very good. The labor cost is higher and higher and a lot of companies and factories choose to buy machines and fully-automatic packaging machines. So, I think the machines are very good."
The interesting part of what she says about it is the labor cost in China is increasing.
Yeah.
It's actually that I've heard an interview in a Danish financial news program about the International Development the other day and they've said that one of the challenges China is facing since the growth is slowing down, is they are turning economy from being export country to being a supplier mainly for the domestic market.
Okay.
And that is completely aligned with what she said from this packaging company, or machine company in Shanghai.
Yes.
It's very interesting.
Do you think that China can, how to say, play a part in the international printing business?
They already do. I mean for China, maybe the 5-year plan is to become the biggest player in the world in the printing business, but I pretty much believe they are already there. However, I think the issue is since turnaround times are getting faster, time to market is getting faster, and also circulations falling, everybody we've been talking goes from offset to digital, which is personalized and a smaller print run. The problem for China is the delivery time. When they ship out something, it's too expensive to fly it out, also from the environmental perspective.
I think at some cases they did transport at the rivers.
Yeah, but to get it from China to America or Europe, for example, it will take between 3 or 5 weeks on the ship and I think that most customers can't wait that time. I think where they have a much bigger future, when it comes to international printers is maybe that they still supply a lot of electronics and a lot of commodity products, where packaging is needed and manuals are needed and you know, all this kind of paper-based products are needed, which will then be packed and sent together with everything else. I just don't think that too many book publishers and magazine publishers, all daily users of print, will buy too much in China, unless they live nearby of course. But, as I've also said to you before Nils, the pricing of the Chinese commodities, printing products is not as competitive as it used to be. Here in Europe, you get a lot of printers that are cheaper than Chinese printers, whatever way you look at it.
Yeah.
Well, business and money – that's should be the next issue, because we've covered some big companies and we've covered small companies. Some companies want to make growth, some printing companies might be old and have lived for years and sold it to some investors and they have new and young CEOs who will make different stuff. And we've also visited some small companies, which only have maybe like 10 employees and they don't want to grow too much. So, let's have a look at some of these companies:
"The bigger you get, the more efficient you get. So, there are a lot of advantages in growing. Our main advantage is our ability to handle a lot of jobs. On a normal day, we handle 700-800 jobs and in high season we can handle more than 2,000 jobs, in a single day. And basically, our advantage compared to most other printers is not that we run our presses faster, they will go at the same speed, but we are very good at handling a lot of jobs with a minimum of staff.
If we talk about the future of course, I think I don't want including in a big company. In our country, in Baltic countries, it's a problematic market. It's big companies that every time they grow up, lose it, absolutely. For our families, for our people, we can stay here always, still working and we can offer better, what we can do. So I think, for the best quality and quick producing and different products, what I can offer is best for a small company, not for big.
I have to educate my own labor, though. So we can produce, what I need here. But the future looks bright. Of course it's a small company, it will never grow to a big company. That's in the nature of my production.
I think slowly, for all businesses, for all exports and local markets, our company wants to grow up with more export. And yes, I can see it, because we want to buy bigger machine, bigger possibilities, so I can give bigger offer to my customers abroad."
As we see, the issue is different whether you are big or a small company.
It's funny, because one of the things that I've been having as my agenda for the industry, for a long time is some of the megatrends – the bigger the company has become, the more of a commodity size that kind of printing business will be, the more customers will also need the specialized smaller printing houses. The problem is that if the middle segment in the printing industry will move after the big ones, because they think they can compete on prices when it comes to the gang-printed products and to the commodity products and maybe in for the online-printed products – I think they will fail, because you really need to be really big and you must have invested a lot of money in that kind of equipment in order to become competitive. Just see some of the German printing houses, the Lasertryk in Denmark, which was one of the first we've visited, also from episode. So, there is a space for both. I think that middle will be a very tough marketplace to be in.
Yes, okay. Well, that was the end of the first episode. Remember, stay tuned! See you in the next episode as well, where we'll take some other issues in the printing business. John's Company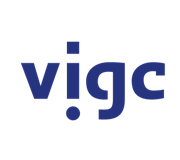 Vigc Company John's Company John's Company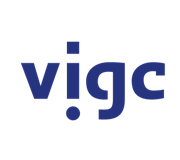 Vigc Company John's Company John's Company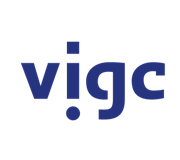 Vigc Company John's Company