"We are the Bosch of the printing industry" Henrik Kristensen claim in this interview made at Print17 in Chicago 2017 – and he is right. In equipment from most major print vendors, you'll find Tresu manufactured products. TRESU has four divisions and in this interview you can hear more about what they do and their tremendous success in the market – not only by one VP, but from two VP's – please welcome Henrik Kristensen and Allan Sander.
0:11    At Print 17 in Chicago, USA we had a chance to speak with Tresu Group.  They have been very successful in recent years. We asked them about what they do and their growth.
0:21    We are based in Denmark where we have our headquarters, but we also have the sales and service out of United States. I have the position of Vice President for the business area of Tresu solution.
0:35    Could you please tell with what business areas does Tresu Group work with?
0:40    Yes. We have the ñ For my part kind of view, I'm from the ancillary business. Then, we have the solution and what is doing the inline machinery. Then, we have the digital solution that do encoding machines and equipment for the digital industry. And then, we have the key line, what is turnkey solutions, mainly with big players, brand owners within the printing industry. So, that's these four areas, what we actually cover. Everything is about Flexo. So, that's really our core competence.
1:28    Let's focus a bit on the ancillary partÖ
1:32    We are doing products that goes into the printing machine. It's like comparable with a kind of suede. We are the boss of the printing industry. So, we do all kinds of chamber doctor blade systems adapted to a wide range, everything within the flexo, offset, and digital, and special coating industry. We adapted specialized, customized, or as a standard. We are working together with OEMs or as retrofit areas.
2:01    So you supply from the tiniest to the biggest parts for different printing technologies?
2:05    We normally say that we are doing ink chambers from roughly around 100 millimeter in weight up to almost six meters. So, of course, that requires different kind of material, different kind of knowledge, because the process is flexo process, but it is a big variety, of course.
2:31    Is ancillary the most important part of the company?
2:34    From my perspective, yes. But, actually also the widest, because we are actually covering the whole printing industry. So, it means offset, digital, corrugated, wide web, tissue, everything. So, we need to be, like say having a wide knowledge, because every printing area is a little bit different, a little bit unique approach on everything. So, yes.
2:59    And what about flexo? Isn't that an area that is under big competition from the digital market?
3:03    It is. But, I would say the seller annual growth rate for flexo is between six and eight percent. So, it's still a good market to be in. Digital is more, you could say, in competition with the offset, web offset or sheet fed offset. That's more where the competition is.
3:23    And you have been able to gain a market share in digital as well?
3:26    Yes. Because, we compare digital a little bit where offset once in the past. So, digital is in need of the products, the process, what we are also able to once or still do for the offset. So, it's really, really similar. So, we are dealing with the companies like HP, Scicon, Xerox, OcÈ, things like that.
3:51    And the year 2016 was very good for Tresu Group?
3:56    The last fiscal year has been very good for Tresu, and we have been able to increase our turnover by 50% mainly because we have sold a number of inline flexo printing machines over here in the United States. So, there has been really good turnover. We have to follow up now this new fiscal year. The opportunity's there, it's just a matter of really to structurize it, to focus on it. It will not be easy, but we will do our best.
4:24    Was the growth due to a growing packaging market or because you do better equipment?
4:28    It's a combination, but we have been, you could say, lucky to get a lot of the very important projects in very close tight competition with other companies. So, we have been able to penetrate a relative new market, and get a good share of the projects John's Company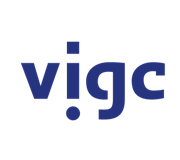 Vigc Company John's Company John's Company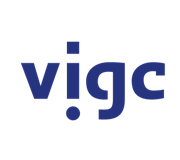 Vigc Company John's Company John's Company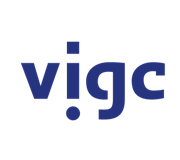 Vigc Company John's Company