Please welcome John Mullins who we have met several times at various exhibitions – mostly in the US – but John Mullins and PrintVis continues to market and present their MIS system, that is built into Microsoft NAV. Previously PrintVis has been more for the bigger guys in our industry, but with Office 365 integration AND Cloud solutions, maybe it is time to look at what they offer. Here John Mullins speaks about the latest release.
0:18    PrintVis is an MIS that sits inside of a Microsoft Dynamics ERP, a Microsoft Dynamics nav. So, we're the principles of the functionality for that.
0:27    PrintVis is a Danish company right?
0:31    It is. So, headquartered in Denmark. That's where we started. Actually been on the platform before Microsoft acquired it, so – And, we started our 20th year, so quite an exciting time.
0:41    Are you presenting something new at this Graph Expo?
0:46    A couple of things. We have our latest release that's going to come out here with our partner meeting keep coming up. It will be a PrintVis extension, so it'll sit inside of Dynamics 365, which is the latest release for Microsoft. So now, instead of having to access your email and a separate ERP application, you can access them all in one. So, it's really trying to drive the end user to be a little more self-service. Very, very simple, easy to implement, which is great for customers, because it lowers the price point, and you know, gives them all the functionality they would need for whatever the role may be.
1:21    So, we finished the Esko integration, you know, and we've seen a lot of consolidation of the printing industry. The label and packaging have been in growth markets for several years, so we've just done quite a bit of an integration with Esko making sure that packaging customers don't have to look for other solutions, don't have to rekey data from one system to another which is obviously a gigantic timesaver. So, that's been big for us. And then, the other thing that we currently have is Power BI that's coming up from Microsoft. Business Intelligence has been about a big buzzword in the software world for quite a while. So, kind of how do I pull the relevant data out? There maybe ñ everyone has 5, 10, 15 things that they need to see when they start their day, but how do you have that displayed in the easiest format, and then how do you to have it in multiple environments. So now, Microsoft's created an app that we're tied-in to, so you can actually have that on your iPhone or your iPad to put on the surface or put it on your PC, so when you start your day you can look at it, when you end your day and you're home, you can look at whatever business data is critical to you.
2:16    How is business?
2:20    It varies. You know, last year, new sales were a little bit off for us. We tend to see that secretly with drupa. When the drupa show comes along, a lot of people decide not to do a big capital expenditure because they're going to go to the show and see everything that's out in one place. With the new launch, we're very excited. We've already seen a big uptick. Our fiscal years just started over and we have quite a few new licenses that have already come on board starting several implementations. So, it's been a great start to the year so far for us.
2:46    What do you think about this year's Graph Expo?
2:49    It's unique. It's very, very different. I mean, obviously, it's been in Chicago forever, and then, for me, I had my first ever drupa experience. So, I feel like this is just a, you know, it's nice, it's very easy to get around, much more easy to navigate, that I can jump around and see the people I need to see all in one hall. Yes, but it is. It's different, so we'll kind of see. I think that the thought process of moving it here with Central and South America with a lot of growth that's going on in printing. So, we'll kind of see if that translates into deals for us in Central and South America the next year or two. John's Company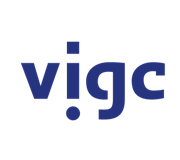 Vigc Company John's Company John's Company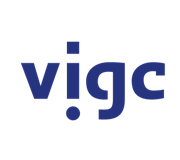 Vigc Company John's Company John's Company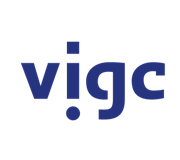 Vigc Company John's Company