Sharp is a well-recognized brand in consumer electronics and also in the office print segment. Did you know that they also produce production print? We met with Jonne Zacharisson from Sharp Business Systems in Sweden and spoke about their booth, products, and view on the market in general. Please enjoy.
0:06    At Sign & Print Stockholm, we spoke with Jonne Zachrisson from Sharp. Their booth caught our eye since it was very open and styled as a laboratory.
0:12    This is really good opportunity for us to meet the public. This is the future, the future in printing, the future in digital signage. That's the lab we like to offer our visitors here, actually.
0:25    And you are the 'new kids on the block'?
0:29    Yes. If you look in the digital printing world, the last sign & print fair was in 2015. We've also been the newcomer. And now, it's well, two years ago, but still we have to count us as a newcomer if compared to our colleagues in the industry.
0:48    Sharp is developing into new market segments ñ why is that?
0:52    We can see that a lot of our office customers have in the basement something to make their higher volume than they are doing on the office equipment. And, this is an area which we haven't asked about before, and now we can do it because we can offer them really good equipment for more high volume.
1:14    How do you see Sharp in the marketplace? Is quality and price the same level as competitors?
1:18    Well, I will say the quality in today's equipment in the digital printing are rather equal, I will have to say. It's more a question about, when you're talking about it, volume you're producing, where you are placing your products. I mean, we can all run on different kind of papers, we can do different kind of prints, and we have a different kind of software solutions to do that, as well.
1:43    And how do you differentiate from the competition? What is your KPI?
1:48    We can offer really good equipment to a really good price level. We like to help our customers to make it a good investment for the production they need to do or what services they are selling. So, that's one thing we are looking into. And, we also can see, that if you look in the CODs and the in-house production, a lot of these customers today maybe are buying that kind of services from somewhere outside their company. And, we can tell them that it's better for them to bring it back home, make it by yourself, because this kind of equipment today is easier to handle, and the quality is the same as they are buying from outside.
2:32    And you can also print on water?
2:34    That's what we really can offer as one of our unique selling point from our side to the customer, to have that easy to do by yourself instead to buy the services from someone in a print house, for example.
2:49    How is the market perceiving Sharp? Is it going as planned?
2:52    Yes, more than planned, I have to say. We are really pleased with the development that we have so far down. So, that's really good for us.
3:02    How has the show been for you?
3:05    It's rather good, okay. It could be more people in the stand, but we have to be active in the, I think where people are in fair, and we invite them in our stand. So, it's always a quest in a fair, I think, to be active. John's Company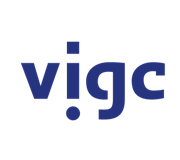 Vigc Company John's Company John's Company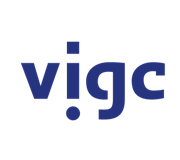 Vigc Company John's Company John's Company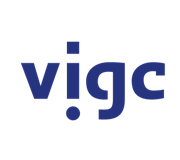 Vigc Company John's Company