Königsdruck in Berlin is a printing house that have invested in the AMS LED-UV solution on their relative new KBA Rapida-106. Königsdruck print fine art and have build a reputation around its amazing quality. Air Motion Systems who is the developer of the AMS LED-UV solution is using Königsdruck for the DRUPA brochures and we are quite certain that the print will give the visitors a great understanding of what is possible with LED-UV.
Olaf König: I founded the printing house as a one-man show, so I started alone, then slowly but surely searched for and also found the best people who helped build my company and, yes, and now I am, I would say one of the few printing houses that operate at a very high level in the LED range, in LED technology. We already had experience in the UV range. So we worked with classic UV printing for ten years, therefore we have experience with all sorts of materials, including non absorbing materials with uncoated papers, same as with photo printing. But we did quickly discover that the classic UV range or classic UV printing was no longer feasible for us, primarily due to the high environmental impact. Second, the market was no longer very profitable for us to just carry on in the sector.
Peter Reiter: I have a company called GraphicTeam. We're based in Frankfurt and we have been representing AMS in Germany since 2012. We were also the pioneers of LED technology in Germany, and that is our main business, what we do. So the system was new. We first had to do marketing, had to look for customers who might also be interested. So we first had to develop a market which did not exist at the time. There were few colours, few customers, it was unknown in Europe, and we started to develop this market in 2012. When we first saw this system at Drupa in 2012, it was relatively unknown in Germany, also unknown in Europe. The first machine was installed in Switzerland only in early 2013, I remember that, that was a Ryobi with an LED dryer, and then the success story really began after that. The first two installations took place in 2013, and the real breakthrough actually came in 2014, 2015, and 2016 will be the year of this technology, of that we are sure, this will be the topic at Drupa. Everyone will talk about LED UV, not just in the sheetfed sector, where we mainly do retrofitting, but I see it in the narrow web sector, also in the label sector, where we are also currently successful abroad, in the wood industry. LED is used in many industries today, and so we are also convinced that this is just the beginning of LED.
Did you recognise retrofit as a potential market?
Peter Reiter: The idea, when I saw it, I of course immediately recognised what a huge market it was and the tremendous opportunities there were for retrofit. It's much more interesting to make retrofit, to sell only new machines, and I recognised that immediately. And so we strongly focused on that and found interesting customers relatively quickly and, yes, the success has shown us that it was the correct way.
Olaf König: Now with LED technology, which I had chosen before I ordered the machine, because I wanted to have in-house LED technology, I then subsequently looked for printing press manufacturers working in that sector, and lo and behold, there were not many. There was only one left who dared to do this experiment with me, that was König & Bauer AG, and we have since formed an excellent technology partnership. We have learned a lot and also learned the hard way. This not only has to do with the machine, but also with the colours, with the additives needed that have to be 100% compatible with each other, and now we are clearly the market leader in the LED sector when it comes to quality. So traditional and UV printing are clearly different, firstly regarding the materials used in UV printing, but also regarding the complexity in the use of the technology, and that led to very significant learning effects in the beginning when we had the traditional UV printing machine. It was a different matter in the LED range, because the colours reacted differently and we again had to re-learn, especially as the materials were also different. So when we began to work with the machine in early 2015, the colours were just not yet fully developed. We weren't able to set the proper depth, we weren't yet able to consistently produce good quality because there were always changes in the machine. In cooperation with AMS and Flint, we have already significantly reduced these problems, and we are now at a level – to give another example – we now print black areas with a density of 2.4, and that was very very difficult to achieve the traditional way, let alone with UV, and now with LED UV.
Peter Reiter: In the beginning there were very few colour manufacturers. There was a handful, one can say. They all came from abroad. There was one German, but also the development of ink was in a relatively early stage back then. Inks started to develop in 2008, and there was no LED technology, there was no experience, et cetera, only thanks to the installation we had in the market were the colour manufacturers able to of course test colours, and today we work with almost all German colour manufacturers. We are also the pioneers and are sought when it comes to experience, to do tests, et cetera, because – and I always want to emphasise this – we are not tied to any equipment supplier, but are regarded as relatively neutral, also with respect to customers, which is why we work together with all colour manufacturers, and one cannot say this one is better, the other is bad, we are all on a similar level. Now all colour manufacturers, well-known colour manufacturers, that is, offer LED UV colours, so now varnishes are a topic in all areas. In the beginning it was only about drying colours with LED. Today there are many who also have a varnishing machine. They of course want to do everything with it and want to go into refinement, which means colour manufacturers developing varnishes are also developing them especially for LED.
Will AMS make a new range after Drupa?
Peter Reiter: The idea is, after Dupa there will be new LEDs called Multiwave. Multiwave simply means a wider range, so more waves, a wide range, and they will also want to offer a wide range of colours on the market, which means I simply have more opportunities and, indeed, other colours, other varnishes. That's the idea, that you will then work with different wavelength ranges.
What was the reason for buying this technology? Was it quality or was it the business idea and economy?
Olaf König: On the one hand, it has always been good quality that we wanted to produce and also to actually produce. Of course, what also came along was the opportunity to be an innovation leader with this LED technology, and so far we have succeeded. The customer benefit has now become more evident thanks to the new possibilities the suppliers offer us, paints, varnishes, in order for us to print at a gloss level that the UV coatings have, for example, at the same level as with screen printing. So we can achieve a 96 highlight, which is almost not possible with screen printing. We have seen screen printing varnishes with much less shine. Inline, that is. Wet on wet.
Peter Reiter: Yes, there is a so-called return of investment. We did that a lot in the beginning, so many customers came to us and said, "When does such a system give a return?" We still sometimes do that, that we offer customers a return on investment. The customer gives us data from his company, ink consumption, varnish consumption, operating hours, plate-related misprints, everything flows in there, so a return on investment – when is it profitable? When will I recoup? Sometimes the customers are amazed by how quickly an LED system pays for itself. When do I recoup?
Olaf König: So we of course save energy with LED technology to an extent. So if you can imagine, an ER-dryer has an output of 27,000 watts, and now we are working with a dryer that has 2,000 watts. That's quite a difference, right?
Peter Reiter: One can say that since 2012 the costs for colour have gone down by almost 50%, and that means we are talking about completely different prices today compared to 2012 or 2013 when we started, and the topic of colour was a huge topic back then. It is no longer as important as it was before. Today it's about solutions, and I also always tell the customer that the price of the colour is one thing, but you always have to consider LED as a package. This means I cannot say today, "Here, I only have the colour," but today if I make a price calculation of an order, then the colour is maybe only 3, 4, 5% significant, and now when I of course have an LED colour, which is slightly more expensive of course, but in the end the potential savings with LED is much, much more than the money that I spend more for colour, that's why.
Can you offer something your competitors cannot?
Olaf König: Yes, for example, uncoated papers. This is a big issue for our customers. We have a lot of customers in the fashion industry, who also wish to design look books and that definitely includes the materials, and picture printing is just smooth, it has no experience, but uncoated papers in particular have so many different structures. And in traditional offset printing the colour was always brought to the uncoated paper, printed, and then after the drying process only 25 / 75% of it remained, which led to the colours fading away. We do not have that problem with LED UV printing at all, the colours remain on top and we have the same colour appearance as in the proof, even in the finished product. So the customer who comes to us and sees the proof on the machine, they can be quite sure that they will also have that in the finished product. We have no more drying time. In other words, there are no printed sheets lying around that still need drying time in order to be reprinted. We can print and immediately go into processing. And mind you, another big advantage is that we do not use powder anymore, so there is no powder mess, no more dust in the print room, and if we print black surfaces, for example, there is no more powder on it. So the famous white stars that were visible before are a thing of the past. Every now and then there is a customer who explicitly says that he/she would like to print with LED only. Yes. For various reasons. For one, because he/she wants to experience the new technology live, and second, for environmental reasons.
Do you think you will have lots of work after Drupa?
Peter Reiter: We already have a lot of work, but I see it the same way. We are convinced that LED technology at Drupa – the big break will come and that will be the buzzword. Everybody will talk about LED and we already notice that today, so I think so, yes. We are very excited about Drupa, we are also looking forward to it and also to all the work awaiting us afterwards. I would also like to point out once more that our many competitors, even back then, not with LED but classic UV, just laughed at us. A company I met there once asked me, "Have you sold a flashlight, an LED flashlight?" And I said, "Yes. I already have." "Oh, it does not work." Then I said, "Yes, it works and we are confident." Today it is no longer a laughing matter, but is taken seriously, and today there are a lot of competitors who have also recognised this. So, I guess we bet on the right horse, as we say in Germany. John's Company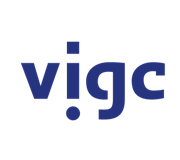 Vigc Company John's Company John's Company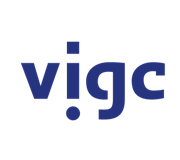 Vigc Company John's Company John's Company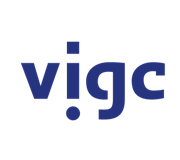 Vigc Company John's Company