Please welcome Marketing Manager and Co-Owner Lasse Svärd from Gafs Kartong, Sweden. Gafs Kartong is the first customer in Scandinavia who have bought the Highcon Euclid laser die cutting machine. The machine is truly amazing as well as the company who expect and foresee growth with this add on to the company's extensive range of equipment!
I would say that the packaging companies are raised from the forest companies and we do have lots of love for our forests and the whole industry that comes out of chopping woods is something that is deep within us. My name is Lasse Svärd. I am the co-owner and Marketing Director of Gafs Kartong, in Sweden. The company is a family-owned business started in 1947, by my grandmother and it has been run since then by my mother and now it's run by myself and my sister. We are a traditional cardboard box manufacturer. We make consumer boxes in a solid carton and in thin flute, covering basically all markets – from consumer retail, to foods, to pharmaceutical, to cosmetics. In general, we don't make the extremely exclusive ones and we don't make the really, really cheap ones, as well. So, we are a bit in the middle. As a smaller company we have an advantage of being a bit more versatile. So, for us, we really try to live up to the challenge and I would say it's really positive. I mean, the market itself is growing, we can see that our customers and our clients is having; they are investing more in the packaging and really developing their way of using the package as a means to market. We are constantly evolving with our customers and our clients and the market itself, as well. We have demands that impact the environment that needs to be changed in our facility and our environment and our customers come with their new demands on print quality, on material quality and we have all sorts of incoming, developing demands, so it's constantly evolving.
When I started in this company, 15 years ago, the products themselves were quite, I wouldn't say stale, but the layouts – they had long lifespan, the materials were not changing very much, but these days they change a lot. We have new prints each and every day, with the same product. So, a faster pace really in all, I would say, in all terms of the marketing perspective. The volumes are going down – although the general volume is increasing, but our manufacturing volume is going down. That is something that is a really, really challenge for us, because the industry in tradition is built around large volumes and now we really have to flip that coin and go to small volumes, with machines that are made for high volumes. The throughputs of more jobs, I would say is the real challenge for us.
We have two traditional printing presses, two traditional die cutters, one digital die cutter and two traditional folder gluers and some machines around this. The digital die cutter is a Highcon Euclid, which we installed a bit less than a year ago. So, that was one of our starting points for going into the smaller volume markets and the small volume productions.
Well, we've started a few years ago doing the transition towards the smaller amounts of orders or I would say, the more amounts of small orders, by starting with investing in a new MIS system, to be able to handle our administration parts faster. So, we've started with that and then with the machine it's a bit easier and well, we'll see what comes next. The smaller the run gets – the more a non-issue is the price of the paper. So, that is an advantage, of course. The biggest advantage in terms of price is the tool coaster, that we don't have any tools anymore, so that is a no-issue at this time being. Well, we are seeing that the setup time is running extremely low; you don't have to invest in a tool anymore. We can basically change the structural design up until the last minute of production. So, shorter time to market, shorter time span with everything. We can basically produce five minutes after we have got the 'okay' from the customer. We can see that the demand on paper quality is a bit higher in the Euclid. We can't run recycle board with the same quality, but a normal, mid or high quality virgin fiber board is no problems at all. We use varnish to really get rid of all these burn marks that we can get and all these issues, but I would say that recycle board is an issue and the other ones are not.
Obviously, as anyone in this industry is looking towards digital, I would say Digital printing, Nanotech or Nanography, that is something that we are constantly high in. We can see competition coming from the traditional printing industry. Many of those companies are ironing packaging as a way to evolve themselves and well, we really need to maintain our lead as a company and be one step ahead. That's the only way we can really do this. For us, it's not really to invest in capacity; I mean capacity is something that this industry has way too much. So, for us it's more or less to be able to provide our customers with new products, new way of marketing and try to evolve their packaging needs. We're ironing growth of course; we are looking at how to grow with both, small and large customers or brand owners. We believe that growth is a do or die thing – we need to grow, we are a bit too small at the moment. So for us, it's growth that is the key. The organic growth is primary, but we are always keeping an eye on the market to see, because the industry itself is in great need of mergers and acquisitions. So, I would say that we are really open. We don't have organic as a solo show to do. We'll see what happens. We need to maintain the lead to really try to adapt to our customers by being one step ahead. John's Company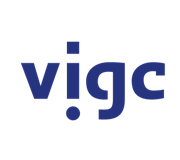 Vigc Company John's Company John's Company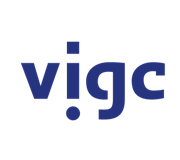 Vigc Company John's Company John's Company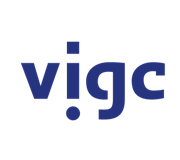 Vigc Company John's Company