Luc Augustinus is head of Business Development for Peleman Industries in Belgium and if that doesn't ring a bell for you, it may be because they are way more known for their Unibind products. At Argos Inspiration Days in Brussels, we got the chance to talk to Luc Augustinus about their latest invention – the Vpaper Tower. The Vpaper Tower is a machine that adds a double crease to a paper making it possible to use in Lay-flat bound products, like photo-books, textbooks and well – pretty much every application you can think of.
Take a look at the video and see for yourself what Vpaper is all about.!
Peleman industries is a Belgian family owned business running mainly three brands, one, the famous one, the oldest one is UniBind, a lot of people know us because of that brand. The brand new brand here is Vpaper. We have the Vpaper Tower, and we have another one for the photo finishing business in the retail called Photomore.
Yeah, it's a quite spectacular innovation, and we have a very positive feedback here on the show, so what we do is we turn regular printed paper into a lay-flat paper, so that any digital printing company who produces books, whether it's photo books, magazines, children's books, any kind of publication, they can make their own books lay-flat.
Yeah, so basically we put a crease in the paper, and then we force the paper to make a fold in both direction, which … And then we need to press that fold, so the paper kind of breaks it in the fiber, and the paper remembers where it will fall open by itself later on. So in the existing workflow of somebody who is producing books today, there now a change taking place, there's an additional small step where all the sheets, individual pages, will be grabbed by the machine, get that special fold and twist, and then they will have used the perfect binding existing, any kind of binding machine they have.
No extra resources are needed, basically the machine runs by itself. You feed the paper in the feeder, and there's an automatic stacker behind the machine, so it perfectly works in the existing workflow, with the same number of people actually.
This machine will do like a 6000 sheets per hour, depending a bit on the speed of the feeder, but we can even get to double that speed if necessary. So it matches very well with the speed of the digital printing equipment.
We have a lot of discussions with people in the industry, not just the printing industry, but also on the publishing end, and it is clear that there was this trend of e-readers and e-books that people said they're going to take over from the print industry, but really when you talk to the publishers themselves, they prefer the …. What sometimes people say the old-fashioned paper, tangible book, but people are asking all of us in the industry to make it more into a comfort product, they're searching for a user experience. And I think there's a lot of added value potential in that, which, one of the solutions, bringing a product where a book will lay open by itself, there's a perfect opportunity there.
Imagine photo books, there is already some lay-flat solution for photo books around, especially for hardcover finishing, but for the regular, softcover photo book, with a [inaudible 00:02:53] binding solution, there wasn't really, so with that solution of the Vpaper technology, we really can get that to the market as well.
Let's take another example: students who are working on their laptops with their book laying next to them, it's a nightmare if they have to open the book again, and again, because it simply doesn't stay open by itself. So that's another feature where the benefit is there for the costumers.
There is a very good match with digital on demand printing books, but as well in the offset business there's a lot of demand for a better lay-flat, more comfort in book reading as well.
Not really, we were there a personalization solution for hardcover creation case making, and binding. So this is actually the second product we are launching there, but we do seem to be … We have a foot in the digital printing market now. Yes, we can say that.
Well, we are at the entrance here, that's why we like it to be here among other partners, people in the same business, and we already get a high feedback, very positive, there's still a lot of work to be done, fortunately we already have a couple of costumers started with this technology, so we're getting them in the cloud, and communicating about it, and that's what this is all about here. John's Company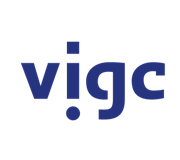 Vigc Company John's Company John's Company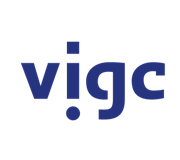 Vigc Company John's Company John's Company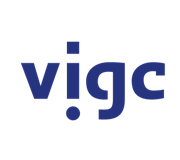 Vigc Company John's Company