Marius Karlsen is a Concept Developer from the Norwegian company iNord. At the recent annual meeting for the members of the Federation of Printers in Norway, Marius Karlsen gave a great and very lively speech about the great tools offered by Google. Is Print Dead? A question asked these days by Pat McGrew from Keypoint Intelligence and Kevin Craine in their new podcast of the same name – however – Marius Karlsen said "You can use the platforms to sell the really sexy things – which is print" and when he handed over his business cards to the interested audience, this was letterpress printed business cards – all underscoring his statement. Take a listen to iNord's Marius Karlsen – quite clever and quite interesting guy.
0:19    When the internet was born, many saw this as the death of print, but today it seems more like two different channels supporting each other rather than competing.
0:26    My name is Marius Karlsen, and I work as a project manager in a company called iNord. And, I also have my own company called Helt Digital, which pretty much helps normal business to get a better position on digital platforms.
0:41    In your opinion, is paper dead?
0:45    The paper isn't dead in a digital age, and you can still make beautiful cards and beautiful products with paper, an old-school print product.
0:59    So even though you work with digital media, you donít see them opposing each other?
1:03    No, but because you can use the digital platforms to sell the sets of products, which is made by print.
1:12    Is that what you tried to tell your audience here today?
1:16    Yes, I hope I did. It's so many possibilities now, and it's so easy to reach the target audience with the right relevant products these days, and Google has a lot of different programs to help you do that.
1:36    Should all companies do and think like Google?
1:40    But, if you can't beat them, you should join them, right? And, of course Google is a big company which really arms big money, and we all should try to do a little bit like Google. We should try to put the consumer in the center and make great products for our customers.
2:01    Seems that the more advertising shown, the less people react to it ñ isnít that a huge problem?
2:05    Yes, that's a real issue. And therefore, it's so important to understand how, for example, Google, work when they are indexing new pages on their result page, and know how you can make great content for your customers, which is not plain advertising, which is actually valuable content. They feel give them some value.
2:30    If you would like to market on the internet and you have never tried it before, what do you do?
2:34    It's a truth for every companies, they should look at their product, and they should look at their consumers and say, ìDo we have the right consumers?î or ìDo we have the right products?î And, if the answer is no on either of them, they should change. The analytics company Nielsen in the United States, they did that, and they saw, ìOh my God, we have wrong products and wrong customers. We need to change everything.î And, they did. But, that doesn't say or that doesn't mean that if you, in your case, is a printer in Stavanger has every product, you can have some products that is outdated, and you can get some new products. But, of course, then you need the competence to create these new products, and then you have to take some risk. John's Company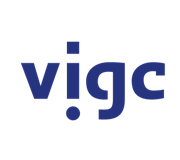 Vigc Company John's Company John's Company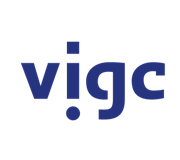 Vigc Company John's Company John's Company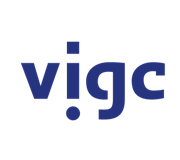 Vigc Company John's Company