In a time where many printers are struggling to get more customers, one of the solutions is obviously to add a web-to-print service to your selection of sales platforms and in this episode we speak with the Indian company RadixWeb, who for almost a decade have been delivering the OnPrintShop web-to-print solution. This episode is not so much about the solution it self, but more about the company behind at least one of the more than 800 solutions globally. We will soon start to introduce more knowledge about web-to-print in general and also offer our viewers information about where to get balanced information. One of the leading web-to-print people in the world is Bernd Zipper from www.zipcon.de and though his site is in German he speaks and write perfect English.
We have been doing this for 15 years. We started with 2-3 people and we have evolved over a period of time. OnPrintShop has been popular in the market, because of our continuous involvement and effort to excel on Web-to-Print Storefront arena. Our team has been constantly adding more functionality features by talking to our customers, understanding what are essential requirements and features for their business and we've put this all together in a very systematic manner. That's what makes it more popular. As we have grown, we've been adding a bigger number of good people, who are with us since very long time. That is a key – we are not doing it alone. We have a team and we have processes in place, so with the team and processes in place we are able to manage the organization.
I am there right now working as a Product Manager and handling main OnPrintShop development in terms of the new features, how to introduce any new development for specific industry, or specific client requirements, the analysis – that is what I'm handling. If new inquiry comes with different ideas, my responsibility is to understand that requirement and to deliver so that requirement will be fitting to the OnPrintShop. I am taking care of that one.
We have a dedicated Training Division, wherein we train people for technology, we train people for usability, we train people for project management. Training happens internally, and we send some of our key people for training at outside professional organization, as well, and that helps us altogether. We have environment where people are able to express their ideas, and that'll also help them to be motivated about doing new things.
Right now, I'm working with dedicated 20 people underneath me. We have some of key members who are responsible for main development and we have their process defined. It's like, OnPrintShop is growing because they have defined their process, right staff on that, like my top management. Up to 5 key members are dedicated to work in OnPrintShop, so if there is anything new – okay, just assign to them and they will take care of it. We have a dedicated QR team who is taking the responsibility on how to manage and deliver the quality items.
It's not that difficult to get staff with qualifications, but yes, it's a bit of a challenge to train people for Web-to-Print industry, because nobody works in India on this domain, so we get people who know technology, but we have to train them on business acumen for this industry.
Customers should look for a decent mid-term to long-term strategy when they invest in a web-to-print. Today, the web-to-print in not just a software which you will buy and it will transform your company. What customer needs to understand is that it is a process of serving customers using an online platform. You set up your processes, your marketing, your backend support, your supply chain, and all this, utilizing a web-to-print platform will help you scale your business, but that scaling is not going to come over night. So, when they look at the web-to-print software, it is just part of their plan, it's not everything. So, we constantly guide our customers to have a balance plan for at least 1,5-2 years in place, so that you attain more success than thinking that in a short-term it is going to change everything.
Our focus is working as an IT partner with them, and not just delivering a piece of software. So, we work very closely in terms of understanding what our customers need in terms of what their challenge is or what their objectives are when they're looking for an online print auto-management system. That has made the biggest difference, where the OnPrintShop has created a lot of value and success for our customers. And the second very important idea is where we provide a personal, real-time support. We are always there for them. Basically, what we have done is we have very clear responsibilities defined in the organization in terms where we have layers – we have the sales team, the marketing team, the product development team, then we have a QE team, and then we have a support team, and apart from them there are a lot of other teams that work along to make OnPrintShop a stronger organization. The key part is that we have created a mission where the mission is, as we say it, everybody is very closely integrated. We work as an eco-system, where our objective is delivering success for the customers, and this is what we discuss in-and-out every day, and this is what drives passion and everybody's involvement in delivering a successful solution and support to our end-customers.
There are a lot of meetings that go in-and-out. Even for Graph Expo we've got 60+ meetings lined up. More and more customers are realizing the need of an IT partner rather than just a web-to-print solution, and that is what is driving a lot of meetings to us.
It has been 8 years and we have been continuously evolving this product, so it is really, really important for us. We have held on to this product since a long time, we have put a lot of continuous, ongoing development and efforts. As you may be aware, last week we have launched version V5.0 with the revised admin interface, HTML5-based interface, so if you look at the commitment we do, you can see the importance of the product to us.
For me, as I consider it we have a subscription model in there and we have more than 150-200 active customers. Whenever we are planning new developments, we have to think about each and every customer, because for European customer requirement is something else, for US customer requirement is something else, so we have to develop on that, how to enter globally. So, our main challenge of the new development is to understand the requirement and how we can develop, so everyone can use that feature. Our main challenge is to develop that. Our main thing, OnPrintShop 5.0 is many of our customers who are using this system. This is for our clients, it's not for end-customers, first of all. Because many times they are saying to us: "I want to set up one corporate or set one product." They are a little bit like: "Click on Sale. Okay.", then forget about something, and say: "This doesn't work", so they will call for something. Many times they are always contacting us for a small thing, and we realized that we need something, you know, work on the backend, so that anybody can use that part. Based on that, we've created a version 5.0. which is mainly for printers who are using the admin. So if they want like a multitask purpose, just click on PIN, okay that will be PIN, then back to the same page again with easy navigation standards, pricing, copy-paste, so within a single screen multiple tasks can be done. So that's kind of the easy end-user internet, easily operate the admin panel. That is the major part, which is again mobile friendly, every administrator doesn't have to go to a desktop every time. They want to see how many orders are in their system, so the mobile again is the major acumen. Third part is the designing tool, because now everyone is not a designer. They need simple and clean designing, so we optimize their complete designing tools, so there are many small things improved.
Every year we have an appraisal cycle, and this appraisal process is very well defined and structured, wherein year by year we review what goals they have achieved and what more they would like to achieve, and based on that achievement we are giving them more height, bigger position, more responsibilities.
We are trying to focus on their strength and build more upon on their strengths, that is how do we really create an environment which promotes what you love to do. So that is one aspect and the second thing is that we have a lot of internal interactive sessions going on, where everybody becomes a participant and a trainer, because they are in-and-out, they have their strengths, they are learning, and then we are trying to build an environment which is very, very proactive and interactive, where we promote their initiatives. They take up a lot of responsibilities and then they grow when they feel that they are evolving their leadership skills, they want to stay more with us and they want to stick with us. So, if you look at our development team, our sales team, there are people who have been associated with us for more than 8 years, or 4 years. We've been very successful, because for a product company it is very important that the guys stay long, because that is the way customers feel comfortable, because they feel associated with those guys. When they talk, they know that these guys know what they want and for the product to evolve that is a very, very essential aspect.
It's not just about money always. People are motivated with how good work environment you can provide them and are they able to make their own decision, and all those things compose a solid, positive environment. We try to give a positive environment to our team, so that they hold on to our company.
We have a regular interaction with our team who understands what they want. Similarly, when we go to the customer we ask the same question about what they want. So, that is the question we ask our internals, because it's the same. And when you get what you want, you want to stay longer, you enjoy being there.
What we are focusing on is having people who have the attitude to learn, who are trainable. We are picking up those people who have that passion, and then we're trying to get more into that kind of training environment, which keeps them feeling better, because they're learning, and when I see that this young team feels that they are growing, there is a lot of energy to do more. So, you see a lot of sparkles in their eyes.
One of their major needs is that they need challenges, they need an environment which helps them to grow, and when their personal mission and the organization's mission are attached together, they really enjoy growing.
We see a lot of competition nowadays. Every few months you would find a new software vendor coming with the web-to-print solution, but we see now they all are catching up, because since 8 years in continuous development we have been able to put up and we are continuously doing the leadership and the innovation, also. We are already much ahead of a lot of our competitors. We are competing with most of companies in all the markets. We have some companies who compete with us in Europe, we have some companies in U.S., like 'Pressero', who is one of the competitors in the U.S. market. And in Asia region we have no competitors.
We serve a specific niche. For example, we don't do In-design templates that some of our competitors do, but then at the price point, we have much more advantage than what they do with those solutions.
We have been growing year by year – we are adding countries, we are adding customers, we are adding products and that itself shows that at this speed, we are even upgrading our solutions. We are one of the fastest to upgrade, because the more we are working with print service providers and the more the technologies are evolving, the reason we are moving so fast is because it is on our 'The most priority list', the most important part of our company.
We have 4-5 different regions – Europe, U.S., we have fulfilment in all the regions. This way we research on many other platforms in terms of what is the CRM IRP, what kind of interface they are creating, so everybody can easily use it. That's what we consider our base is, whenever we create some new feature, we do analysis on that – what is the niche, what is the best way to design work on our print shop, and using that we create here.
A layer? To be honest we're missing that part, because when we develop something, we are developing in our own way. We never act something, we deliver. They are complaining after: "You deliver, but this part is missing". Frankly speaking, so it's not, but we had OnPrintShop version 5.0, because of our many existing customers. We asked them: "We're going to develop these things. Do you think it will work? Is that an (17:07?)?" So, it's like a free bag. For one month we were completely discussing it with our existing customers, and then finalize the requirement after that week. So, we made sure it's okay and that this will work for our customers.
We still have many things to develop at OnPrintShop. Now our team is a little bit strong, it's our space and it's feels like we're not doing job like from 9-5. That's why we continue our talk with our customers. We're going from one stage to another, so everywhere you look it's OnPrintShop. Our main is that a key online storefront is OnPrintShop. And again we have to have all third party incorporated like MIS, Workflow. Our next main objective is to engage our major customers. We've already integrated 3-4 third party software, but again MIS and IRP is missing that we would like to integrate with this system. Most of the printers are currently using MIS and they want to integrate, so we would love to do that kind of job. John's Company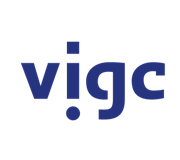 Vigc Company John's Company John's Company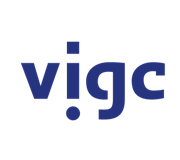 Vigc Company John's Company John's Company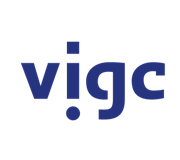 Vigc Company John's Company