In this INKISH episode, we take a look at the paper and print in the public space. Sometimes we simply forget to let us inspire from the print that surrounds us daily.
Welcome back to a new episode here on INKISH TV. This time we are going to follow up on the film we did last week called Influences in Purchasing of Print. This episode I have chosen to call Print in the Public.
Talking about print in the public is actually quite interesting, last week I was in Japan, and being in Japan you see print everywhere. You see it in the streets, you see it obviously in the bookstores and the kiosks, and you'll see them on the streets where it's … it's simply amazing.
I have taken some films from there just to give you an idea because I think that when we in the printing industry talk about a crisis in the printing industry maybe we sometimes forget to actually open our eyes, walk out and see how many applications print and paper can be used for. There is commodity products like kitchen rolls, toilet paper, bank notes, notepads, these kind of things. But you also have a lot of things for communication. You'll have also a lot for leisure. You have also a lot of paper for marketing. And I think that actually one of the things that we have to speculate about in the printing industry is to actually open our eyes. Let us inspire from the world around us because there's a lot of opportunities out there.
I have also started to read a book by Bernd Zipperrt From Germany. It's in English so I can recommend you to invest in it. I've just got to the first 25 pages so it's still new to me. But one of the things that Bernd is talking about, which is quite interesting, is when people in the printing industry talk about a crisis or the changes we see in our industry, we very, very often see the changes based on what segment in the printing industry we're working in.
So, let's say that for example if you are working in traditional offset then the crisis is based on how your development of your company goes in that segment. Or if you're in large form, or if you're in digital print, or if you are in screen printing, or label, or whatever. And maybe sometimes we should step back and look at the industry from a more generic perspective and see that maybe the industry is not doing as bad as some of us may believe.
I think that film shows a lot of opportunities from commodity products, to specialized products, to communication, to a lot of different things. So, once more thank you very much for listening to my words, and I hope somebody will participate in the discussion because this is, in my opinion, important, and it's important that we figure out ways to make our industry look better, and work better, and become more profitable.
So, thank you for listening and have a nice day. John's Company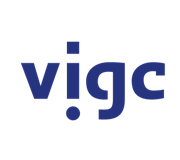 Vigc Company John's Company John's Company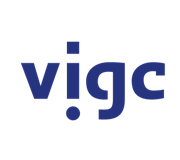 Vigc Company John's Company John's Company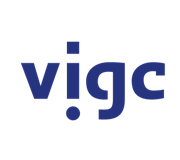 Vigc Company John's Company