Xerox is not only the producer of some of the most printing machines in the world but also a developer of software that can support your optimization of your processes in your printing company. One of the products under the FreeFlow umbrella is "Core" and at the annual meeting for Federation of Printers in Norway Per Arild Alfheim explained the value of automation.
In a break, we got a chance to talk with Per Arild Alfheim about why printers need to invest in automation and workflow.
0:18    Automation is one of the buzzwords in the printing industry. We spoke with Xerox sales director Per Arild Alfheim, to give us an insight what Xerox is offering to their customers in terms of software solutions.
0:30    Why automation?
0:32    We look at how the market is changing. The relevance is going down, and you have to be faster and everything. Then, you have to make sure that you can do all the new jobs, and we're not putting on more people. So, you have to make sure that you have a solid work flow to speed up your processes.
0:54    Is Xerox today more than just a ìbox moverî?
0:57    Well, I think we are concerned about our customerís business. And, looking at that, it's easy for us to sell a box, it's easy for the customer to buy a box, but it's not easy to be profitable in the marketplace. To be that then, you have to look at the whole chain. We are leaning on our customerís success, and help them make their success, then of course workflow will be my major part of their success.
1:25    Does that require a new skillset for the sales employees in your company?
1:30    We've always been concerned about the customerís business. And, of course we have analysts and so on, which can help us go into the details if we need it. If you look at the peripheral core product, even it's still not notable from the web, so the customer can just download it and try it for 45 days without anything at all. And, if they want to put in a day for a consultancy to that, then they should be able to do the validation if this is something that's working for them.
1:56    Do you have any special business development programs for your customers?
2:01    Of course. We have the whole of the series of business development programs. I think it's around hundred now, so it's really moving up. So, it has been renamed from the profit accelerated, but the content and the kind of intent is the same.
2:17    Have the Norwegian printers already implemented automation?
2:21    I think some of them has done it, but moving into new markets they need to reconsider and maybe update some of the things that they have. We have this profit accelerator hub, which you can go and do all these kind of things if you want to just find out how we can help you. Otherwise, we have people all around in the Nordics, which can be more than happy to talk to your customers.
2:47    Is the Freeflow Core software expensive?
2:50    No. The base software is quite cheap, and you can then, as Iíve said, already download it. And, on top of that, we have different modules, and it's flexible, and you can upgrade whenever you want.
3:07    Can you use Xerox FreeFlow Core together with other workflow systems?
3:10    You might want to integrate it upwards, downwards. It's an open standard with the JDFs and all those things that you need to talk with other systems. So, if itís a binary, if it's something that you already have, or maybe it's a web-to-print system, and you don't want to punch in things several times, then you're home free. John's Company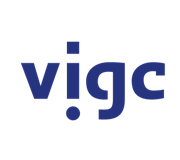 Vigc Company John's Company John's Company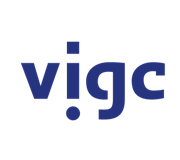 Vigc Company John's Company John's Company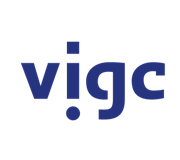 Vigc Company John's Company