This is a short presentation of Slava Apel from Amazing Print Tech – a Canadian software company producing – well, as Slava says himself – Web-to-Print software in a nutshell. The software has become one of the major solutions in the printing industry and won numerous awards and prices. Slava Apel is also a quite interesting man since he is also writing books, articles and participating in industry events.
I am quite sure we will see more to Slave here on INKISH.TV.
Stay tuned!
0:15    Just by looking at your very nice booth, Iím guessing your company does web-to-print solutions?
0:19    In a nutshell, it is web-to-print. But, the way that I look at web-to-print, almost any website is web-to-print, where somebody can place an order. We provide just so much more. Instant estimating, instant design, predictive text placement, online preflight as customers are doing their work. So, it is a lot more than just web-to-print. Web-to-print, I would say, is a very small component, and yet it's a very, very important component.
0:46    Why is your software better than the one from your competitors?
0:50    We've been around already for close to 20 years. We're servicing quite a few thousand customers. Now, why do customers, why do printers, print brokers, and sign makers like our software? Because, it's actually one of the easiest one to use. We've done a lot of benchmarking of our software versus any other company that's out there. We have the best predictive technology that assists printers how do they interact with their customers. It will provide the easiest experience for the customer to order regularly printed items online. So, when the customer goes online and orders anything that's customized, like letterhead, leaflet. When they're ordering a presentation folder to business card, when they're ordering the regularly printed items, we provide that smooth experience because of our click-through rate optimization. Meaning, we actually know what the customer is looking for, we're monitoring it, and we adjust the behavior of the software to make sure it's customer friendly. So, it really separates us from the rest. When most of the companies are software first, we are what's a marketing first. We want to make sure that more people can buy easier through printer storefronts, which is very different when it comes to thinking of what is actual software.
1:55    So it makes the process better, faster and easier for all parties?
1:58    We've been called to be the easiest to use system in providing a connection between a customer and a printer. So, at the end of the day, the printer has to be the one that is having an easier way to print, and the customer has to have an easier way to design and order and upload and proof. So, we are that bridge between the customer and the printer, and there's many other bridges all the way down to the pre-press, as well.
2:20    Is your software cloud or license based?
2:25    We provide both, depending on the marketplace. North Americans generally like cloud-based solutions, and because of that, over 99% of our integrations in North America are cloud-based. However, whenever we're selling to Europe, there is still the tendency to go for enterprise solutions where it's actually being hosted on their servers, and we are definitely adaptable to that as well. So, depending on the country, whatever they want to do, we are doing so John's Company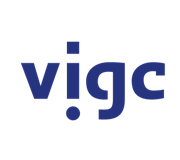 Vigc Company John's Company John's Company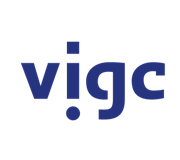 Vigc Company John's Company John's Company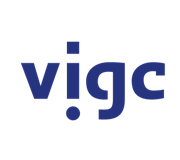 Vigc Company John's Company