Imagine that just 10 years ago, maybe Norway had 10, 12 maybe even 15 web-offset printing companies. Today the winner is Aalgard Offset – being the only web-offset printing company left. As Paul Bjarte Løyning explains – not the only one in the market, but the only one in the country. The company have invested a lot of money in new equipment and new premises. INKISH.TV visited the company in beautiful Stavager and here is our episode – great people, great company and whau….
0:29    We have done big investment now, for the building and for new equipment. So, we think we are good, prepared for the future. And, thatís important in Norway, to have the best equipment, because itís a high cost land, and thatís important for us to keep the salary down.
0:51    We have built 5,000 square meters in connection with the investment in the new Komori machine. The reason is that we have two old machines that are filled up on full shift, and we have to decide what to do. And, we decided that we want to invest, and to bring in more jobs for the future.
1:13    How do you see the future? Because an investment like this isnít depreciated after one year.
1:18    No, no. We think longer than that. And, well we still believe in print. The market in Norway is still big, but a lot of production go outside Norway. So, we have a lot of things to take home. So, thatís what weíre working with now.
1:37    Is this investment also an attempt to get back some business that is now printed outside of Norway?
1:43    There are two main reasons. We want to stop the export of the printing material, and we want to be more competitive. Because we have a new equipment, we can go on short runs, and we have all the other stuff like UV. We can print our own covers. We have stitching, perfect binding. So, all in all, we will be very competitive in the future.
2:10    Is the market prepared to pay more for the goods or are you as competitive as the printers outside Norway?
2:14    We are maybe a little bit more expensive, but I think some of the customers, they think itís good to print in Norway. We are flexible, and we have a big paper stock. So, we can take it from ñ I only say, ìThereís no problemî, and do the job.
2:34    And now you can also offer low volume printing to your customers?
2:38    We can go down to 3,000 copies if we go for magazine printing.
2:56    Are you now the only heatset printer left in Norway?
3:00    About 15 years ago, there were between 10 and 15 heatset printers in Norway. During the last 5 years, all the other capacity have been closed down. So, for the moment we are alone in the Norwegian market, but we are not alone in the market.
3:21    Have you told the public about this new development?
3:24    We have not shown this out yet, but we have too much to do with the building still, and the installation of the new equipment. After that, we will start to tell people around about us.
3:49    What is the current status? Are you up and running?
3:53    The two old machines have been running all through the installation. The new machine is now running. Itís running on two shifts. That means, 50% of the total capacity. So, during a half and one year, we hope to be running on full shift also on the new machine.
4:13    The current trend is digital print and smaller print runs. You went the opposite way
4:18    Some other jobs disappear, of course. But, some other jobs, theyíre growing. So, I think the paper volume in Europe is more or less the same, before the finance crisis. But, in Norway and Denmark, a lot of jobs go outside. So, thatís the biggest problem. So, if you have the best equipment, and use it, not only one shift, but 4 or 5, then itís possible to earn money still. John's Company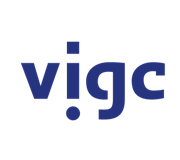 Vigc Company John's Company John's Company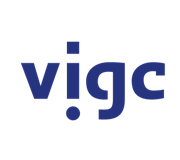 Vigc Company John's Company John's Company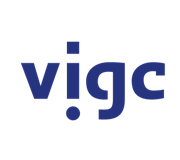 Vigc Company John's Company