Argos Solution is a company developing and producing UV-coaters and more. In this INKISH episode, we talk to Tony Michiels about the Argos Inspiration Days that he is the organizer of. Tony Michiels is very open about that the inspiration for Argos Inspiration Days comes from Hunkeler Innovation Days – and we are certain that the participants will enjoy the knowledge, the network and the inspiration that you can experience yourself March 6th-8th 2018.
So the idea behind is that there is definitely a need to get a show where we can have the complete workflow, and of course up to the finishing where Argos is a market leader in it.
This is more than a marketing event. This is to make people aware and customers aware that there is more to do than only printing and/or finishing. We want to demonstrate that finishing, and in our case it's the UV coating, is part of a complete workflow and it's not only a small machine or a big machine standing aside who is making coating oil.
We have seen in the past that going to the big shows is, first of all, very expensive. It's sometimes too crowded, there is no focus on products. It's more a general show where we have continuous feed cut sheets, everything next to each other. Where we want to have similar to what Hunkeler is doing for continuous feed printing, we like to show for cut sheet printing. It's a complete workflow.
They see it as a missing link. And again, everybody started to get more and more afraid about the big shows, the big investments, no focus. Again, it's really focus, focus. If we can, again, coming back to the workflow where they're part of it and get really pointed out showing machines and solutions and applications, we are not going to compete to each other on the show floor, I think we can create a big added value for the market.
The customers coming to visit Argos Inspiration Days for the first time, they will have more time to look into what they really exactly need. They will not be overwhelmed by different solutions which are demonstrating 10 times the same thing. They just want to see what they like to see in a very narrow timeframe.
We don't think we have missing link. Of course, from some companies they will always find a missing, but in talking to our exhibiting partners, all of them are very enthusiastic. They all are very open-minded to help this, to put the shoulders under this event to make it bigger and to get it repeated every second year.
It is definitely an international show. Of course, we do it in Brussels, there are people from Belgium, Netherland, Luxembourg, there will be a lot of people from them, but also Germany, France. This needs to grow. We really need to grow. It's not only about Argos, it's about inspiration and inspiration days. Three days, every second year, where you can have ton of ideas to make your company better and make it more profitable.
This is one of the reasons, they just were very attracted about the idea, again, on the focus that they can really get just Adobe and nothing else. Same with Apple, being a big Mac user, of course it wasn't too difficult to get them there. But anyway, if they're not interested they wouldn't show up.
Canon, by example, they were very, very keen on it. They want to show their virtual house, the same what they have in the headquarters, where they show a lot of applications, all digital printed, and have a complete story built on that. A company like Renz, they're the biggest one in calendar digital. Then we come to digital printing where we also see a move from traditional to digital printing because the volumes are getting bigger and bigger. Connected to that you get a multigraph. If we, again, go to the box application to the packaging application we get more international. We're having a very nice solution on tagging, on tapping boxes, to fold it and to glue it, which is also needed for short runs. And if you go to code it, everybody knows what you need to do in that. And then of course you get companies like Plockmatic, which has a wide range of products, which is really fitting in every digital print center.
Of course, of course, and not only by the applications I just mentioned because you get other finishing companies showing applications in book printing, on statement printing, enveloping. That's the part delivery we are talking about, we even have a very nice solution on a digital box maker for the one-to-one shipments to make to ship out. So I'm sure it will be very attractive.
Yes, of course. At the end of the day we're in Belgium, first of all. Everybody knows it's from chocolate, beer, and some vines, and very good food. So on the first evening, on the Tuesday evening, on invitation only by the exhibitors, we have a network event in one of the most beautiful places in Brussels, I would call it Chalet Robinson, where we have a 350 people attendance of experts and keynote speakers who will show up there to make it nice. And on Wednesday evening, first of all the show is open until nine o'clock that day, so we have, we call it in Belgium nocturne. Then we will have the race track party where we will demonstrate the efforts that Argos is making to help young riders into fulfilling their dreams.
Everything is for free. The entrance is for free, the food, drinks are for free. The Tuesday event is on invitation only or you can subscribe for a very small price, and on the Wednesday the evening event is all for free.
6th, 7th, and 8th of March. John's Company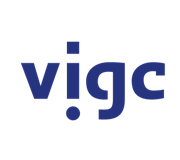 Vigc Company John's Company John's Company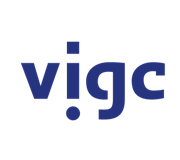 Vigc Company John's Company John's Company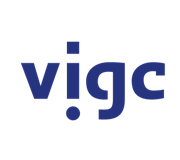 Vigc Company John's Company