Will Crabtree runs a small print shop in Tampa, Florida – and we were invited to visit Will Crabtree and his team, while we were in Tampa on another job. TampaPrinter is both a walk-in-store and a web-store – and reason, why we found it interesting, is that no one should underestimate that companies like TampaPrinter sometimes have a strong owner a dedication to growth that is not often seen among larger printers. Will Crabtree has experienced huge growth over the past years and he has both the energy, the skills and the go-to- attitude that all printing operations can learn from. Get inspired by the positive attitude from Will Crabtree and enjoy this INKISH.TV episode.
0:34    We are an online printer with a retail store and graphic design studio. So, we cater to clients that are looking for a higher quality product, and they need it in a hurry. So, we do a little bit of everything. Everything that we do isn't necessarily printed same-day, but we offer a lot of our service the same day. But then, we also do a lot of big commercial work that it takes up to a week. A little bit of everything: wide-format, business cards, brochures, magazines, books, catalogs, a lot of wide-format work, trade show displays, a little bit of everything.
1:06    Did developing software for the printing industry gave you an advantage for your business today?
1:10    I was a broker, so I was reselling printing. I knew enough to be dangerous, but I didn't really, I never touched a piece of printing equipment in my life. I knew the difference between digital and offset, but that was about the extent of it, from an actual logistic standpoint. So, we developed the software, we started selling the software, we became more knowledgeable in the industry. While this is going on, I'm still building Tampa Printer. It's growing as the local brand. And then, I also became the chief of operations for the software company. So, I was running the software company, I was running my own printing company, and then a point came where I was making more money selling printing through my printing company than I was running the software company. When I had been thinking about this for a long time, it had been a concept and an idea, and I actually looked at the space that's two doors down from where we're at now, about six months prior. And, I was on my way into work, I was talking to my mom on the phone. I said, 'You know, I think I'm going to stop off, get off the highway, and see if I can find any cool spots that would work.' And as soon as I said that, my phone rang, I clicked over, and it was the owner of this building. He said, 'Hey, I have this space that I think would be perfect for you', and I said, 'I'll be there in 30 minutes.' So, I came over, I looked at the space, I signed the lease. A week later, I gave a one-month resignation letter for the software company and dove in, you know. It was mine, mine alone. You know, it was something that I wanted to do, and it was a big risk. You know, luckily I had a foundation already from the brokerage. So, I had a client base and it wasn't starting from scratch, but coming in here and learning how to run equipment and figuring out what's what and how to do things was a lot of fun, but it was very stressful too. We've been very successful. We've grown a lot in a short period of time, and I have plans for continued growth, and it's really exciting.
3:01    What is your secret to success?
3:04    I think there's a lot of different things that play a role. A part of it, I do think, is that I'm not stuck in my ways, I'm open to change, and we're always trying to find new ways of doing things and make our own products. A lot of stuff that we offer, I didn't learn other than figuring it out on how to do it. You know, how many business cards we could fit on a sheet, and how to make a retractable banner, and all these different things. It was all trial by fire. And, we gradually become more efficient in what we do to where we can offer things at a lower price and do things faster. But, I think a big part of our success comes from our presence in the market online. If you search for anything print related Tampa, we're coming up a couple places on the first page of Google. That's part of what I've learned. I'm certified in AdWords and SEO, so I know how to do search engine optimization.
3:52    Why doesn't the printing industry take better advantage of the new media?
3:56    I think a lot of it comes from fear, and actually working with a lot of printing companies, you know, with the software company. I also worked with a national franchise, and I've been all over the country teaching other people how to use this software, so I've had a lot of hands-on experience with a lot of different people in this industry from different gamuts. And, it comes from a fear of change, not wanting to break the mold of what you're used to. If you're used to taking a piece of paper across the room to make a job or whatever your workflow is, there's a lot of inefficiency there, and there's a lot of inefficiency in the industry. But, you know, if someone comes in and says, 'Okay, we're going to completely change how you do everything.' Most people are going to be like, 'Nope. I don't have time for that.' But, what they fail to realize is that if they would take the time on the front end to make some adjustments, that it will save them time exponentially on the back end.
4:47    Your business model seems very customer friendly.
4:51    I'm very nimble or the company is very nimble and able to adapt. And, the knowledge that I have and that I've gained with being a broker and now running equipment and knowing kind of costing and how things work is, you know, I will ñ If a job comes in, and a client that I'm serving needs something that I'm not able to fulfill, I will find a source for it to be done, and the way I do that is, say it's a 300-page catalog. I will source that to a sheet-fed and a web-fed, and I will actually source it to three or four different companies to have them bid on it, and then pit them against each other to get the best price, but also finding that sweet spot between digital offset and web fed to be able to find the right price point for the product. And, I think that's where a lot of the power of a broker or my experience as a broker comes from, is my ability and knowledge to do that to where even though I may be reselling a product and not sourcing it, I'm still giving the customer a better quality product at a better price than they would be able to get on their own.
5:48    Are all your employees designers by education?
5:52    All the people that work here are graphic designers or come from a graphic design background. Everybody does a little bit of everything, wears multiple hats. So, anybody that works here can come up and get behind the counter and take an order over the phone, you know. And, everybody that's come in had no experience in printing whatsoever. So, I'm coming from someone that had no experience touching equipment, learned on my own, and then teaching my staff, which I've actually even got to the point where I'm not the one teaching. The people that have been here are teaching the new employees how to do things and how things work.
6:21    How do you see the nearby future for Tampa Printer?
6:24    I've been looking at buildings in the area. We're a little cramped here. We've only got 1,200 square feet. We're doing a lot with it. But, the area and the location that we have is a very high traffic and prominent space. So, the issue that we've had is trying to find the space at the right price with enough space that still gives us the visibility, and it's been a big challenge. So, kind of changing gears. I'm actually putting a letter of intent on a building today that's across town, and another high visibility area. It's about 2,300 square feet, and would be a second store. So, what we would do is supplement out the equipment that we don't have here getting more into like apparel, because we don't really do too much of that. So, screen print, direct-to-garment embroidery, and then a little bit more wide format stuff, and then just have a van that goes back and forth. So, it's two shops, but it basically is just kind of one big, you know, we can do some stuff over here, come in there, order a set of business cards, just go around, go across town to pick them up, and they'll be done when you get there sort of thing.
7:21    Do you want your new shop in a high visibility area because you want to stick to your walk in store concept?
7:25    You know, in the midst of this concept of moving and everything else, we've definitely talked to our customers and tried to find out, well are you finding us online or did you find us because you drove by or how did you find us? Most people are finding us online. So, I think that I could essentially move to a place that's not as visible and it wouldn't kill me, but I feel, you know ñ Marketing and advertising is kind of what my initial background really is in, and the power of branding, you know, someone can see once and it may not resonate with them, but if someone goes online and they're searching for business cards and they find us online, and like, 'Oh, I drove by that place the other day.' Now they've seen you twice, and they know where you're at, so it creates that want to do business, you know. The visibility is a big issue not so much like, 'Hey, people are just walking in to buy business cards', which does happen, but the visibility and the high traffic is important. John's Company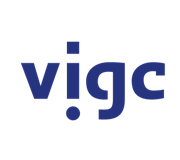 Vigc Company John's Company John's Company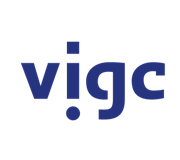 Vigc Company John's Company John's Company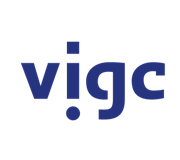 Vigc Company John's Company