Please welcome the new Managing Director Wim Fransen from Enfocus. Enfocus has for many years been a leader in workflow and automation and we have on several occasions here at INKISH.TV made films about Enfocus and the nice people from there.
In this short film from Print17 we got the chance to meet Wim Fransen for the first time – and with the passion that you clearly see in his eyes and body language – no doubt, that he will be a great leader and a great ambassador for the company.
0:17    The last time we met with you at Enfocus headquarters in Belgium, you were not a CEO of Enfocus.
0:21    No. Exactly. I was leading a group of product managers, so it's a big step for me to be now be the managing director of Enfocus company.
0:31    It's the first time I'm here for the team. It's really exciting to be really at a tradeshow with the entire team here.
0:37    Enfocus is one of the leading software developers. It must be a big responsibility to be in charge.
0:42    Absolutely. We have great technology, great engineering teams, great products, and so it's a big responsibility to keep growing that, keep defending that brand.
0:52    Will the company keep focusing on automation and workflow solutions?
0:57    No. That will definitely be a continued focus of Enfocus, because we believe that a press is only really as productive as the workflow driving it, and many people still have to see the light on that, so to speak. And, people think they need to invest in a big workflow system to do that, but it's not necessary. You can start with so-called islands of automation, starting step-by-step, and Switch is an excellent product to do that.
1:24    Why is automation becoming a bigger buzzword every day?
1:29    Because, automation, it's no longer a trend. It's no longer a luxury. It's become a necessity. It's a necessity to survive, basically as a printer. If you're not automating today, it's basically the last call to ñ actually, you should be tomorrow.
1:44    What are the main reasons for this in your opinion?
1:48    One of them is the diversification. Printers are doing different things. They are offering a service package to their customers going into signage, digital printing, print on demand, all of that.  And, all of that requires a much larger variety of jobs to be handled shorter runs, and if you have to do all of that work with people, it takes a lot of time. So, you want to automate that.
2:11    With you as a new MD, will that change how the company operates?
2:16    It's kind of a fresh start. The team can come with fresh ideas. I have an open mindset. I'm not biased. I have some knowledge that I bring, industry experience that I have from working 22 years on the packaging side of things. But, I believe I can bring some really good knowledge from that technology, but also processes that can improve the way Enfocus works. The other way around, I believe that I can learn a lot at Enfocus that can be applied into our larger organization that we are part of.
2:45    How has the show been so far?
2:51    It's been very exciting. The first day, people were like streaming into our booth. I was a little bit afraid that we wouldn't be able to handle the capacity, but the team is doing very well. It's exciting. It's exciting that many people love our products. They recognize us for us. They're looking well what is new, what can we learn here, and it's really exciting. We have a good mix of people that know us or people that know us from PitStop, but they don't know what Switch is. And then, we have something new to offer to them John's Company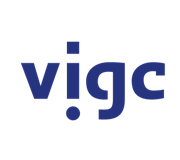 Vigc Company John's Company John's Company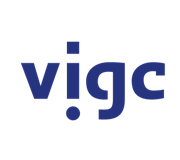 Vigc Company John's Company John's Company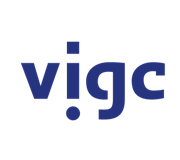 Vigc Company John's Company